This week should really be called "Retro Family Recipes Week" here on Eat Your Heart Out. Earlier this week I shared a recipe for fruitcake cookies – which has been surprisingly well-received, considering the fact that I was afraid the word "fruitcake" might scare off a lot of you. Today I am sharing another old family favorite: date bread.
As with most of my family recipes, this one has a bit of a back story. Apparently this recipe was given to my great-grandmother by a woman who was a professional cook. Now, here's the thing: she told my great-grandmother that she would only give her the recipe if she promised to keep it a secret.
…whoops.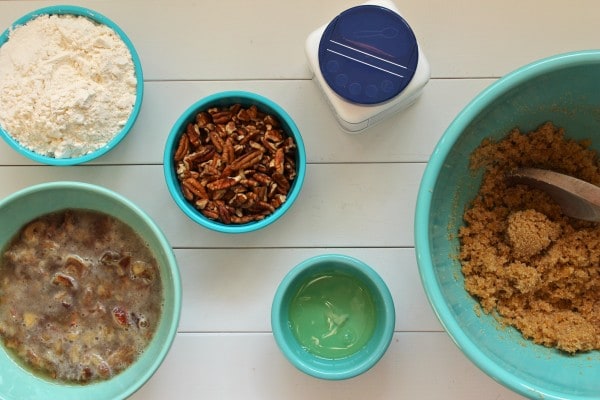 I'll admit, I'm taking a risk of my great-grandmother coming back to haunt me by sharing this one with the internet, but I really think this is a great recipe, and one that you should have in your repertoire, especially at the holidays. Much like the fruitcake cookies, this is one of those breads that is good one on day one, better one on day two, and just downright awesome on day three – which means that it is the perfect bread to either make ahead for breakfast or give away to friends and loved ones.
Also…my great-grandmother would have been 112 this year…so I'm guessing that probably means the woman she got the recipe from probably isn't still around either…which means I'm safe to share, right? (Too depressing? Sorry. Eat a piece of bread and you'll feel better.)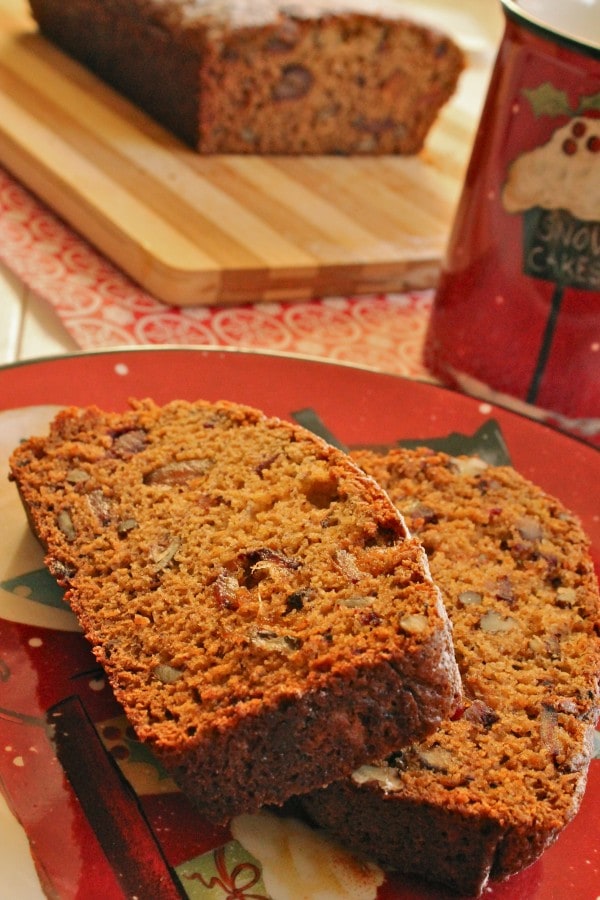 Ingredients
3/4

cup

brown sugar

1

egg

divided

1

cup

pitted

chopped dates

1

teaspoon

baking soda

3/4

cup

boiling water

1/2

teaspoon

salt

1 1/2

cups

flour

3/4

cup

chopped pecans

1

teaspoon

baking powder
Instructions
Preheat oven to 350 degrees. Grease an 8x4 or 9x5-inch loaf pan; set aside.

In a small bowl, combine the dates, baking soda and boiling water. Set aside to cool.

In a large bowl, cream brown sugar with the egg yolk. Add the cooled date mixture; stir to combine. Add salt, flour and pecans.

Whip the egg white to stiff peaks; gently fold into batter. Sprinkle baking powder over the batter and fold to combine. Pour into prepared loaf pan and bake for 30-40 minutes, or until a toothpick inserted into the center comes out clean. Allow to cool in the pan before turning out onto a cooling rack. Prior to serving, dust the top with powdered sugar, if desired.

Will last for several days, well wrapped, at room temperature. (Or freeze for a few months.)