Blueberry Crumb Cake comes together quickly with a yellow cake mix and is bursting with fresh blueberries! The crumbs on top and in the middle of the cake add the perfect texture to this simple but delicious cake.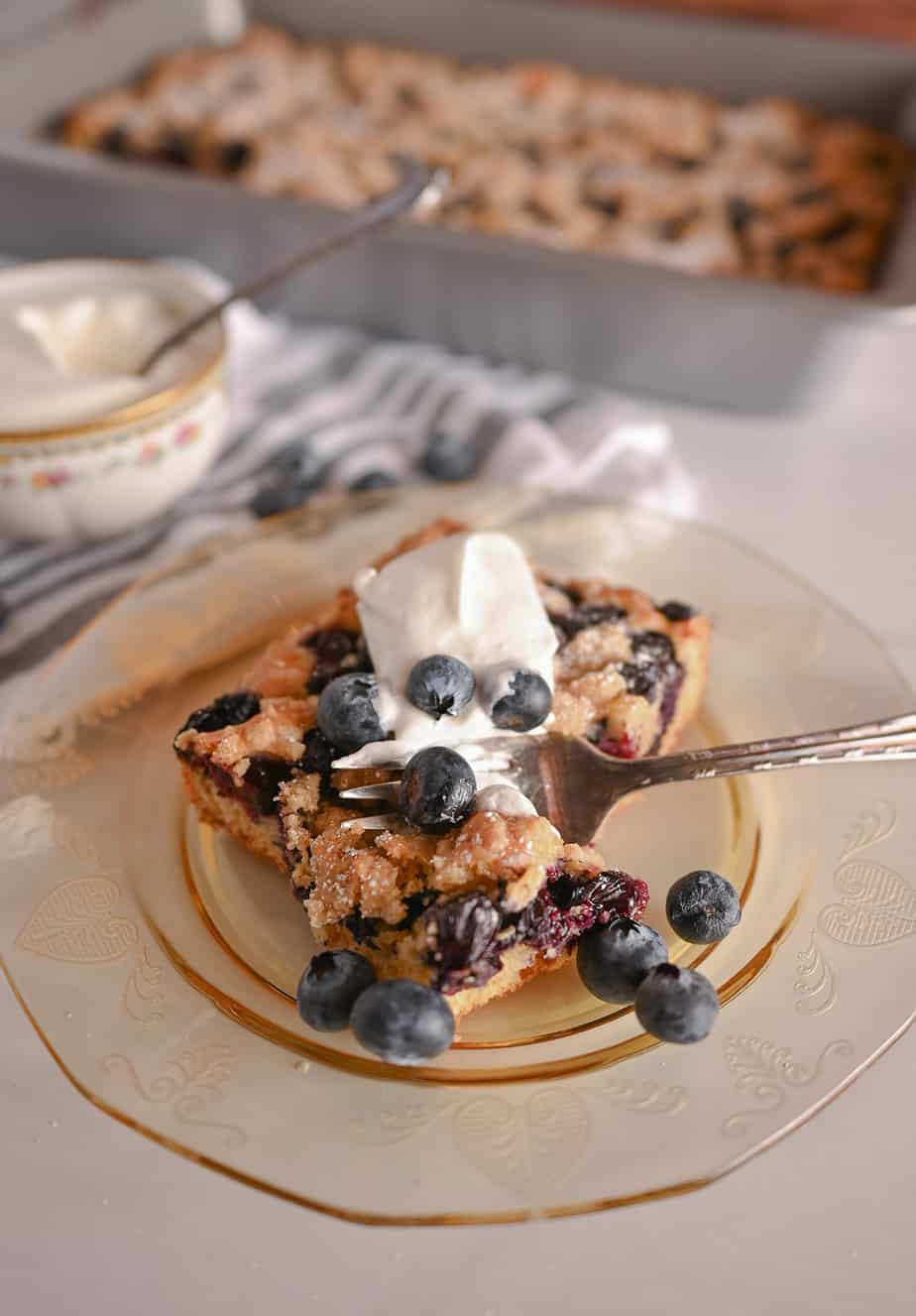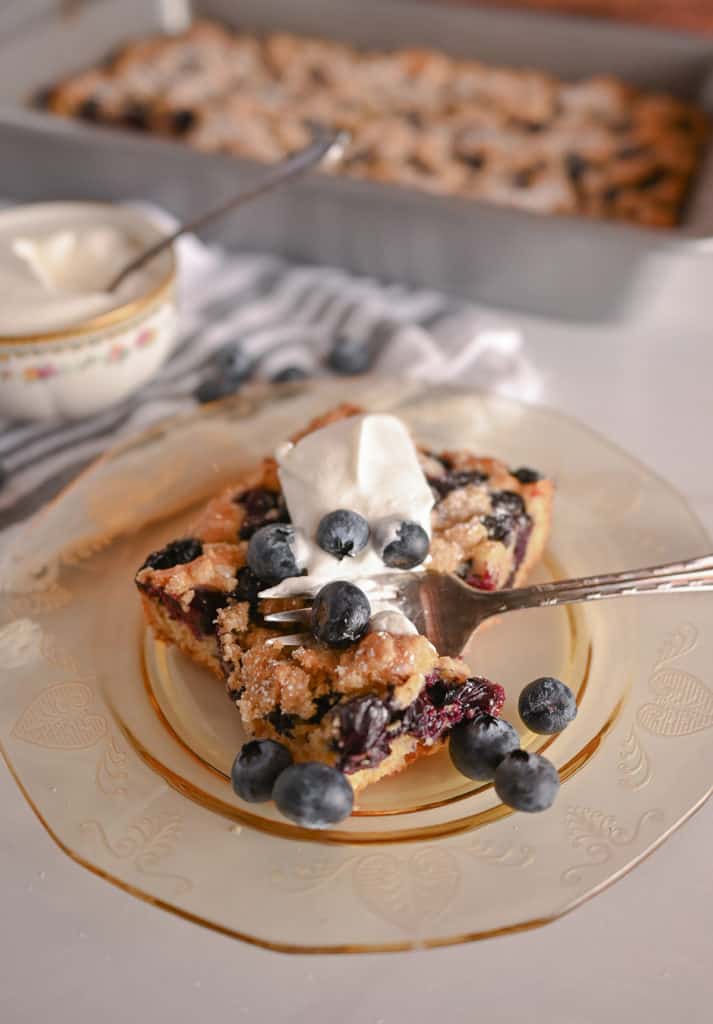 This post contains affiliate links.
Anyone who knows me knows that I've always been weird. Especially when it comes to birthday cakes.
I don't particularly like frosting, especially not store-bought frosting or that weird, overly sweet frosting that comes on most bakery cakes.
In fact, on my third birthday, my momma made the egregious error of frosting my angel food cake and I burst into tears as they brought it out amidst the chorus of Happy Birthday. How was she to know I was going to be the opposite of most three-year-olds and despise frosting on my cake?
All that to say, most years I asked for pie (notably pecan raisin pie) in place of cake for my birthday, but there was a string of years when I requested this Blueberry Crumb Cake as my birthday cake.
This recipe is another from my great-grandmother's archives, and it does not disappoint. While I had to do a bit of tweaking on the recipe to accommodate a modern-day cake mix size, the recipe still holds up and is as good as I remember it being from my childhood.
If you're a weirdo who would rather have a crumb cake instead of something normal like peanut butter cake for your birthday, this may just be up your alley.
Or be a normie and make it as a regular weekend treat. Whichever – just make sure you give it a try.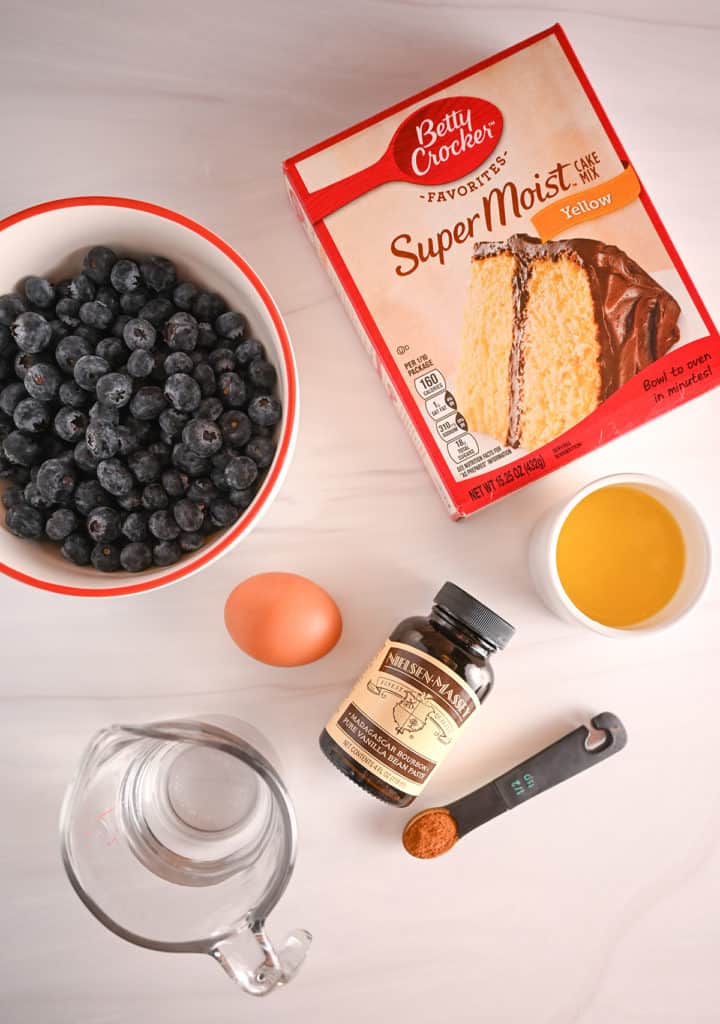 BLUEBERRY CRUMB CAKE MADE WITH CAKE MIX
I don't make a ton of recipes with cake mixes. I don't necessarily have anything against them, I just tend to think that they need a bit of fixing up to taste homemade, which is why I often use my friend Jamie's doctored cake mix recipe.
I have a ton of from-scratch recipes from my great-grandmother's archives, which is why I know to take her seriously when a recipe uses a cake mix. If she was using a cake mix, it was with good reason.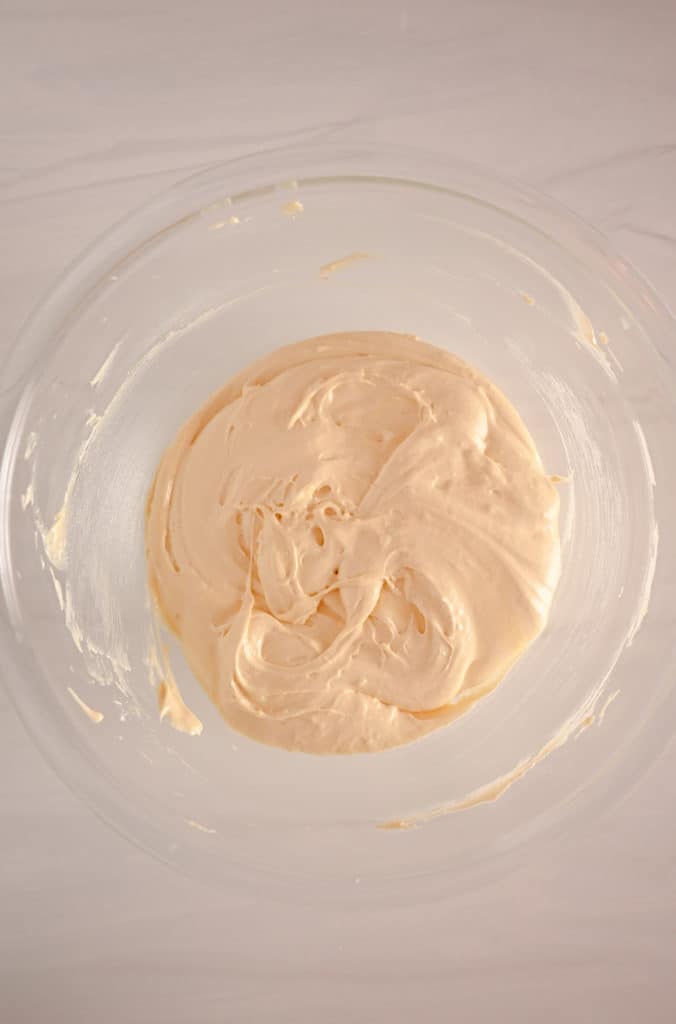 And in this case, a yellow cake mix is the perfect base for this recipe. It provides a great base flavor for the crumbs, pairs perfectly with the fresh blueberries, and means the cake only takes minutes to throw together.
If you'd like, you can certainly use my homemade yellow cake mix in this recipe, but don't be afraid to use a boxed mix either. It'll be delish either way!
HOW TO MAKE BLUEBERRY CRUMB CAKE
I have a feeling my mother didn't object to me asking for this Blueberry Crumb Cake for my birthday several years in a row since it was so simple to make.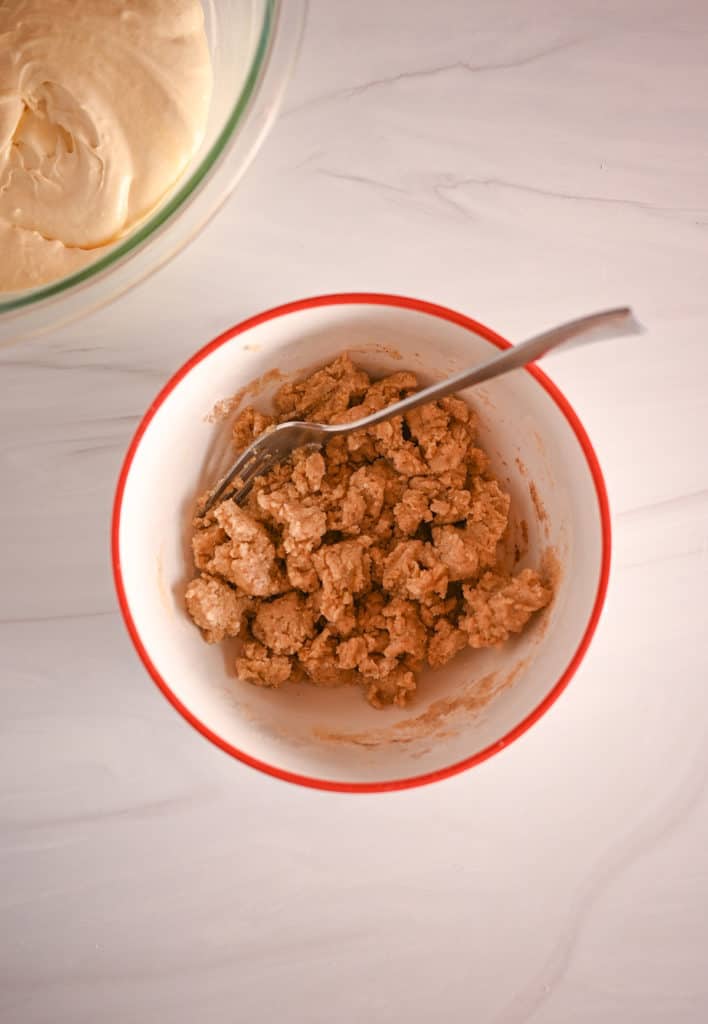 Crumb cake ingredients
Looking for a simple cake to make that uses ingredients you keep on hand? This is the recipe for you!
To make my great-grandmother's Blueberry Crumb Cake, you'll need:
1 (15.25-ounce) yellow cake mix, divided use
⅓ cup water
1 large egg
½ teaspoon cinnamon
1 teaspoon vanilla extract or vanilla bean paste
¼ cup unsalted butter, melted
2 cups fresh blueberries
You can use frozen blueberries if they're all you have on hand or can find. Do NOT thaw the frozen blueberries before adding them to the cake if you go this route.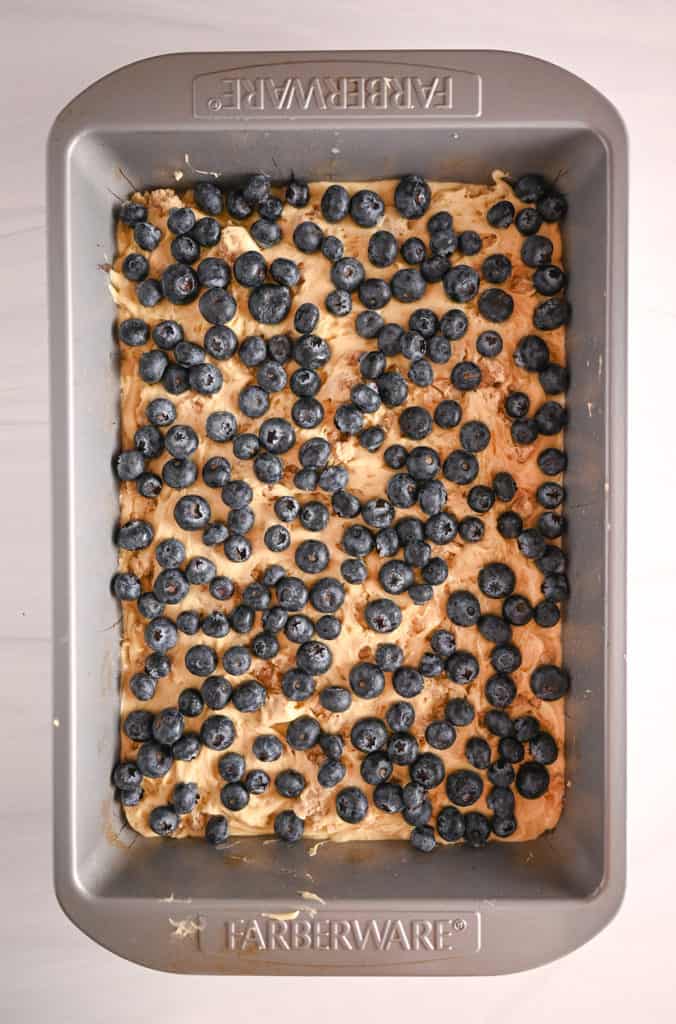 Equipment
There's nothing crazy you'll need to make this cake – all pretty standard stuff! Make sure to grab:
Mixing bowls
Measuring cups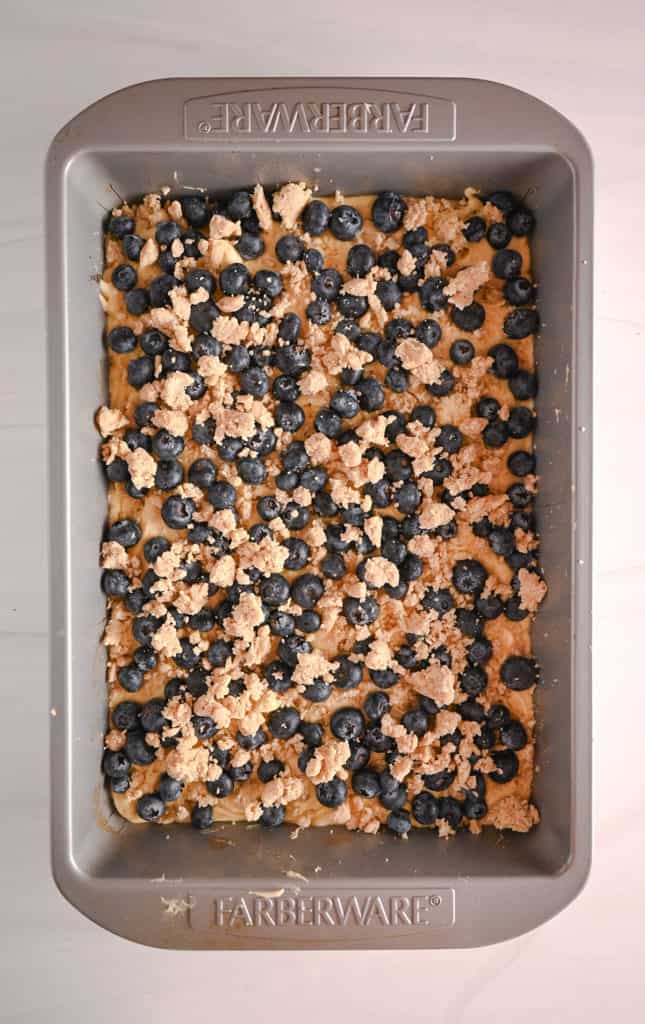 Making this cake
To make Blueberry Crumb Cake, you'll start by dividing out your cake mix.
Measure out 2 cups of the yellow cake mix and place it into a bowl. Add the water and the egg, then mix on low speed to combine. Increase the mixer speed to medium and beat for 2 minutes until the batter is smooth and creamy.
Now measure out 1 cup of this batter and set it aside for later. Spread the remaining batter into a greased 13×9-inch pan. It'll be a very thin layer, but don't worry – it'll bake up correctly!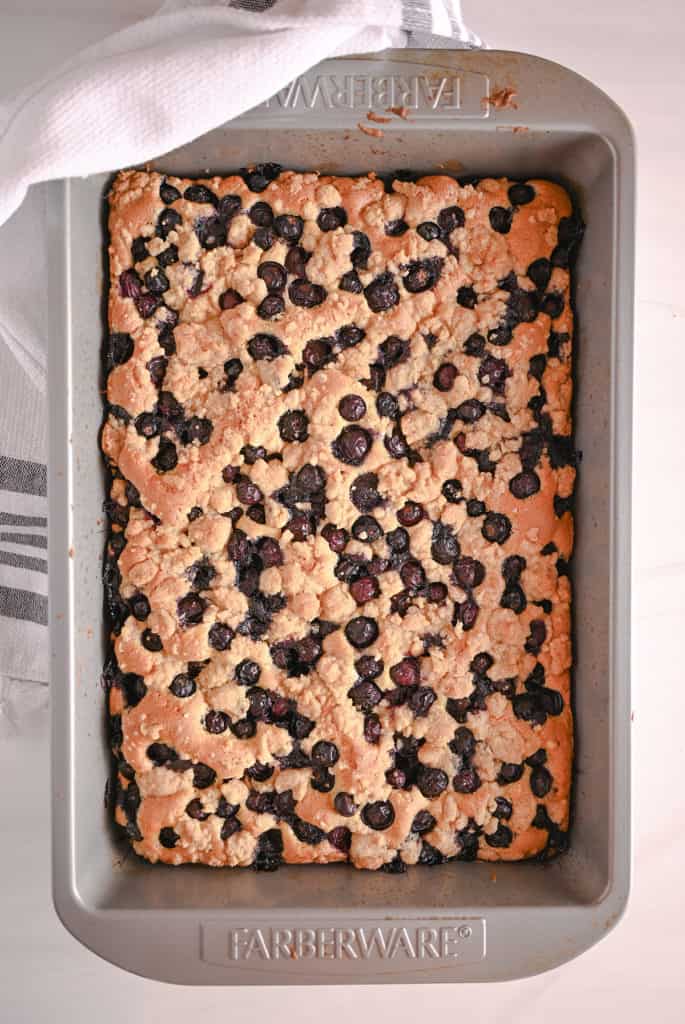 In another bowl, mix together the remaining dry cake mix with the cinnamon, then add the vanilla and melted butter. Stir with a fork to make large crumbs.
Sprinkle half of the crumbs over the batter. Break up large clumps of the crumbs as needed.
Spoon the rest of the cake batter on top, spreading it out to mostly cover the crumbs. Again, it'll be a thin layer.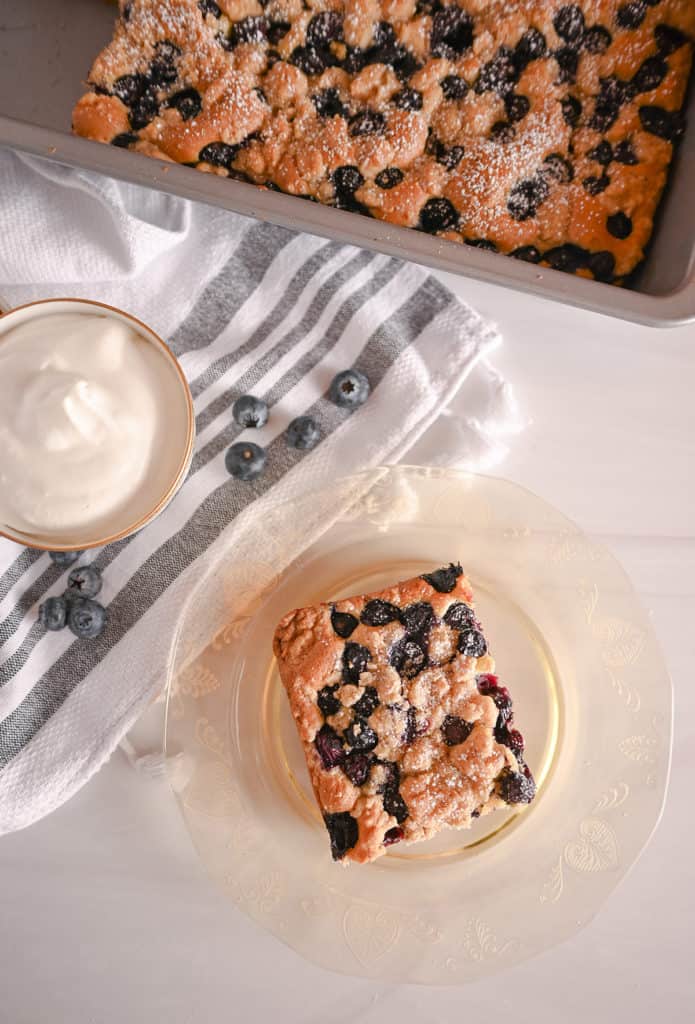 Now top everything with the blueberries! Scatter them evenly over the cake, then finish it off with the rest of the crumb topping.
Bake the cake for 35 minutes. The cake is done when it is golden and a toothpick inserted into the center comes out clean.
Dust the top with powdered sugar and serve it up with a dollop of whipped cream!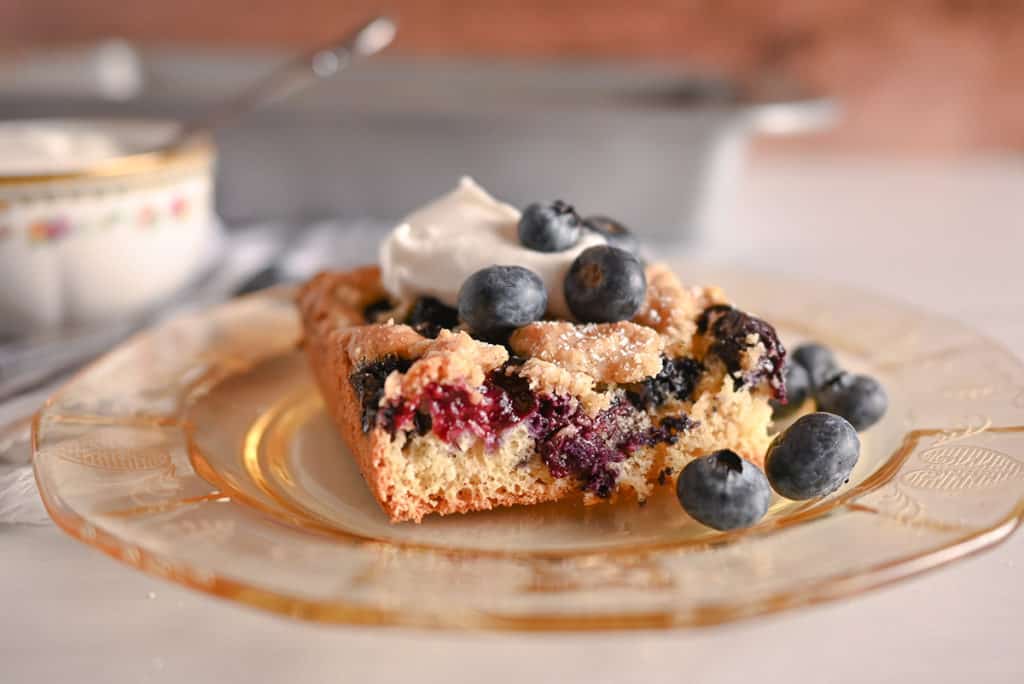 STORAGE TIPS
This cake stores well at room temperature for up to 3 days. The blueberries do make it a bit moist after the first day or so, so I recommend making it the day of or the night before if you're serving it or a special occasion.
If you want, you could certainly freeze any leftover slices to enjoy later. Wrap the cake slices tightly in plastic wrap and place them in a zip-top freezer bag. Freeze for up to 1 month.
When you're ready to enjoy a slice of cake, unwrap it and let it thaw at room temperature or pop it into the microwave for 45-60 seconds to thaw and warm it through.