Raw Cacao Mint Truffles are a no-cook, easy healthy treat that feels positively indulgent.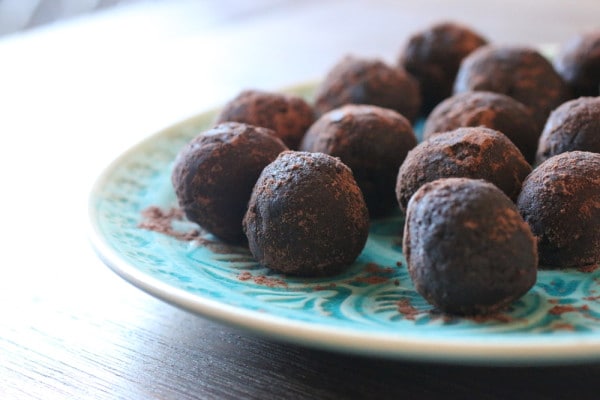 Happy, happy April, darling friends! As promised, March seems to have come in like a lion and has gone out like a lamb…sort of. Personally, I have reached the point where I don't care what the weather chooses to do from here out, I am NOT putting my winter coat back on. I won't take it to the dry cleaner yet, though, as that seems like a perfect way to jinx us into an April snow.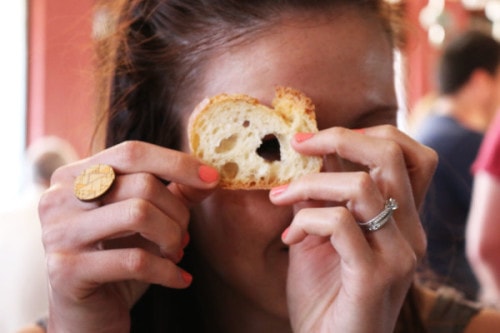 I am so excited to introduce our very first INTERNATIONAL Friends First guest! Laura is the English-born brain behind the Australian food blog, Laura's Mess. I first discovered Laura when she posted the most outstandingly lovely comment on my Pickled Cucumbers post this past summer, and immediately fell in love with her. Things Laura and I have in common, despite living in opposite hemispheres: reddish hair, tiny apartments, memories of baking cookies (or "biscuits", for her) when we were just wee little nuggets, super similar blue plates (see recipe photos), and a definite love for food and Jesus. Laura's husband, Aaron, is an artist and has his own website (which you should definitely check out – you can even get some pretty rad iPhone cases!). Laura's site, meanwhile, is full of incredible recipes and even more beautiful photos – seriously, her photography blows me away! Today she is sharing a unique sweet treat with us, and I think you're gonna love it (and her!).
________________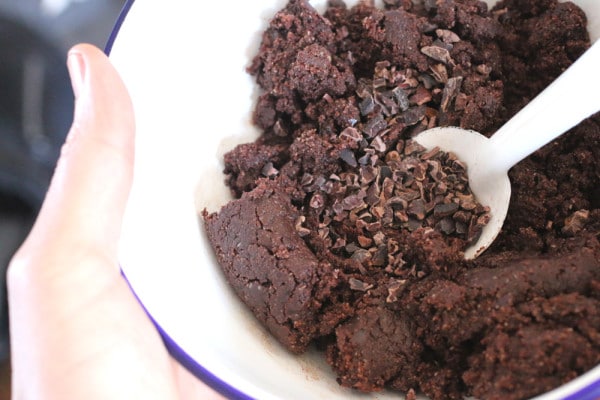 Hello there Eat Your Heart Out readers!
If we haven't met already, I'm Laura (*insert warm hand shake*), a russet-haired, freckle faced writer, recipe developer and self-taught food photographer who hails from Perth, Western Australia. My blog, Laura's Mess, began almost two years ago as a depository of sorts for my personal recipes, notes and photographs. It's since taken on a life of its own, attracting a readership that has both inspired and humbled me through expressions of genuine warmth, humour and creativity.
Stephie's mother, Julie, was one such reader who automatically made me smile through her warm humour and thoughtfulness. After discovering that her daughter was also a blogger, I headed over to Eat Your Heart Out and immediately fell in love with Stephie's writing style, drool-worthy sourdough and self-deprecating humour. We've since hit it off like two bugs in a box and I feel very honoured to be part of the amazing group of bloggers who have featured in her 'Friends First' series. Excitement is definitely the word.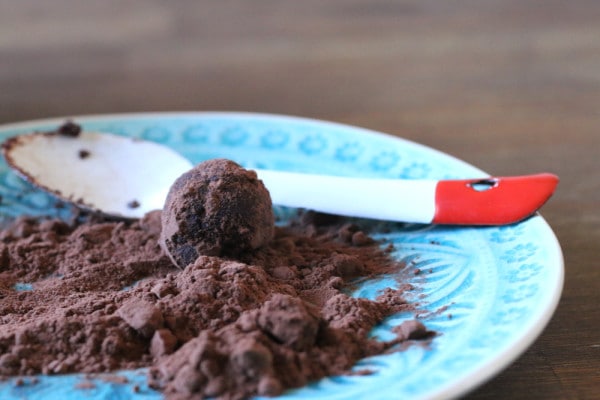 So, moving on to the recipe. After much thought, I've decided to share a recipe for Raw Cacao Mint Truffles, mostly because a) Stephie hasn't posted a similar recipe before and b) I figured that northern hemisphere readers might appreciate a 'healthy sweet treat' in the lead up to summer's swimsuit months. Another plus is that they're no-cook and ridiculously easy to prepare. In ten minutes, you've got a deliciously satisfying, healthy sweet treat that will satisfy any chocolate craving.
So without further ado, scroll down for my Raw Cacao Mint Truffle recipe. It's packed with both goodness and flavour, so both your stomach and your heart will thank you.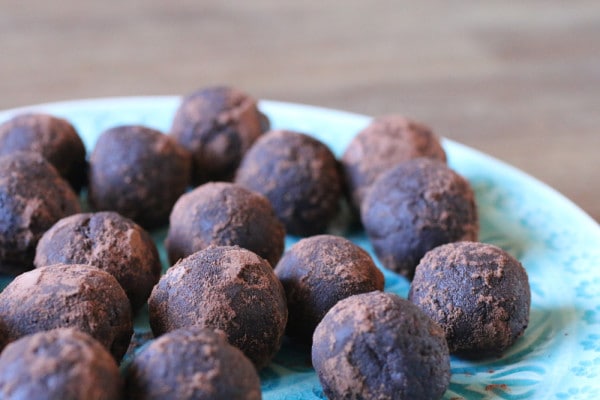 Thanks, Laura! Be sure to follow Laura's Mess on Facebook and Twitter so that you never miss a single delicious post.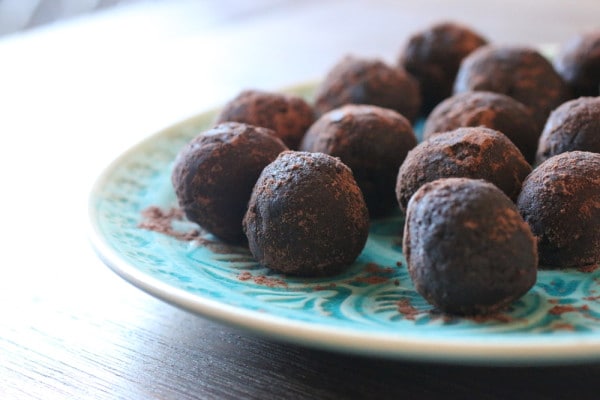 Ingredients
1

cup

100g raw almond meal (ground almonds)

1/2

cup

60g raw cacao powder (substitute Dutch process cocoa)

1-2

tsp

cacao nibs

4

Medjool dates

pitted and roughly chopped

1-2

tbsp

15-30ml raw honey, maple syrup or agave, to sweeten

1

tbsp

15ml water

2

tbsp

30ml coconut oil

1-2

drops peppermint oil

to taste

Cacao powder

cocoa or desiccated coconut, to roll
Instructions
Place the almond meal, cacao, dates, water and coconut oil into the bowl of a food processor. Process until the mixture starts to come together. Taste and add some honey, maple syrup or agave to sweeten if required (I used 2 tbsp of honey, however if you've used cocoa instead of cacao powder you'll probably require a little less). Process again and tip into a medium sized bowl.

Add the cacao nibs and a drop of peppermint oil. Mix together, using your hands or a metal spoon. Taste again and add a little more peppermint oil if desired.

With clean hands, roll the mixture into balls (I used ½ tablespoon of mix per ball). Roll each ball into some cocoa powder or desiccated coconut before placing them onto a lined baking tray. Refrigerate or freeze until ready to serve*.
Notes
*Do not keep these balls at room temperature or they will become very soft.