Post contains affiliate links.
Green Chili Macaroni and Pimento Cheese combines tangy pimento cheese, diced green chilies and jalapeños for an ultra creamy, ultra flavorful mac and cheese made right in the Instant Pot!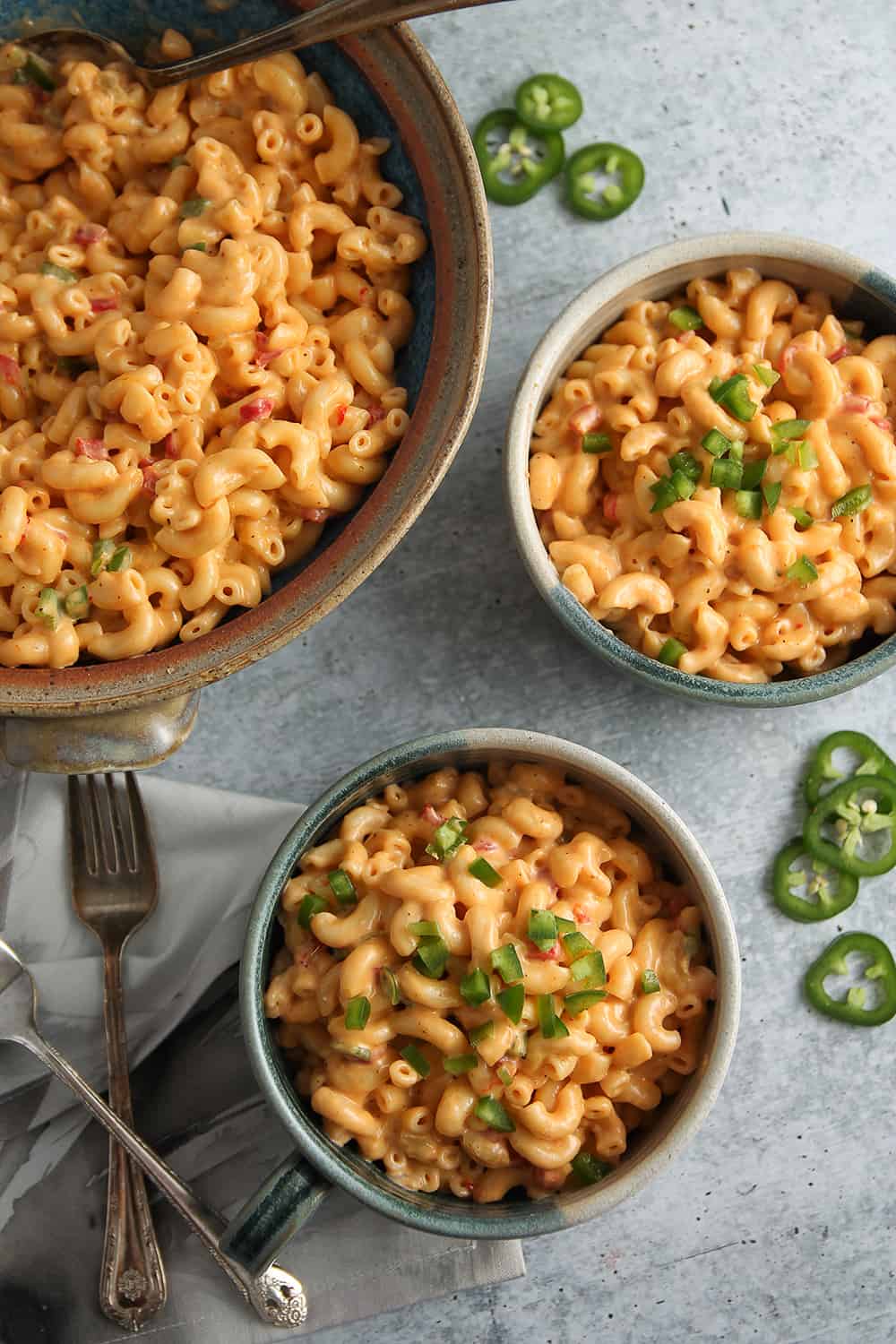 I know just said it when I shared Quick Moroccan Chicken Stew, but this little corner of the Internet has brought me some of my favorite people in this life.
I've lost count of how many friends I have made because of blogging, but I will never forget one of the first: Stefanie from Sarcastic Cooking.
Stef and I first met at a book signing for Joy the Baker's first cookbook (you'll remember that story from my post for Peanut Butter Cake). It was a blogger blind date and, I am happy to say, it was incredibly successful.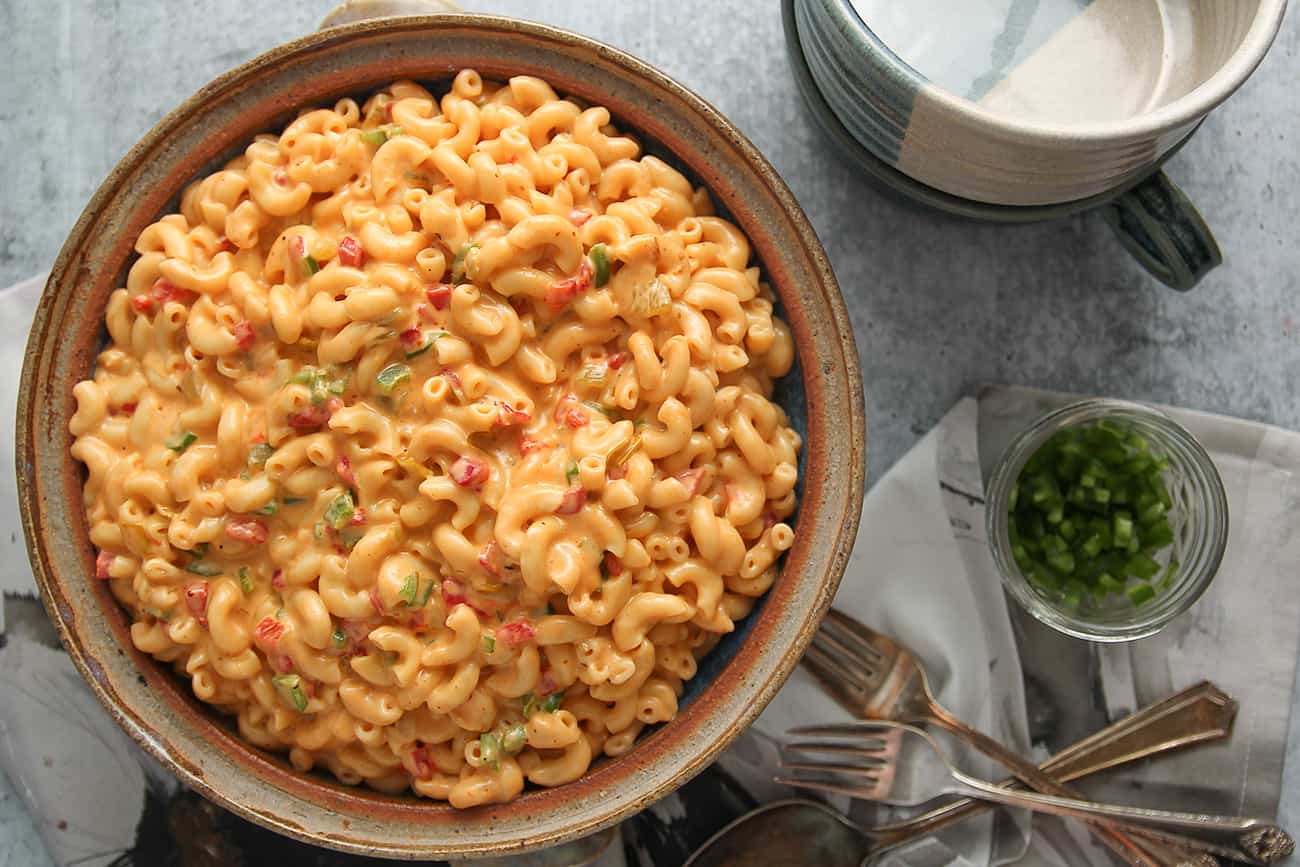 When I lived up in Chicago, back in our early days of blogging, Stef and I used to get together for cooking dates. We'd spend the day cooking together, taking photos and generally enjoying each other's company.
Now that I am back in Central Illinois, I don't get to see Stef nearly as much as I would like, but she is still a dear friend. And I couldn't be more proud of her as she just released her first cookbook, Quick Prep Cooking with Your Instant Pot.
Stef has two young sons, a busy husband, and a delightful pug named Weezer, so she is no stranger to being short on time when it comes to making dinner. This book is full of recipes that can be prepped in 15 minutes or less and all cooked in your Instant Pot.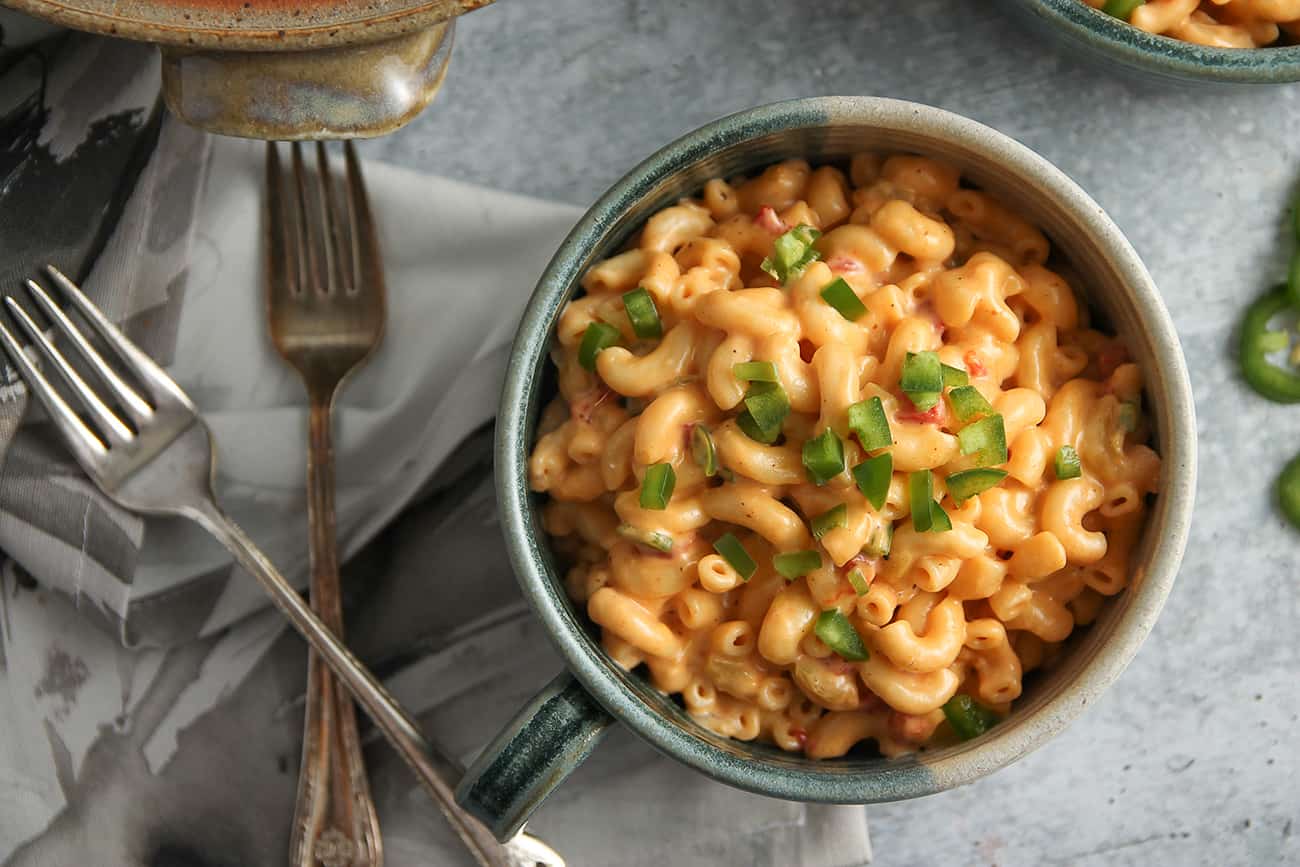 Even the recipes that use the slow cooker function require only a few minutes of hands-on time, so you can "set it and forget it." And some of the recipes can even be made, start to finish, in less than 15 minutes thanks to the pressure cooker function.
When Stef was writing this book, she sent me this recipe for Green Chili Macaroni and Pimento Cheese and asked me to test it. Let me tell ya – I fell in love.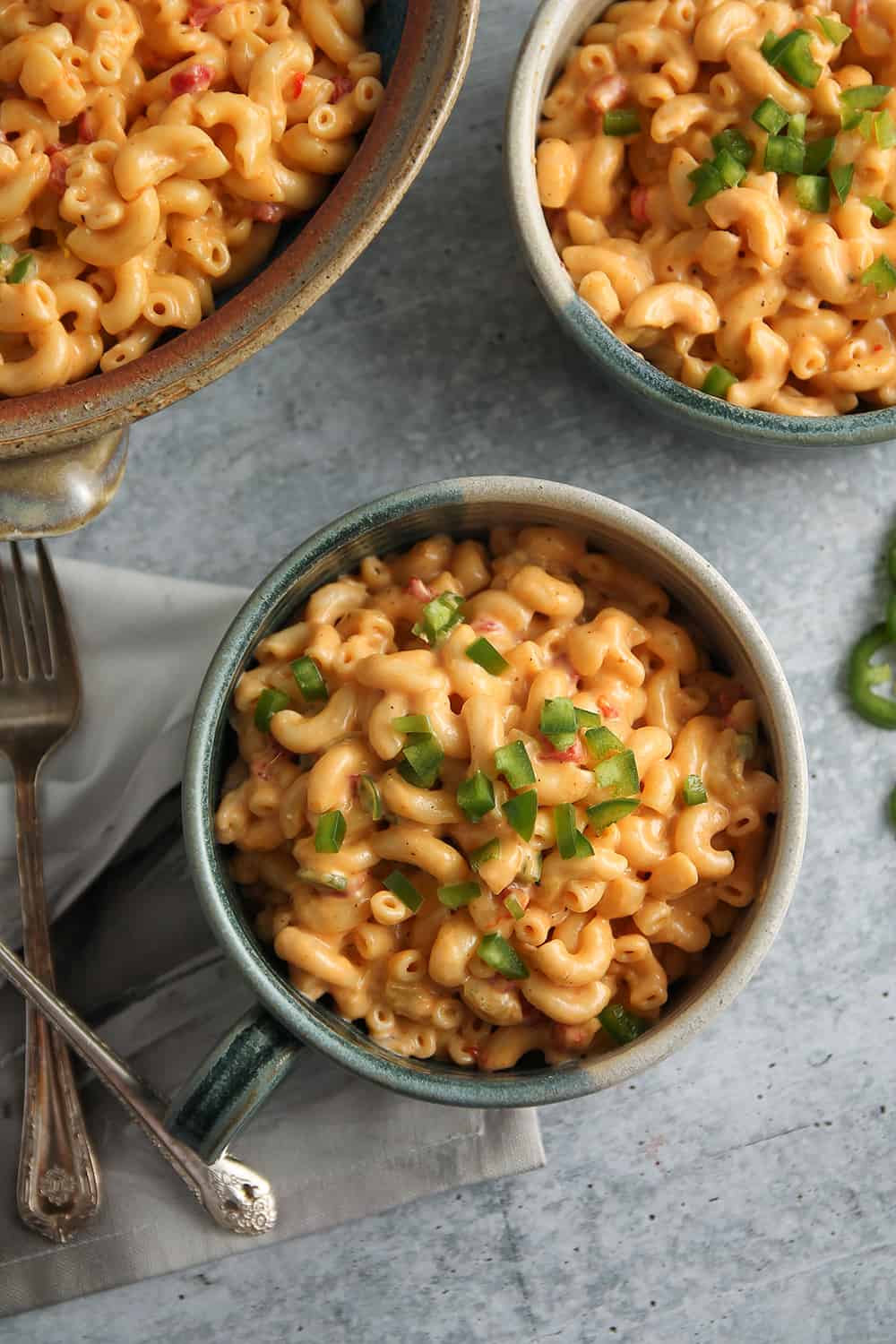 WHY YOU'LL LOVE PIMENTO MAC AND CHEESE
It's really no secret that I adore pimento cheese. Whether I'm eating it on crackers or in a grilled pimento cheese sandwich, pimento cheese is the way to my heart.
In fact, I am proud to say that I'm the one who taught Stef the true glory of homemade pimento cheese. Just proof that my great-grandmother's legacy is truly living on.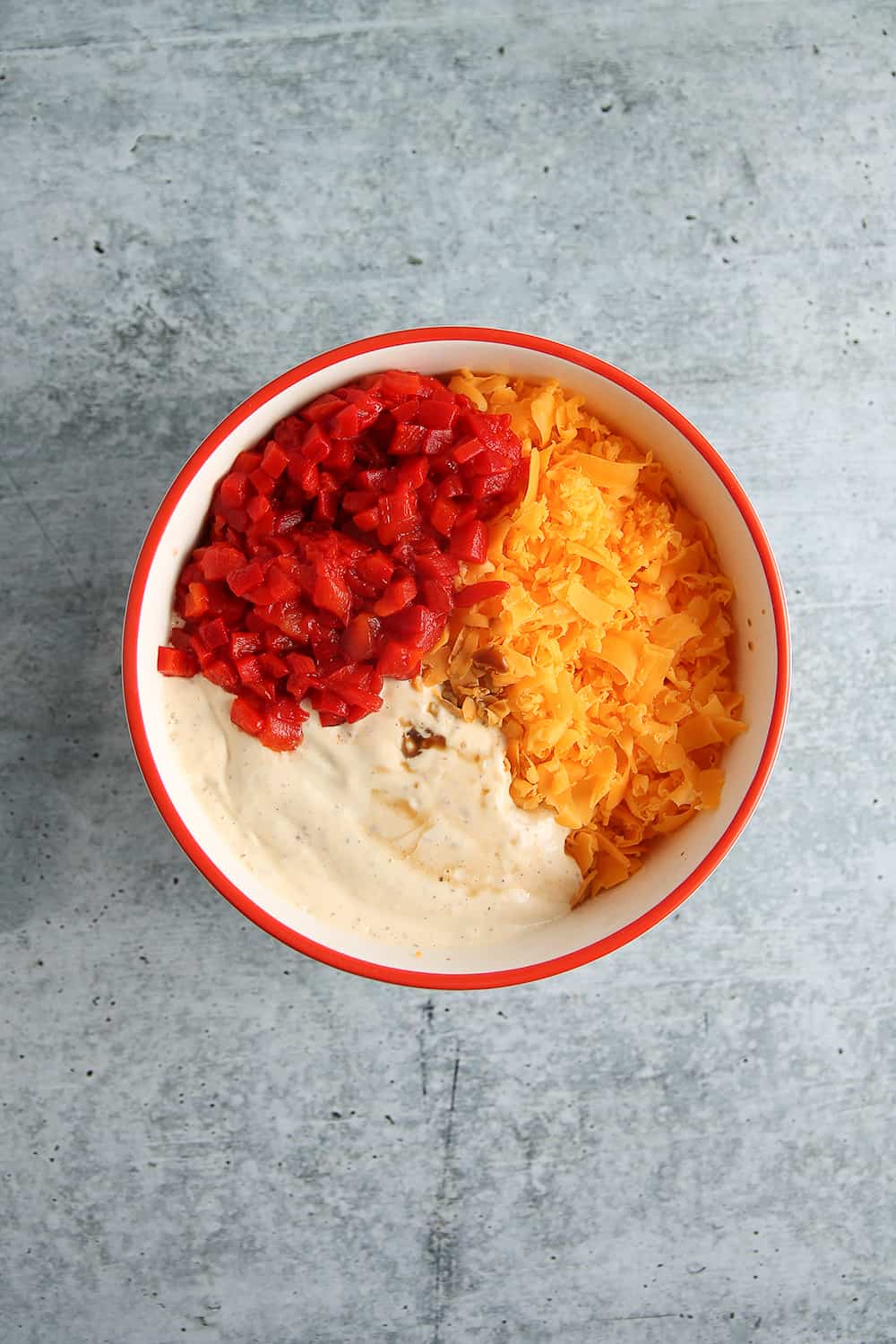 So when I saw that Stef had made her Instant Pot macaroni and cheese with pimento cheese, I was all in.
The pimento cheese makes the sauce for this mac and cheese tangy and ultra creamy. Who wouldn't love that?
I also love Stef's use of 3 different types of peppers in this recipe: the pimentos in the pimento cheese, diced green chilies and fresh jalapeño. All 3 of them add flavor, texture and color to the dish.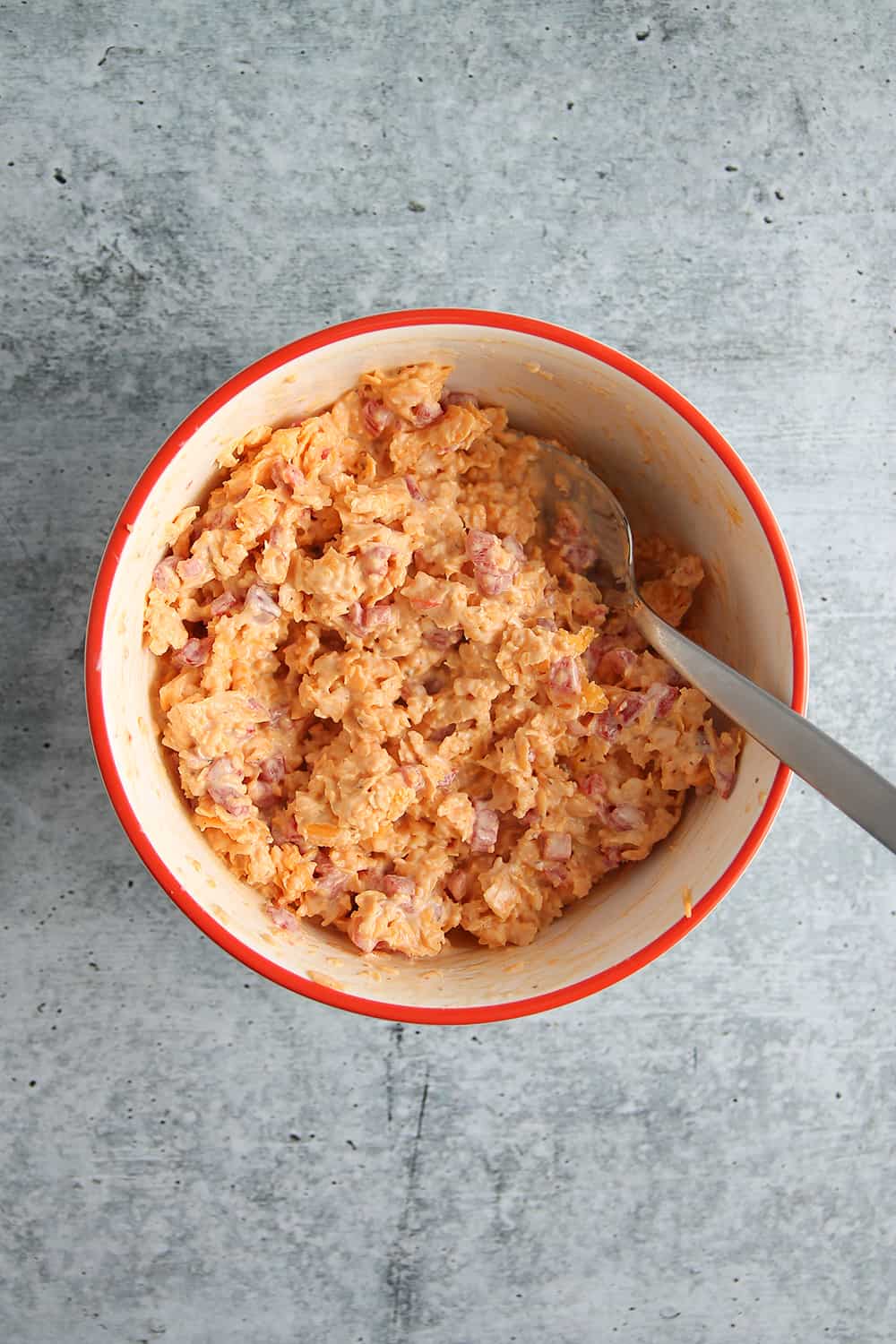 MAKING INSTANT POT MACARONI AND CHEESE
I seriously love homemade mac and cheese, but I don't always love having to dirty two pots to make it. This Instant Pot macaroni and cheese is made all in the same pot, so cleanup is pretty minimal.
Yeah, I'm lazy and hate washing dishes. What of it?
Also, 5 minutes of cooking time is pretty much a win in my book.
To make mac and cheese in your Instant Pot, all you have to do is cook the noodles with some spices. As soon as that finishes cooking (again, in 5 minutes!), you stir in the cheese to make your sauce.
The original recipe calls for the homemade pimento cheese and mozzarella. I was out of mozzarella, so I used cream cheese instead to add some tang. It also made the sauce ultra creamy.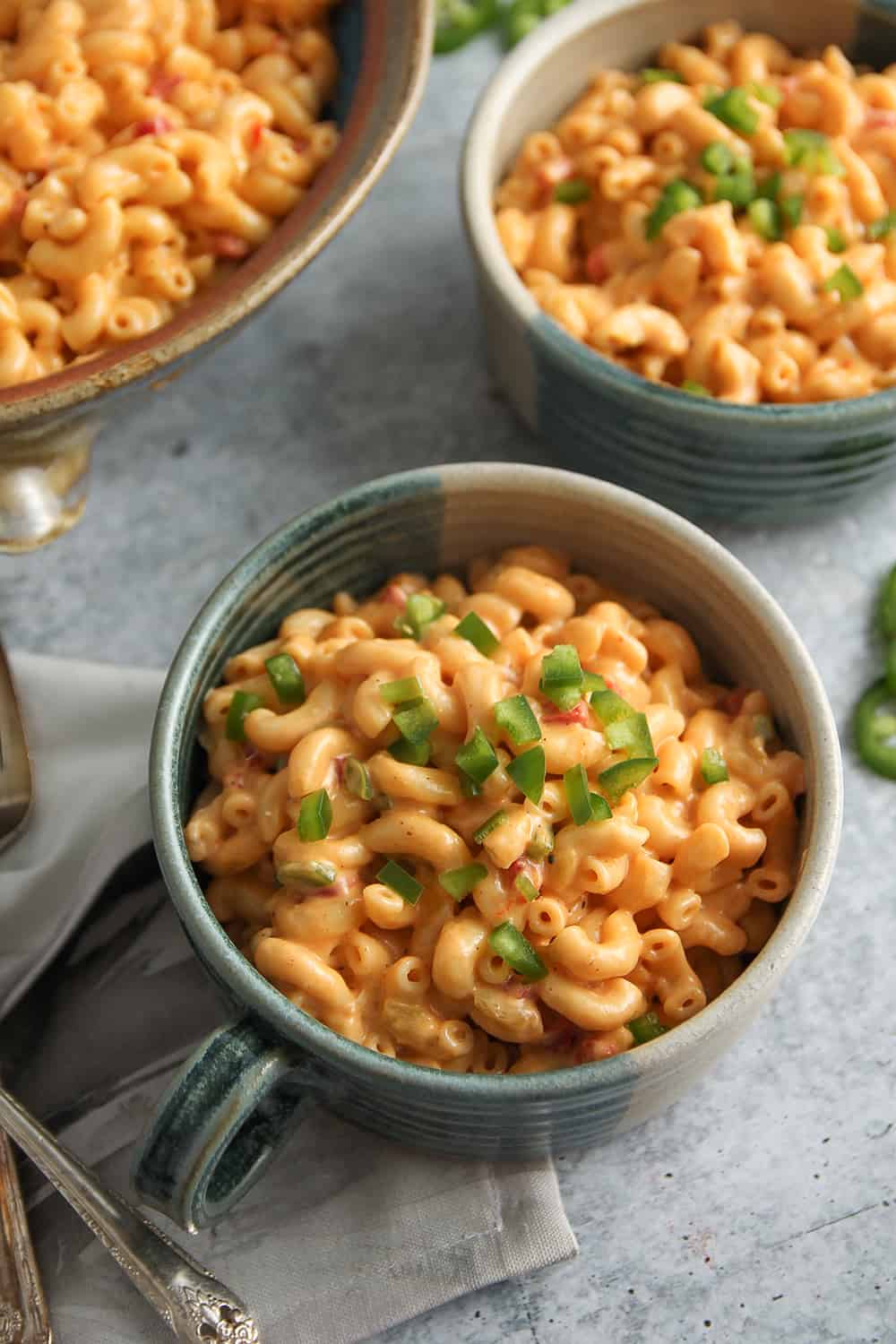 I've included the amounts for either one in the recipe card, so use whichever you like!
If you like stovetop mac and cheese, this recipe will be right up your alley. Serve it as a side or mix in some roasted broccoli and smoked sausage to make it a whole meal.
Make sure you pick up a copy of Stef's book to check out the rest of her quick-prep meals! This is a cookbook you'll want to return to time and again.