Post may contain affiliate links.
Tarta de Santiago, also known as Galician Almond Tart, is slightly sweet with a hint of citrus. You'll love this traditional Spanish dessert!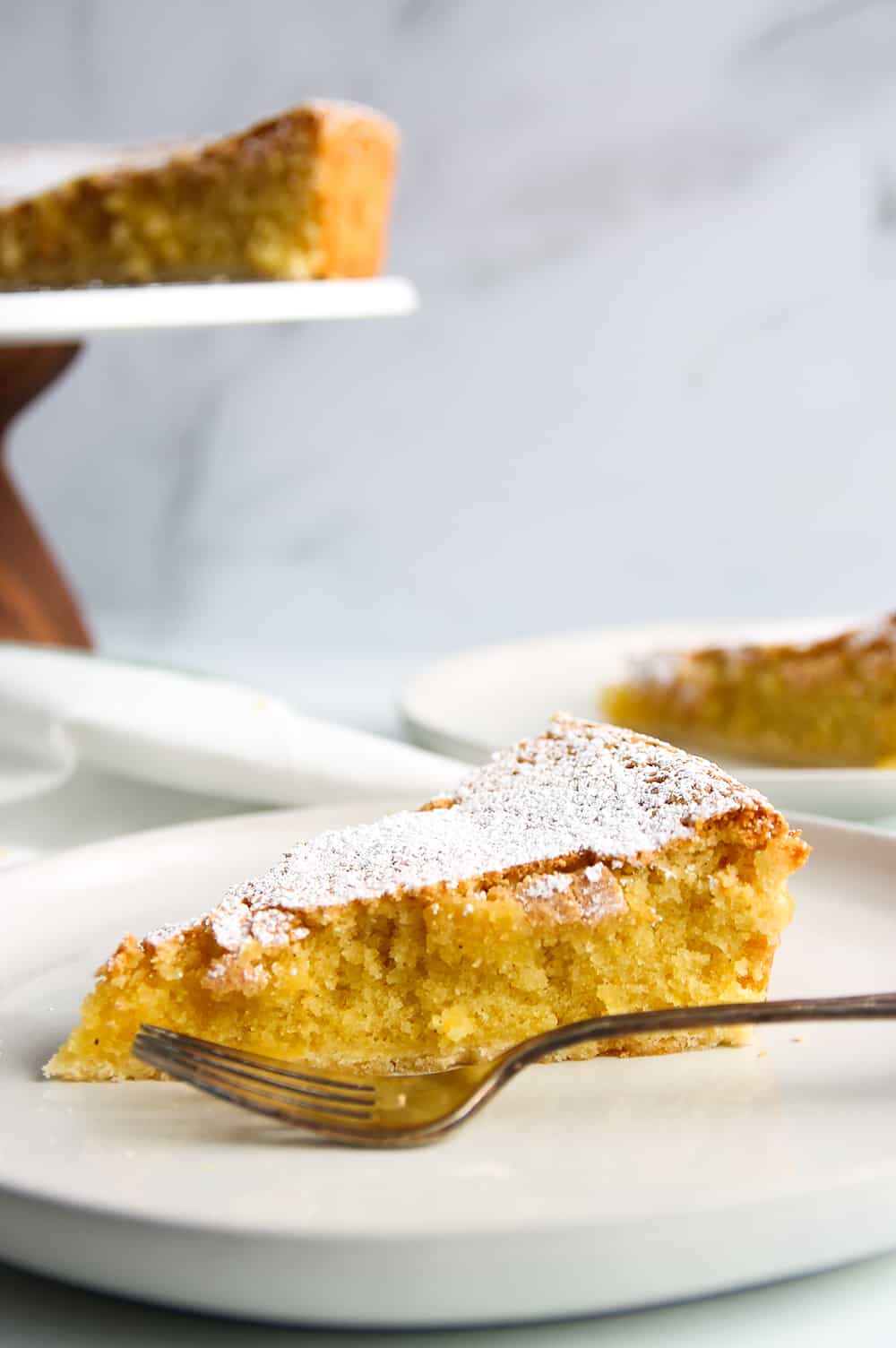 Friends, it has been a minute, hasn't it?
Life has a way of flying by. Sometimes when you're having fun, sometimes when you're just holding on for dear life. Most of the time, it's some combination of the two.
If you follow me on Instagram (and you should if you like a hefty dose of snark in your Instagram stories), you know that this year has been full of ups and downs.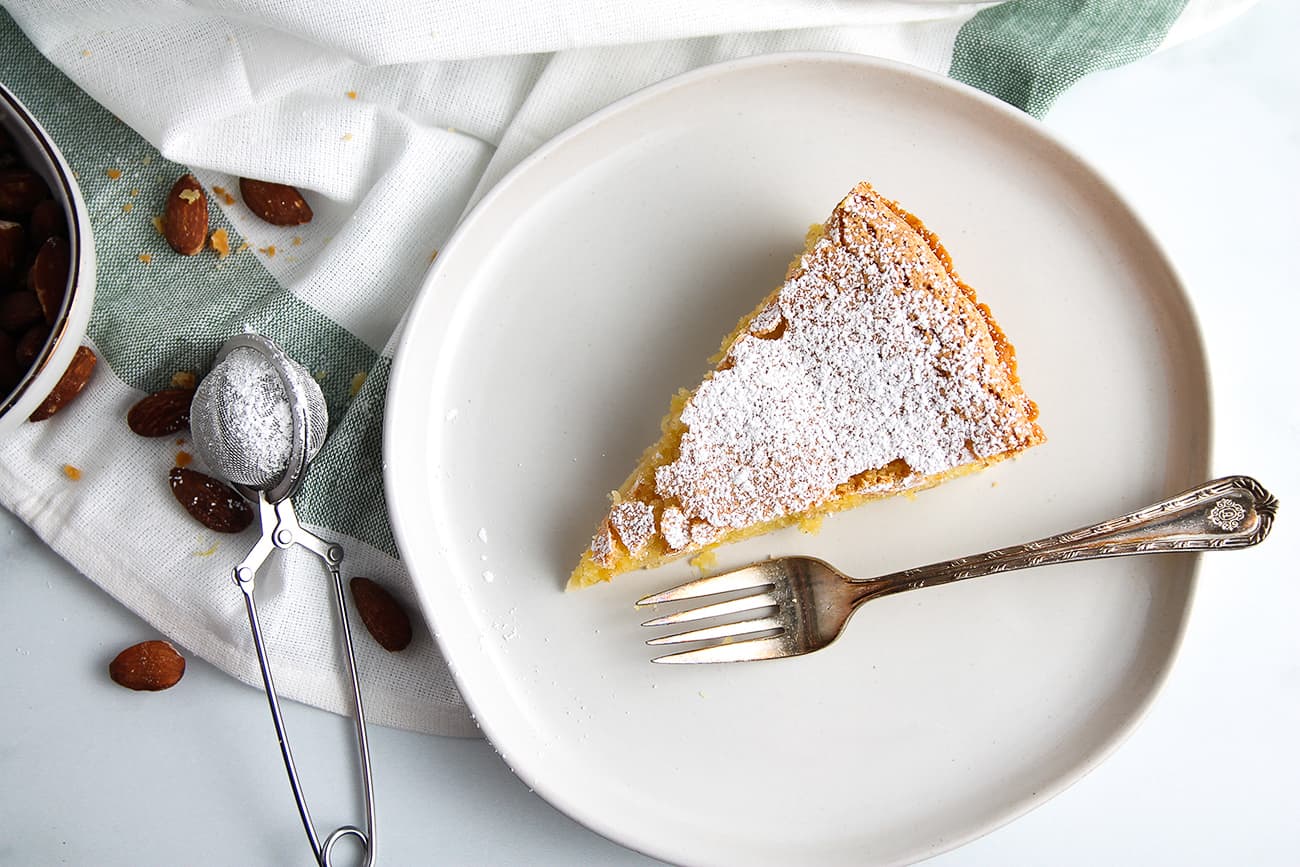 For a while in the thick of it, I forgot to get into the kitchen. I forgot what it feels like to turn on the oven and bake peanut butter cake or cranberry nut bread just for the fun of it.
And then one evening I remembered this recipe for Tarta de Santiago, or Galician Almond Tart. The next day I dug up the recipe, ran to the store for almond flour, and started baking.
Not for any particular reason. Just because I wanted to.
Did it solve all of the problems in the world? No. But did my stress melt away, if only for a couple of hours? Sure did.
And with the first bite of Tarta de Santiago, I was transported back to Spain, back to simpler times, and back to a time when I remembered to bake simply for the love of it.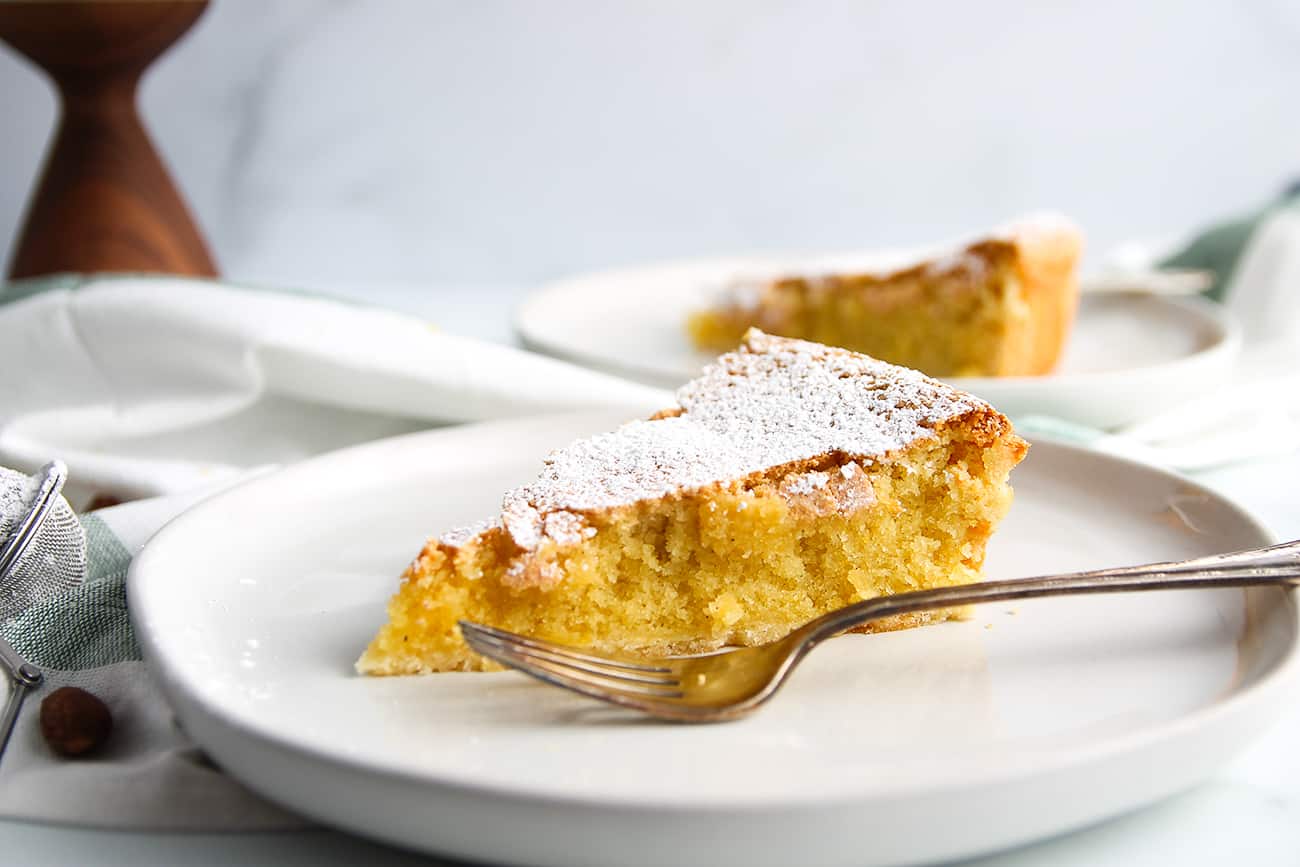 WHAT IS TARTA DE SANTIAGO?
Tarta de Santiago, also known as Galician Almond Tart or St. James' Tart, is a traditional Spanish dessert from the region of Galicia.
The tart consists of a filling made from ground almonds, eggs, sugar, lemon zest and just a pinch of cinnamon. Once the baked tart is cooled, it is dusted with powdered sugar before serving.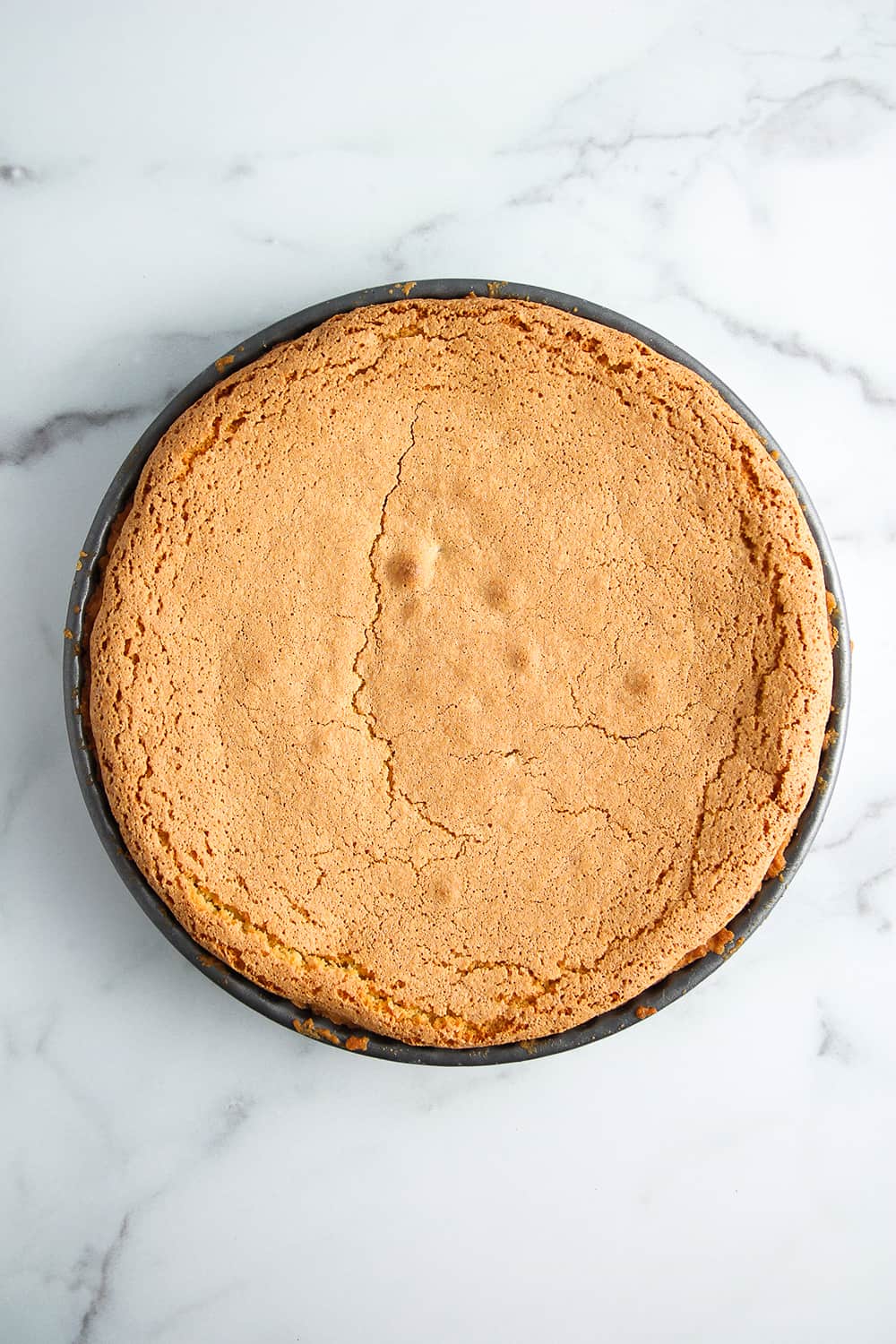 If we are being really traditional, a cutout of the cross of St. James is placed on top of the tart before dusting it with powdered sugar.
Having skipped this step, I can promise you that your Galician Almond Tart will taste just as delicious with or without the imprint on top.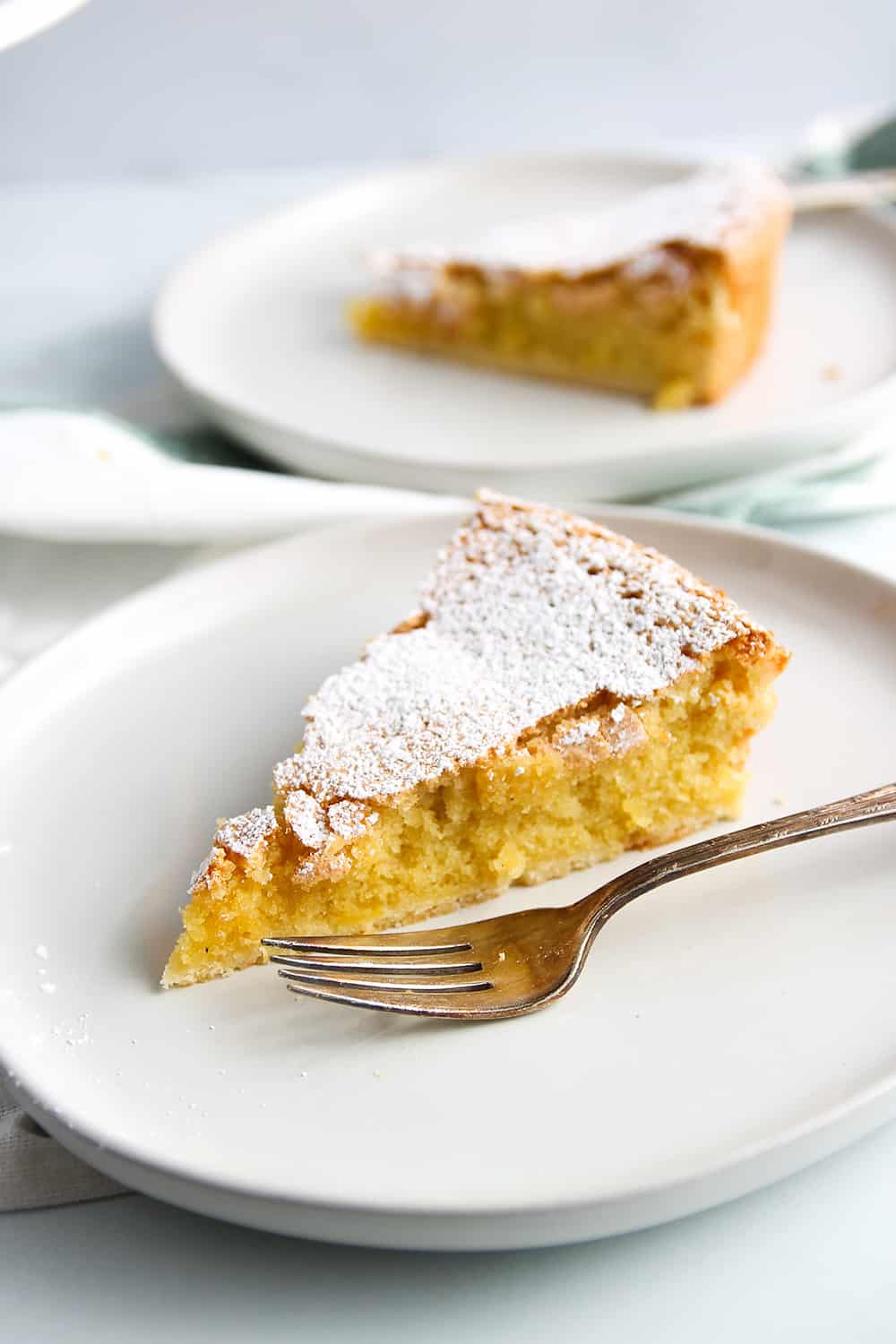 TARTA DE SANTIAGO RECIPE
This recipe for Tarta de Santiago starts out with a crust that reminds me quite a bit of a sugar cookie. Honestly, if you've ever been intimidated by pie crust, this is much easier and more fool-proof.
While the dough for the crust is chilling, whip together the filling.
You might be tempted not to whip the eggs and sugar together for the full 3-4 minutes, but please don't skip this step. It's crucial in getting the cake-like texture that Tarta de Santiago is known for!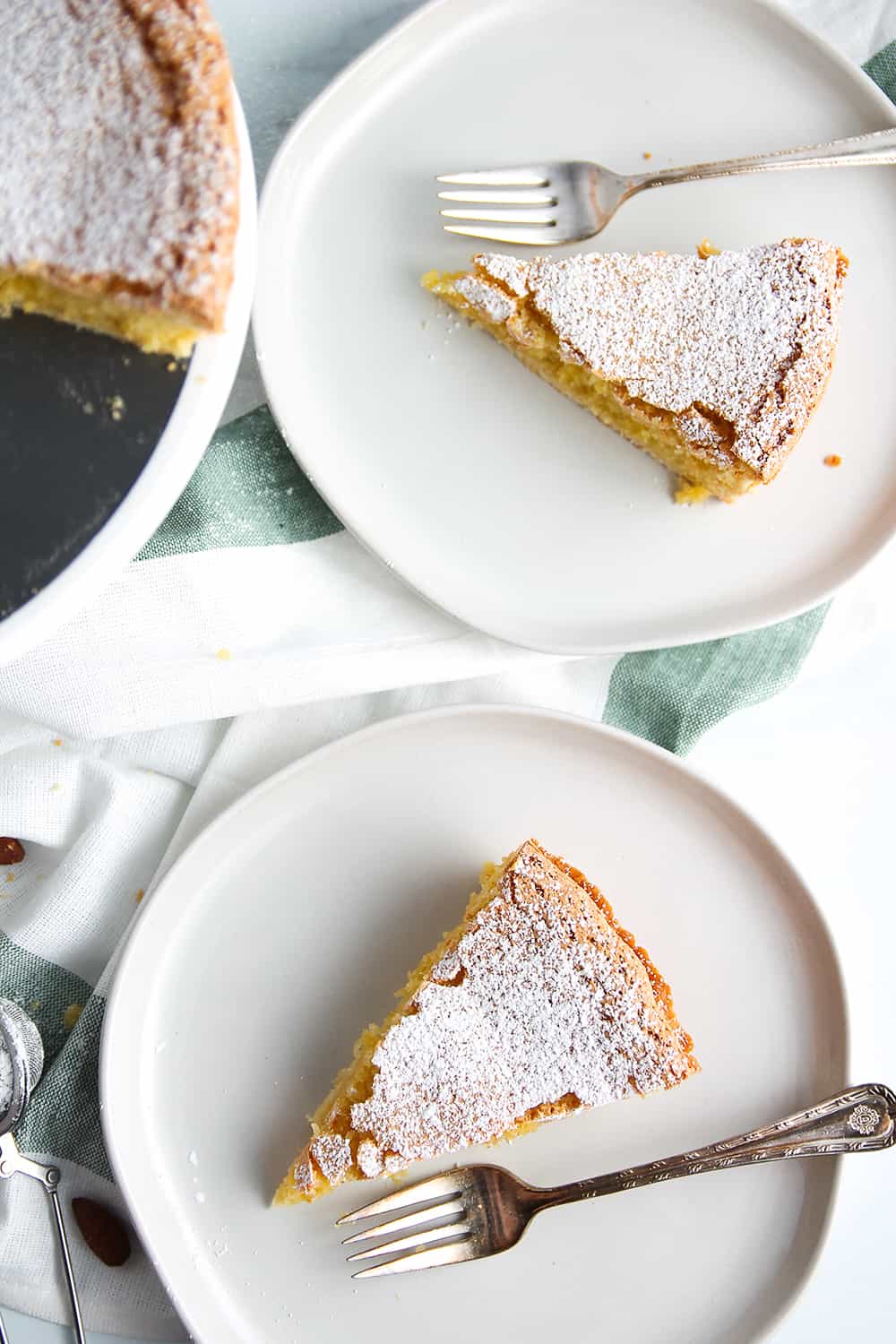 The crust gets rolled out, placed in a tart pan or springform pan, and filled with the almond mixture. Everything gets baked to golden brown perfection, cooled, and topped with powdered sugar.
Like all things Spanish, this recipe requires shockingly few ingredients and yet yields a tart that tastes incredibly complex. A perfectly sweet crust, a hint of lemon, a nuttiness from the almonds; it is everything you could possibly want.