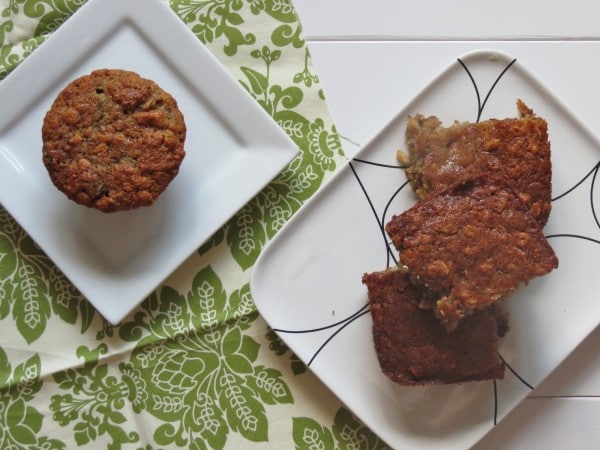 Ok, ok, I know banana muffins aren't a very summery thing to be posting right now. They're one of those things that you generally think about making in the fall after the farmer's markets close down, or early in the spring before the strawberries make their first appearance.
But the other day I was really, really craving banana muffins. And guess what? I had 3 bananas hanging out in my freezer, which was the exact amount I needed to make my friend Kathleen's favorite banana bread recipe.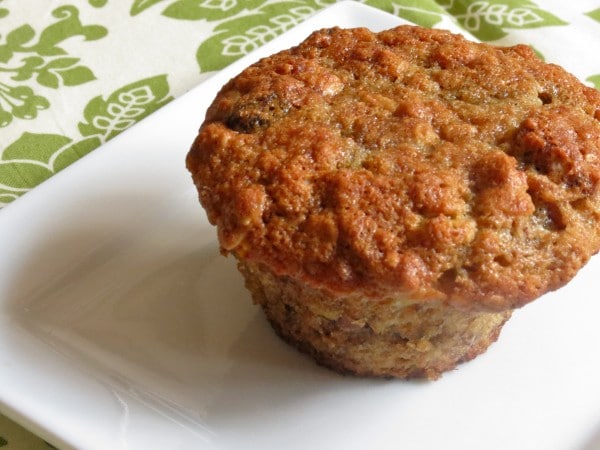 Guys, these muffins came out of the oven and, before I knew what was happening, I had eaten inhaled three. It was at that moment that I realized I absolutely must pack up the rest to take to work, or else we would have a banana muffin binge situation on our hands. Not pretty.
These are seriously some of the the best banana muffins I have ever eaten. They are incredibly soft and (please don't hate me) moist, and the combination of whole wheat flour and oatmeal makes them so nutty and perfect…these muffins are what I imagine would happen if an oatmeal cookie and a loaf of banana bread fell in love and made a baby.
Was that too weird? Sorry.
Furthermore, Banana-hating Boyfriend willingly ate more than one of these muffins. BAM.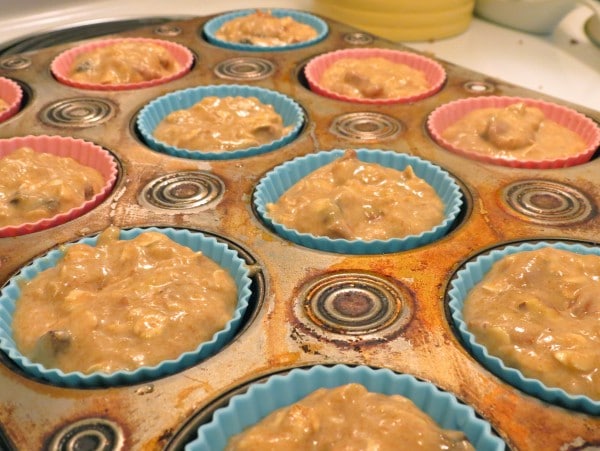 A quick note about amounts here: I ended up making this into muffins instead of loaves, mostly because I knew I would never stop eating a loaf of bread but I might stand a chance at leaving muffins alone. At any rate, after nearly over-filling my muffin tin, I had more batter than I needed to make 12 standard-size muffins, so I ended up putting the rest in a little 4×4-inch casserole dish and cutting it into little bars. (Ps, you know what would be bonkers out-of-control amazing? Baking up the whole recipe in a cake or sheet pan and topping it off with some cream cheese frosting…just ponder on that for a while.) I'm guessing that you could get about 18 standard-size muffins if you don't overfill your tins. If you would rather go the loaf route, I would opt for two 8×4-inch loaf pans, but, again, I haven't done this myself yet, so if someone gives it a whirl, let me know how it goes.
Thanks for the recipe, Kathleen! It is definitely going to become one of my new regular recipes. =)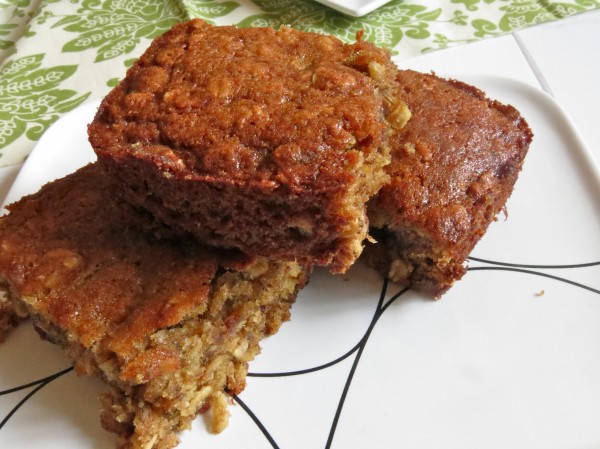 Kathleen's Banana Oatmeal Muffins
Yield:
Approximately 18 standard-size muffins, or two 8x4-inch loaves
Ingredients
1 cup sugar
½ cup (1 stick) butter, melted
2 eggs
3 ripe bananas, mashed
3 tablespoons buttermilk
1 teaspoon baking soda
1 cup whole wheat flour
1 cup rolled oats
Optional (but strongly encouraged) add-ins: ½ cup each of raisins, roughly chopped pecans, chocolate chips or any combination of the above (I used raisins and pecans)
Instructions
Preheat oven to 325 degrees. Grease and flour loaf pans or muffin tins, or use muffin liners; set aside.
In a large bowl, whisk together butter and sugar. Add in buttermilk, eggs, and baking soda, whisking until light yellow and thoroughly combined. Follow by whisking in the mashed bananas. Stir in flour and oatmeal until just combined and fold in any add-ins.
Pour batter into prepared baking vessel and bake for 1 hour for a loaf, or 25-30 minutes for muffins. Bread/muffins are done when a toothpick inserted into the center comes out clean.
Allow to cool slightly before removing muffins from tin; allow a loaf to cool completely before removing from the pan (unless you want a big ol' mess on your hands...).