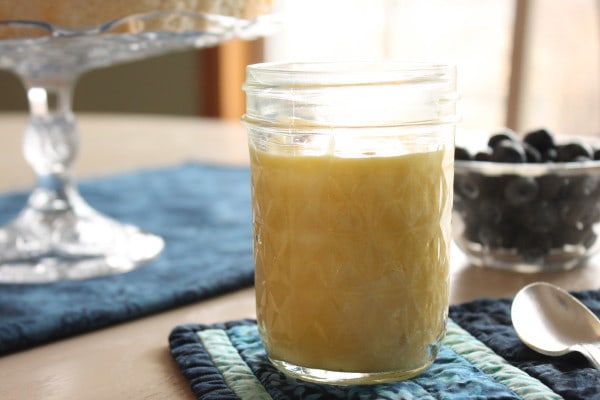 Consider this "Mother's Day Dessert Week" here on EYHO. I know that a lot of times the focus gets put on brunch for Mother's Day, but I think by now you may have figured out that my family has a tendency to shift our focus to dessert more than anything else. And so this week I have a couple of beautiful desserts for you to pick from when looking to show Mom how much you love her this weekend.
While this lemon curd is a component of a dessert that we will be completing later this week, it's getting its own post because it is a recipe that you can use in about a million different ways. Use it as a filling for a cake (or cupcakes). Spread it on slices of pound cake. Serve it with fresh berries. Whisk it into a salad dressing. Spoon. Jar. Mouth. Repeat. Once you know how to make lemon curd, the possibilities are limitless.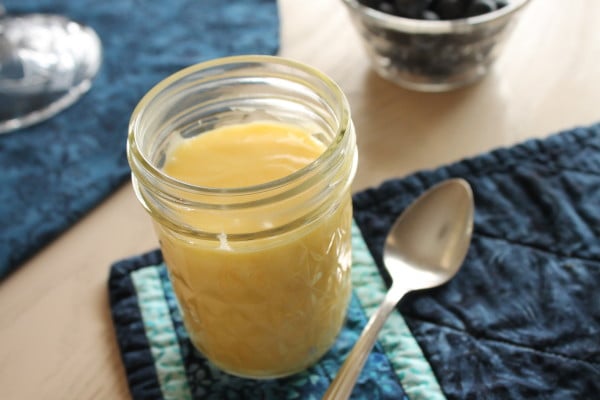 From Alton Brown.

Lemon Curd
Ingredients
5 egg yolks
1 cup sugar
Zest of 4 lemons
⅓ cup freshly-sqeezed lemon juice
1 stick unsalted butter, chilled and cut into pats
Instructions
Add enough water to a medium saucepan to come about 1-inch up the side. Bring to a simmer over medium-high heat.
Meanwhile, find a bowl just large enough to fit inside the saucepan without touching the top of the water. This process will go faster with a metal bowl, but a glass bowl will do just fine in a pinch.
Whisk the egg yolks and the sugar together in the bowl until smooth and light yellow, about 1 minute. Add the juice and the zest and whisk until smooth and combined.
Once the water reaches a simmer, reduce the heat to maintain at a gentle simmer; place the bowl with the egg mixture on top. Whisk continuously until the mixture is thickened, about 8 minutes in a metal bowl or closer to 12 or 13 with a glass bowl. The thickened mixture should be light yellow and coat the back of a spoon (curd will thicken more as it cools).
Remove from the heat and whisk in the butter, one piece at a time, allowing each pieces to melt before adding more.
Pour into a clean container; place a layer of plastic wrap directly on the surface of the curd, and then cover. Store in the refrigerator for up to two weeks.