Lemon curd is one of the most versatile dessert toppings around! Learn how to make this lemon curd recipe and you'll come back to it time and again for topping everything from pancakes to cheesecake and more.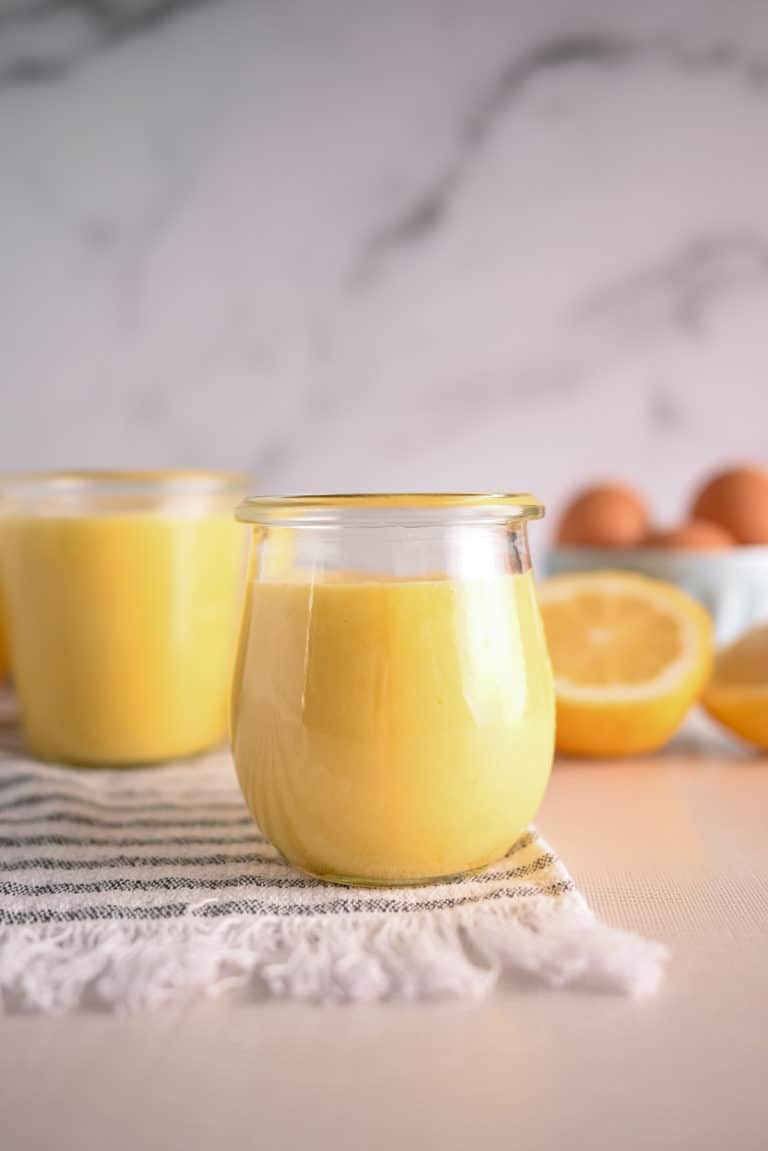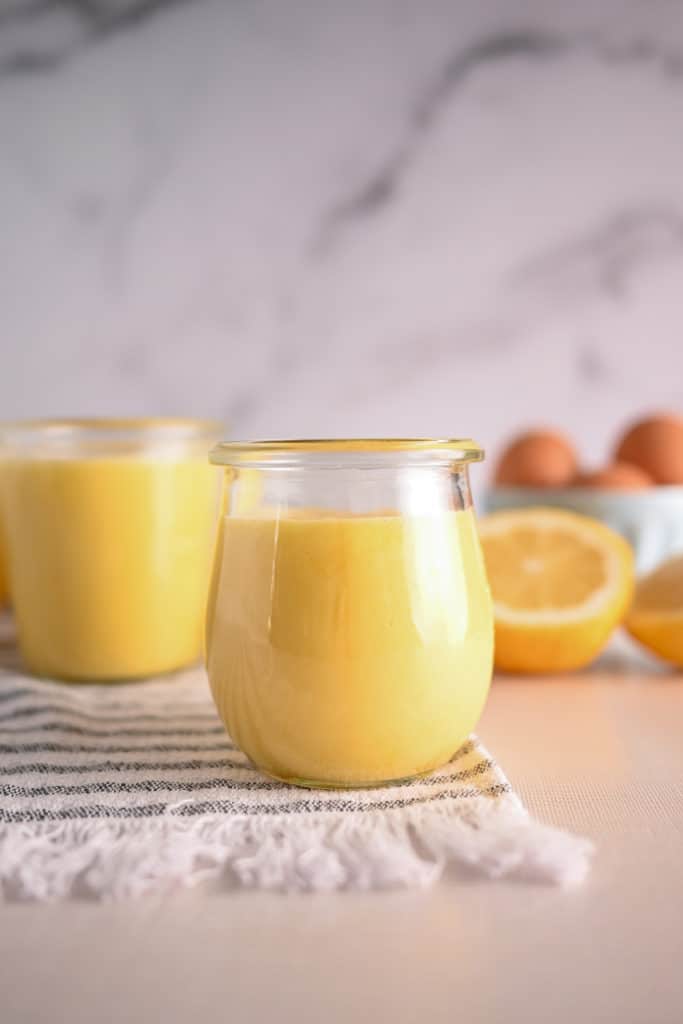 This post contains affiliate links.
I don't like to be dramatic. Actually, that's a lie. I totally do love to be dramatic. I'm the most dramatic.
(If you don't believe me, just ask my best friends. Actually, better yet, ask my husband.)
But rest assured that I am NOT being dramatic when I say that lemon curd is one of the best things out there.
Maybe I'm just biased given my innate love of lemon desserts, but I can't get enough of the stuff.
Plus it can be used in so many ways, for everything from breakfast to dessert. What's not to love about that?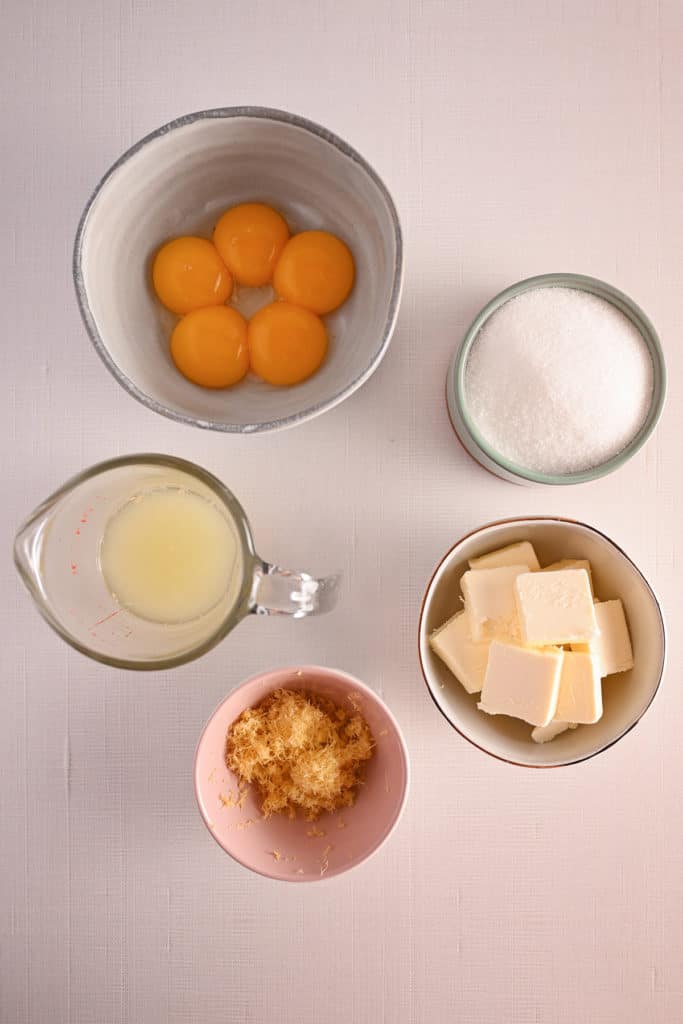 WHAT IS LEMON CURD?
Lemon curd is a type of fruit curd that is made using, you guessed it, lemons.
Curds are similar to custards, but curds rely on acid and use lots of butter. Custards, on the other hand, often use cornstarch as a thickener (though not always) and tend to contain a lot less butter.
Lemon may be the most well known type of fruit curd, but it isn't the only one. I've made grapefruit curd and even blackberry curd before!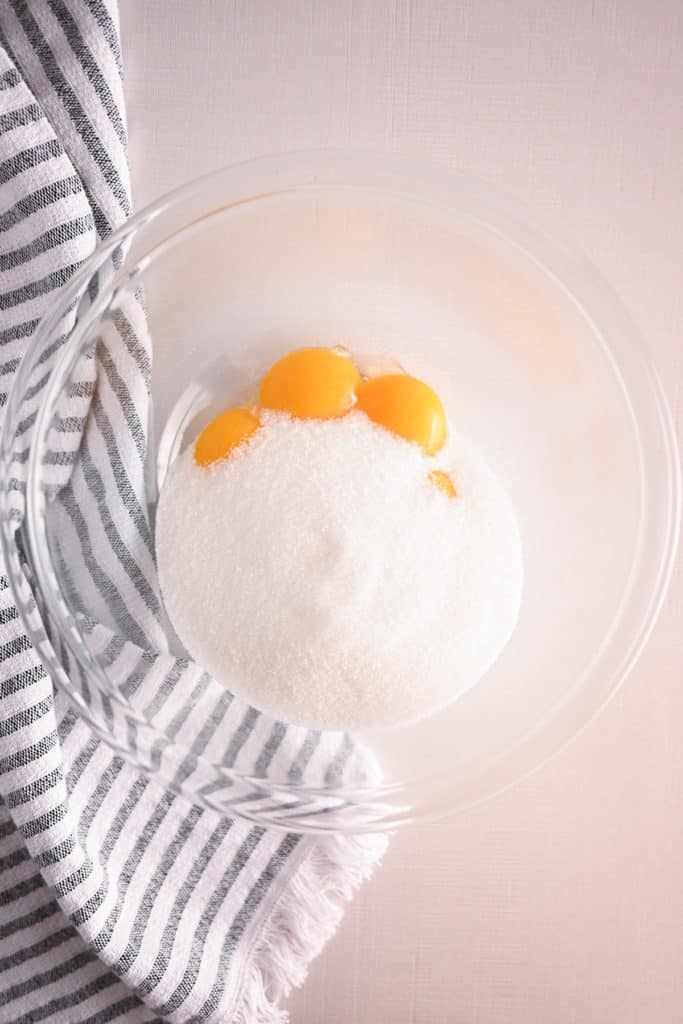 THE BEST LEMON CURD RECIPE
There are a lot of different ways to make lemon curd and a lot of lemon curd recipes out there. I personally think this one is the best I've had.
Have you ever purchased lemon curd from the store and found that it was almost a jelly-like consistency, it was so thick?
Yeah, same. It's not my jam (pun intended).
Not only is this curd the perfect mixture of tart and sweet, the texture is spot on. It's smooth and silky and just the right consistency for using as a topping or spread.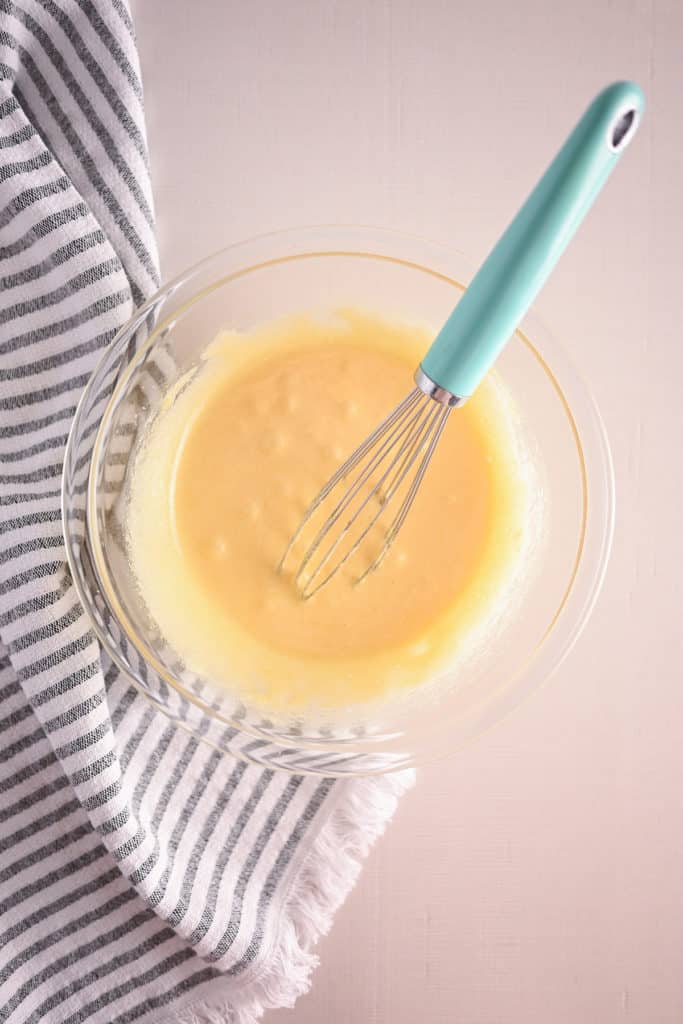 HOW TO MAKE THIS RECIPE
I know this lemon curd recipe looks a little fussy, but I promise that it's actually so much easier to make than you might think. All you need is a bit of time!
Recipe ingredients
Like any good fruit curd, this one relies on just a small handful of ingredients for perfect flavor:
Egg yolks: Since our curd doesn't have any other thickening agents (such as cornstarch), it relies solely on the egg yolks to thicken it. They also lend that rich yellow color that just screams lemon!
Sugar: All of the lemon in this recipe needs some sugar to balance it out. We want just the right balance of tartness and sweetness, after all.
Lemon zest and juice: What would a lemon curd recipe be without lemons?? We'll use lots of zest and a nice amount of juice to get a burst of lemon flavor and aroma.
Unsalted butter: This is one of the key parts of making a curd. All of this butter will make the curd super silky and give it a buttery mouthfeel. Trust me, it's divine.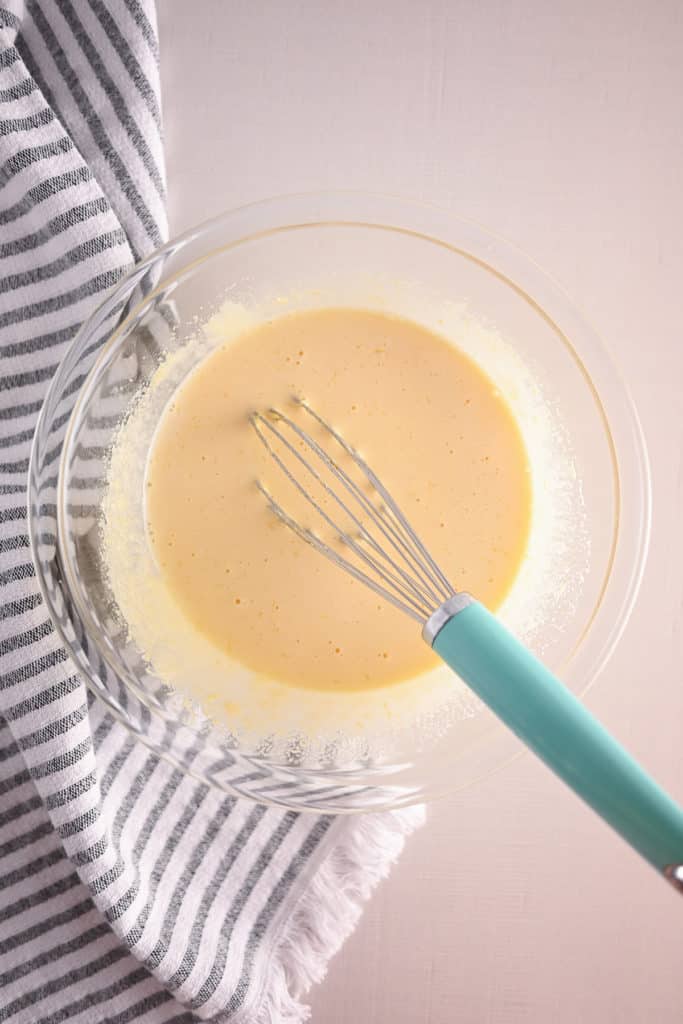 Equipment
Of course you'll need some measuring cups to measure out your ingredients. In addition, you'll need:
The list is short, but it is very, very important that you use a metal or glass bowl here. We're going to set the bowl over a pan of boiling water, so for obvious reasons, you don't want to use a plastic mixing bowl.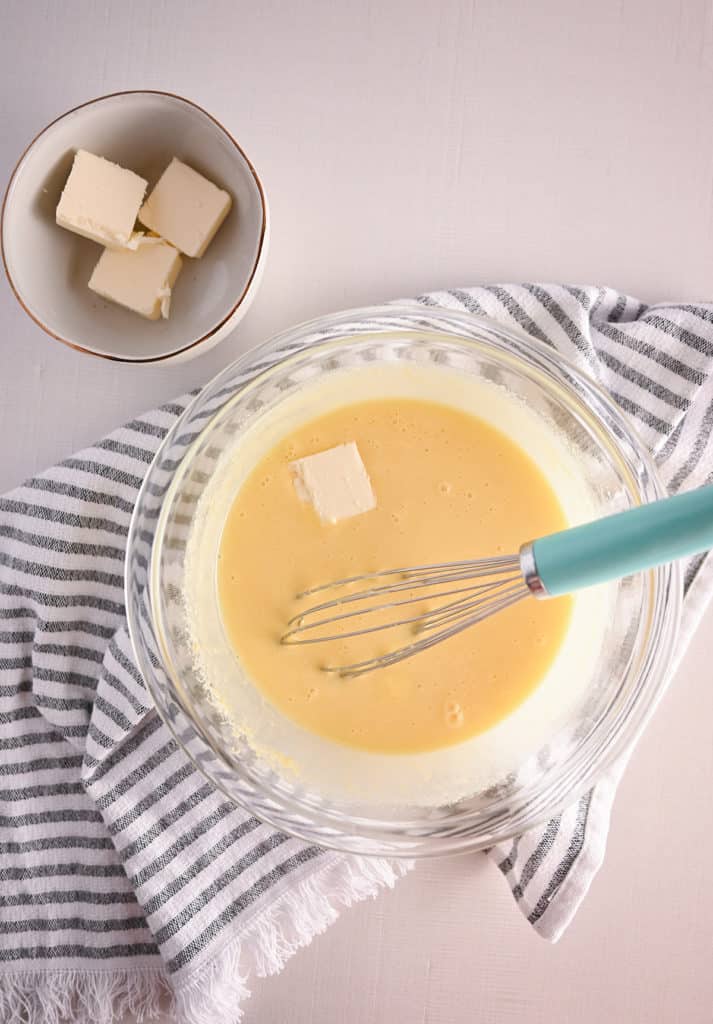 Making lemon curd
The first step to making this recipe is to get a water bath started. Add enough water to your saucepan to come about 1 inch up the side. Double check that your chosen mixing bowl doesn't touch the water when you set it in the pan.
Bring the water to a simmer over medium-high heat.
While the water is coming to a simmer, add the egg yolks and sugar to your bowl and whisk them for about 1 minute, until they become super smooth and light yellow in color. Add the lemon juice and zest and whisk until everything is combined.
Now that your water is simmering, reduce the heat to maintain a gentle simmer. You want the water to simmer the whole time, but you don't want it at a true boil.
Place the bowl on top of the saucepan and get to whisking.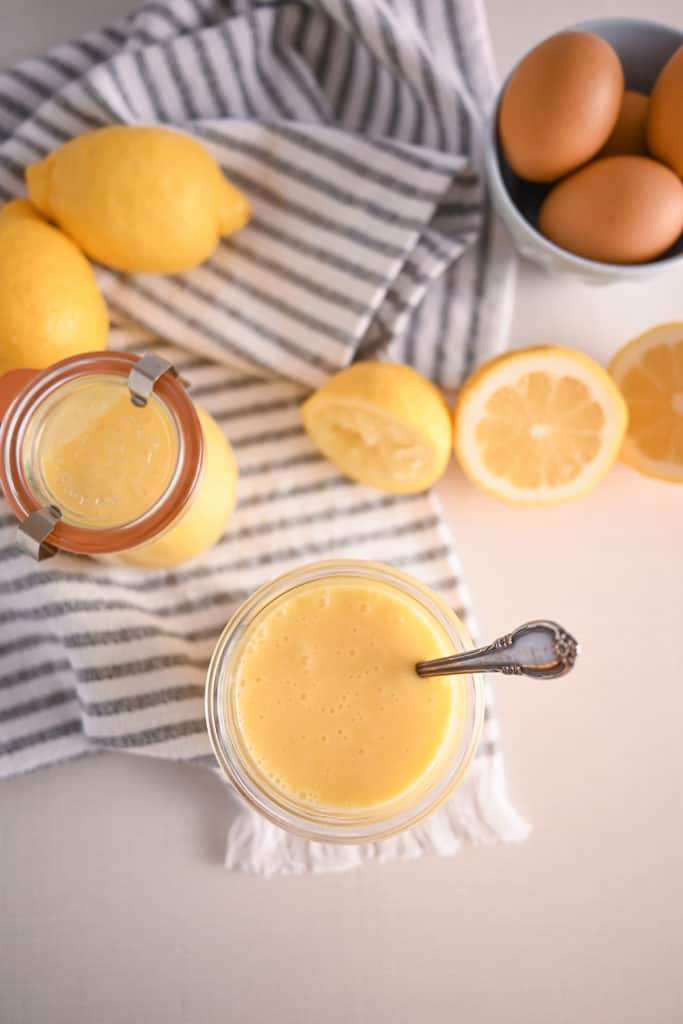 Yep, all you're going to do is whisk continuously until the mixture has thickened and coats the back of a spoon. This should take around 8 minutes with a metal bowl or closer to 12-13 minutes with a glass bowl.
Keep in mind that the mixture won't be super thick yet; it will thicken more as you add the butter and as it continues to cool.
Take the pan off the heat and add the butter, one piece at a time, whisking until each piece has melted before adding more. This is going to feel tedious, but I promise that the silky-smooth texture you'll get from it will be worth it.
Once the butter is all completely incorporated, you're done! Pour the curd into the container of your choice and place a piece of plastic wrap directly on the surface to keep it from forming a skin while it cools.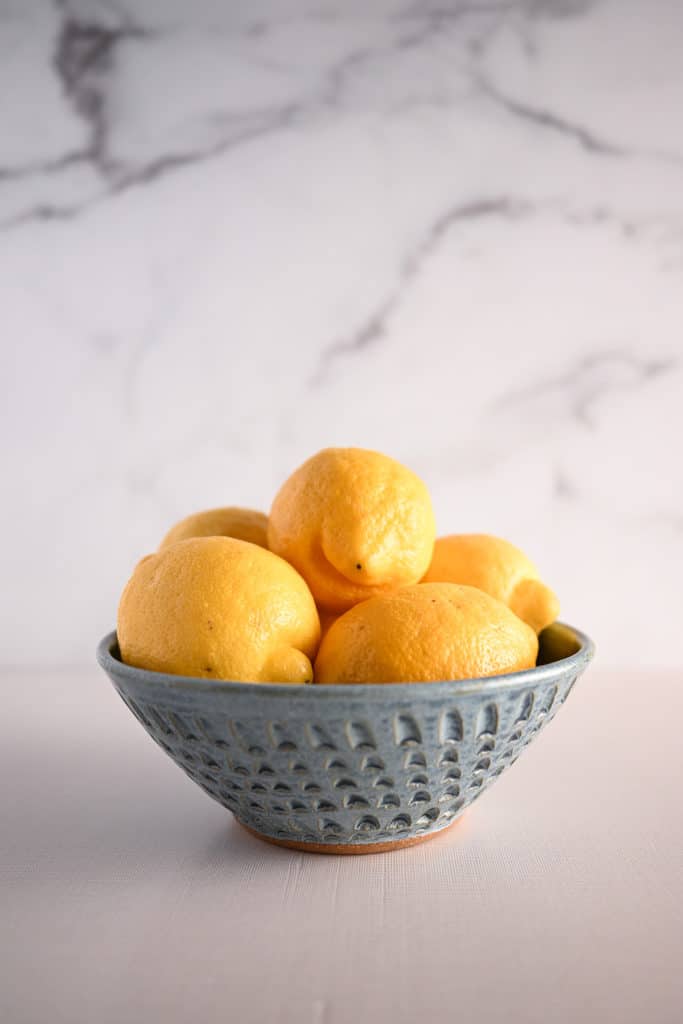 LEMON CURD USES
What can you use lemon curd for? Better question: what can't you use it for?
My absolute favorite way to enjoy it is on top of a slice of my momma's favorite angel food cake. It is equally delicious on top of a piece of whipping cream cake or pound cake. Add some fresh berries and you have the perfect dessert.
Try spooning some into mini phyllo shells, top with whipped cream, and you'll have yourself some mini lemon tarts!
Of course it is divine on a piece of cheesecake or as a filling between cake layers. You could easily use it as the filling between layers of coconut cake for a coconut-lemon combination.
Don't forget about breakfast! That's right, you can spoon it over a stack of your favorite buttermilk pancakes or waffles for a truly decadent breakfast. Or try it with some yogurt and honey granola!
You could also just go with the spoon, jar, mouth, repeat method. I can't pretend I've never done that myself.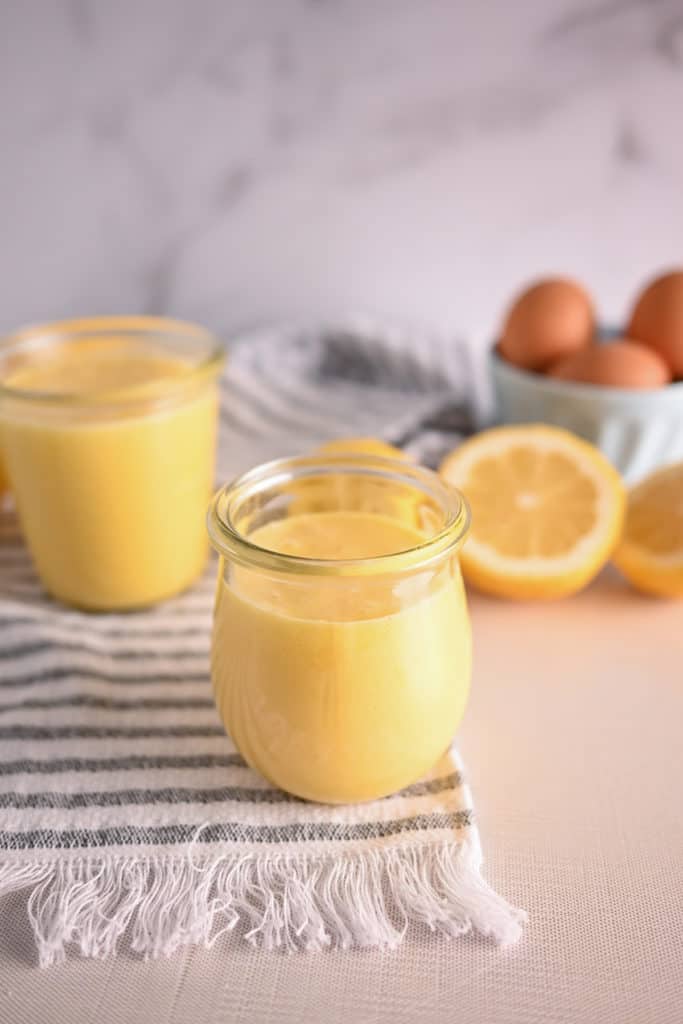 STORAGE TIPS
Once your curd cools, make sure you store it in an airtight container in the refrigerator. It will keep for up to two weeks!
How to freeze
Need an even longer-term storage solution? Did you know that you can freeze lemon curd?
Place the curd in an airtight container with a piece of plastic wrap touching the surface of the curd, or in a zip-top bag with as much excess air squeezed out as possible.
Keep the curd in the freezer for up to 6 months.
To thaw, place it in the refrigerator overnight. Give it a really good stir and it's ready to serve. Make sure to use it within a couple of days.
Because it's not safe to refreeze food that has previously been frozen and thawed, I recommend freezing the curd in smaller containers so that you can pull out exactly what you need without any waste.
Whether you're making this lemon curd recipe to enjoy for a special occasion or simply to spread onto a piece of toast, I know you'll find yourself making it over and over again.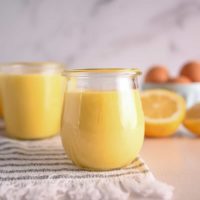 Lemon Curd
Lemon curd is one of the most versatile dessert toppings around! Learn how to make this lemon curd recipe and you'll come back to it time and again for topping everything from pancakes to cheesecake and more.
Print
Pin
Rate
Ingredients
5

egg yolks

1

cup

sugar

Zest of 4 lemons

⅓

cup

freshly squeezed lemon juice

1/2

cup

unsalted butter

chilled and cut into pats
Instructions
Add enough water to a medium saucepan to come about 1-inch up the side. Bring to a simmer over medium-high heat.

Meanwhile, find a bowl just large enough to fit inside the saucepan without touching the top of the water. This process will go faster with a metal bowl, but a glass bowl will do just fine in a pinch.

Whisk the egg yolks and the sugar together in the bowl until smooth and light yellow, about 1 minute. Add the juice and the zest and whisk until smooth and combined.

Once the water reaches a simmer, reduce the heat to maintain at a gentle simmer; place the bowl with the egg mixture on top. Whisk continuously until the mixture is thickened, about 8 minutes in a metal bowl or closer to 12 or 13 with a glass bowl. The thickened mixture should be light yellow and coat the back of a spoon (curd will thicken more as it cools).

Remove from the heat and whisk in the butter, one piece at a time, allowing each pieces to melt before adding more.

Pour into a clean container; place a layer of plastic wrap directly on the surface of the curd, and then cover. Store in the refrigerator for up to two weeks.
Notes
Makes about 1 pint (2 cups) of curd.
From Alton Brown.
Nutrition
Serving:
2
tablespoons
|
Calories:
126
kcal
|
Carbohydrates:
14
g
|
Protein:
1
g
|
Fat:
8
g
|
Saturated Fat:
4
g
|
Polyunsaturated Fat:
0.5
g
|
Monounsaturated Fat:
2
g
|
Trans Fat:
0.2
g
|
Cholesterol:
81
mg
|
Sodium:
4
mg
|
Potassium:
14
mg
|
Fiber:
0.02
g
|
Sugar:
13
g
|
Vitamin A:
276
IU
|
Vitamin C:
2
mg
|
Calcium:
10
mg
|
Iron:
0.2
mg