Pan de muerto, also known as bread of the dead, is a sweet, eggy bread that is a traditional part of Day of the Dead celebrations. Learn how to make this delicious bread and how it plays a role in this important holiday.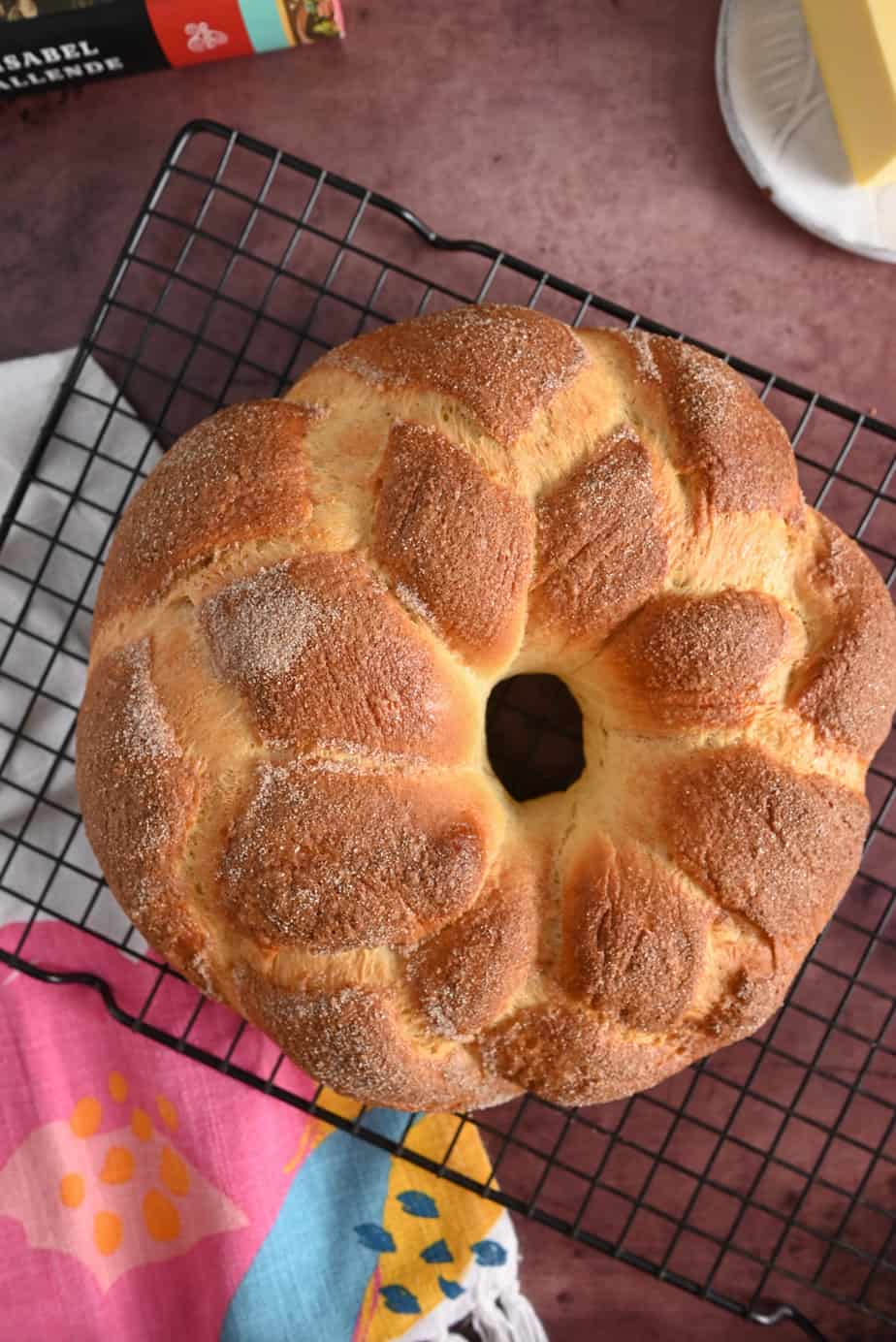 If you know me in real life, you probably know that I'm not a particularly huge fan of Halloween.
I'm very much not into masks, haunted houses, scary movies, or really anything else associated with the holiday in the US.
Day of the Dead, or Día de los muertos, on the other hand? That is an autumnal holiday I have come to love and greatly respect.
This bread, known as pan de muerto or "bread of the dead", is a big part of Day of the Dead celebrations. Let's talk about why the holiday is important and how this bread is a part of the celebrations.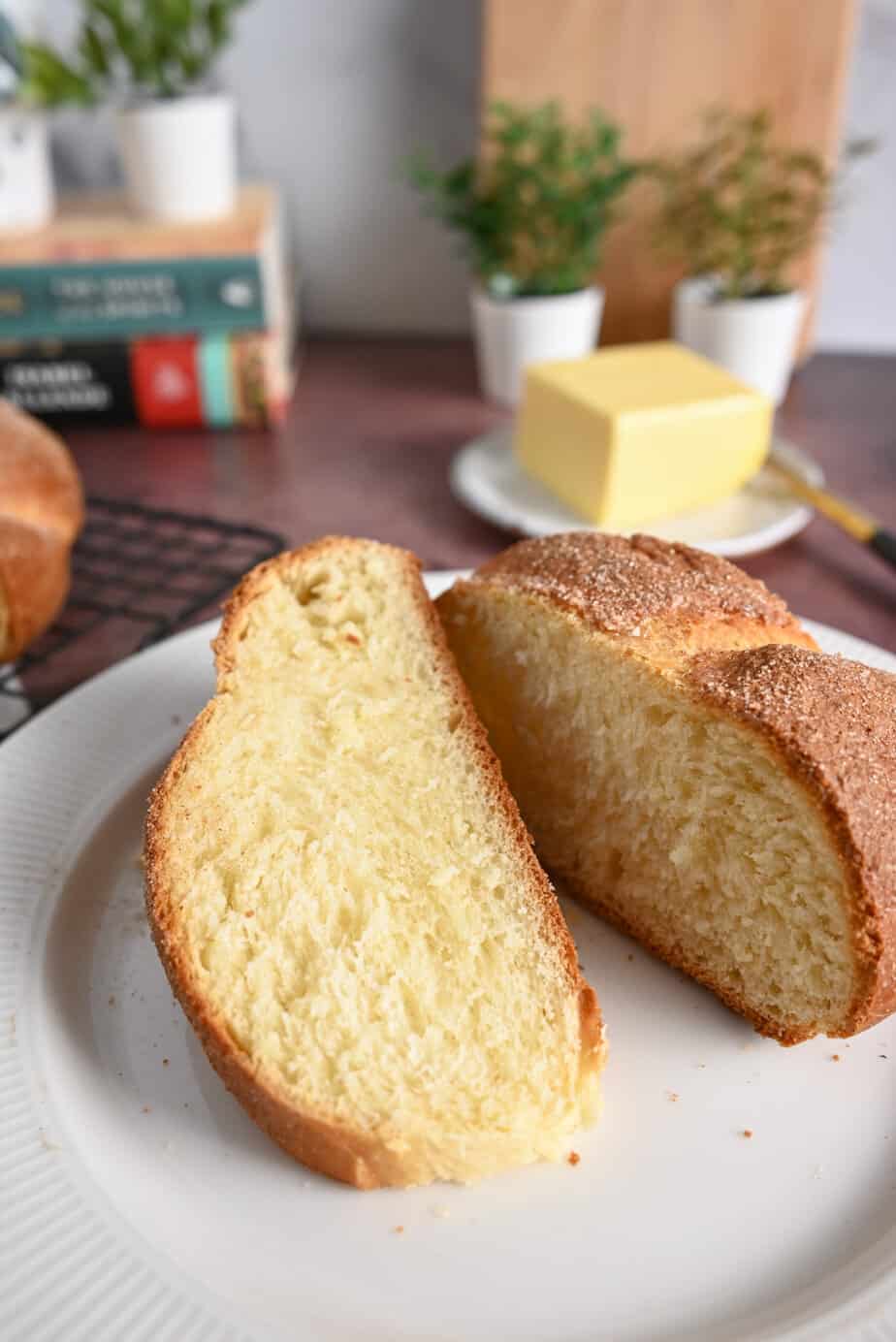 WHAT IS DÍA DE LOS MUERTOS?
Día de los muertos, or Day of the Dead, is traditionally celebrated on November 1 and 2 and centers around gathering with friends and family to celebrate the lives of loved ones who have passed.
Instead of being a time to mourn, Day of the Dead celebrations are joyous, colorful festivities that celebrate the lives of the departed.
Day of the Dead is largely celebrated in Mexico, although it is also observed by Mexican communities around the world. Many Latin American countries celebrate their own versions of Day of the Dead.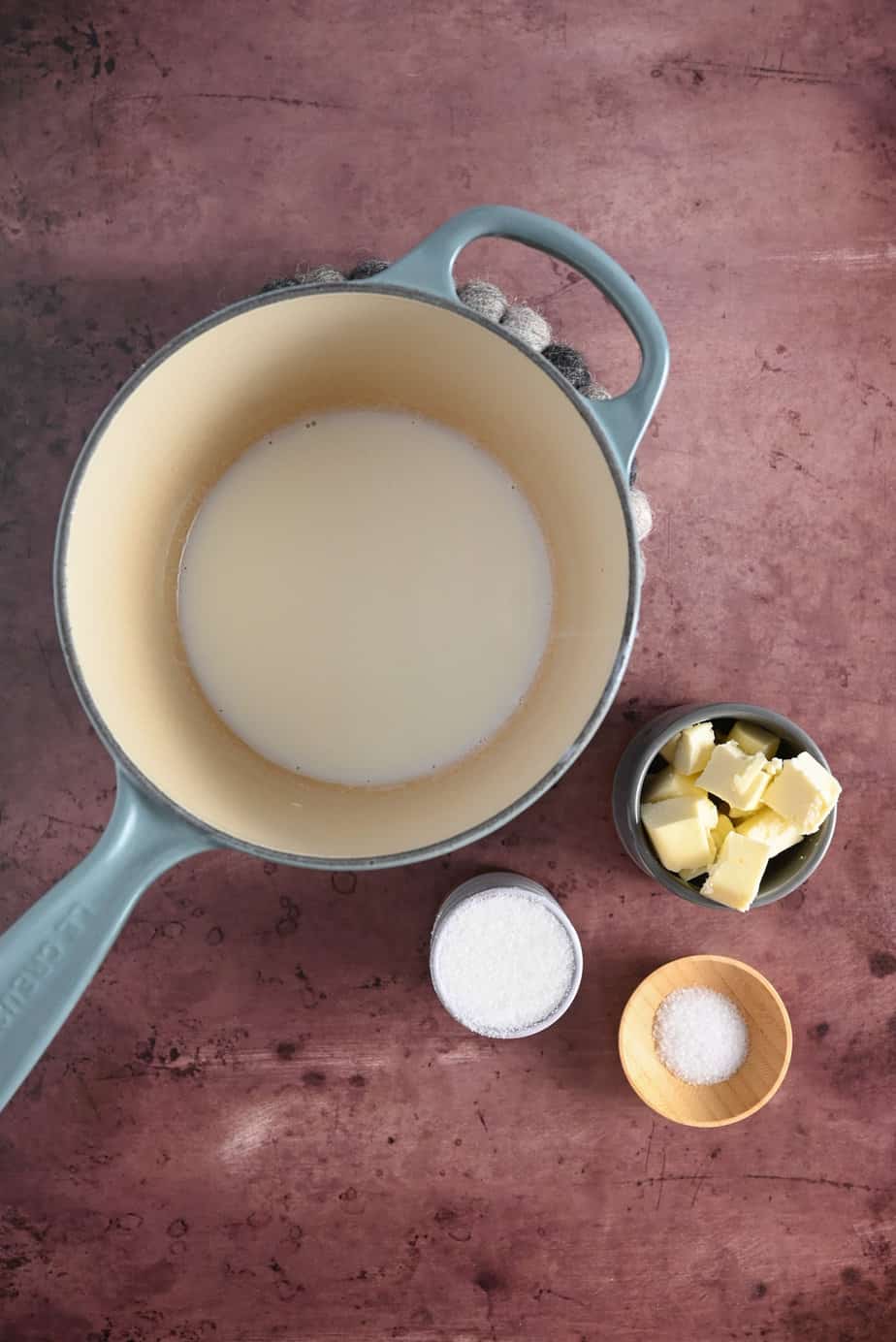 During the celebrations, home altars (ofrendas) and the graves of loved ones are decorated with photos, marigolds, sugar skulls, the deceased's favorite foods, pan de muerto, and more.
I learned about Day of the Dead when I started taking Spanish and have participated in celebrations throughout the years, learning about the significance of the holiday from Mexican and Latin American friends and community members.
The holiday took on a personal significance for me after the death of my beloved mother. I cannot see sugar skulls and marigolds without thinking of her; they serve as an important reminder to celebrate her life and keep her memory alive.
If you choose to celebrate Day of the Dead, please remember that it is not the same as Halloween! It is a very different holiday with great cultural significance.
You can learn more about the holiday, how to make a Day of the Dead altar, and more from the Mexican-American bloggers I have linked to throughout this post.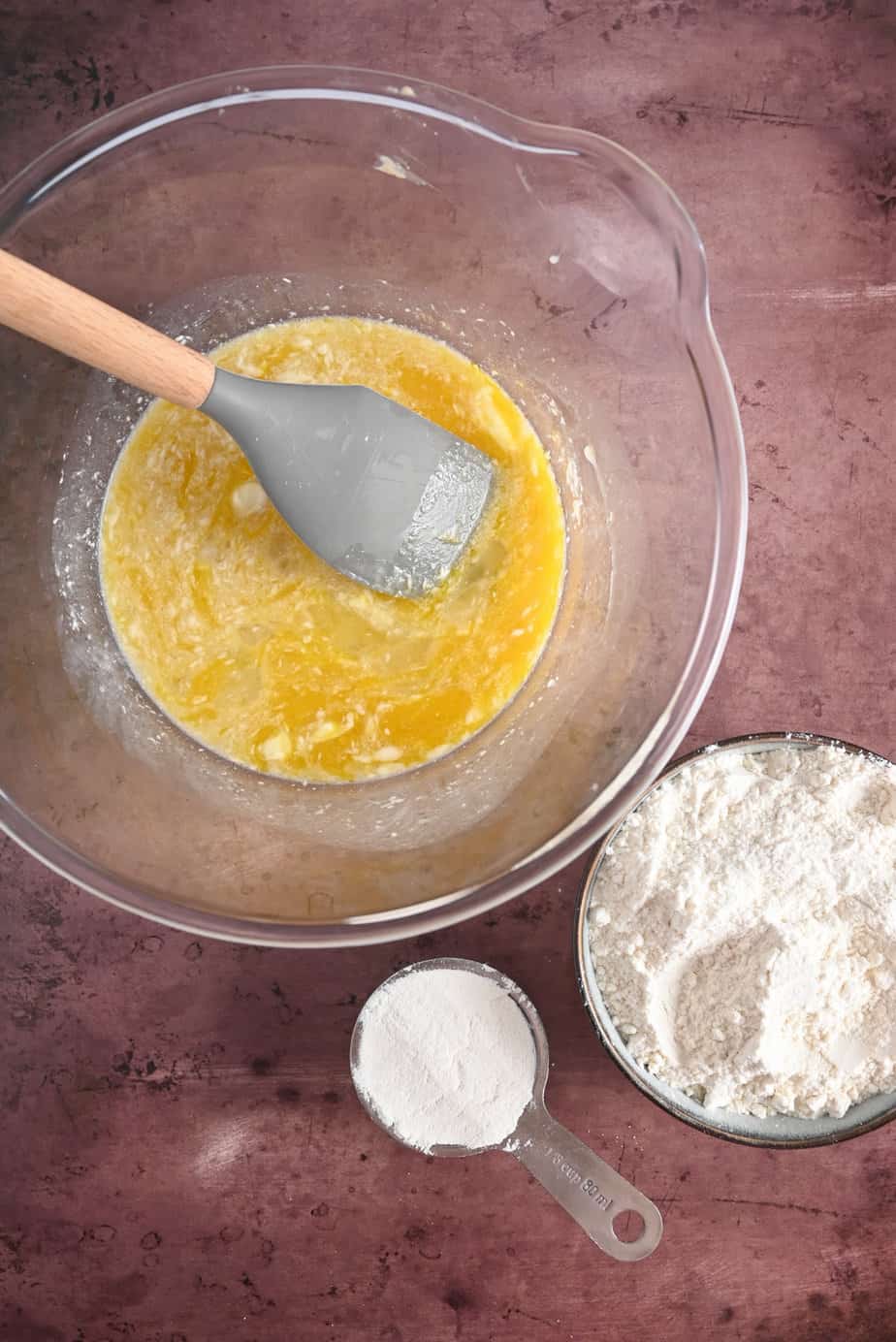 What is pan de muerto?
Food is an important part of Day of the Dead celebrations.
Families prepare the foods most loved by their ancestors in life, and while the exact array of foods varies between families and regions, some of the most common foods enjoyed in the weeks leading up to and during Day of the Dead celebrations include Mexican atole, dishes cooked with marigolds, and pan de muerto, or "bread of the dead".
Pan de muerto sweet, eggy bread that has a texture similar to brioche or challah. The bread is usually topped with sugar and is often decorated with skulls or crossbones made from the dough.
What follows is the same recipe given to me by my high school Spanish teacher and is what we would eat in class every year during Day of the Dead.
For a variation on this recipe, try pumpkin butter pan de muerto.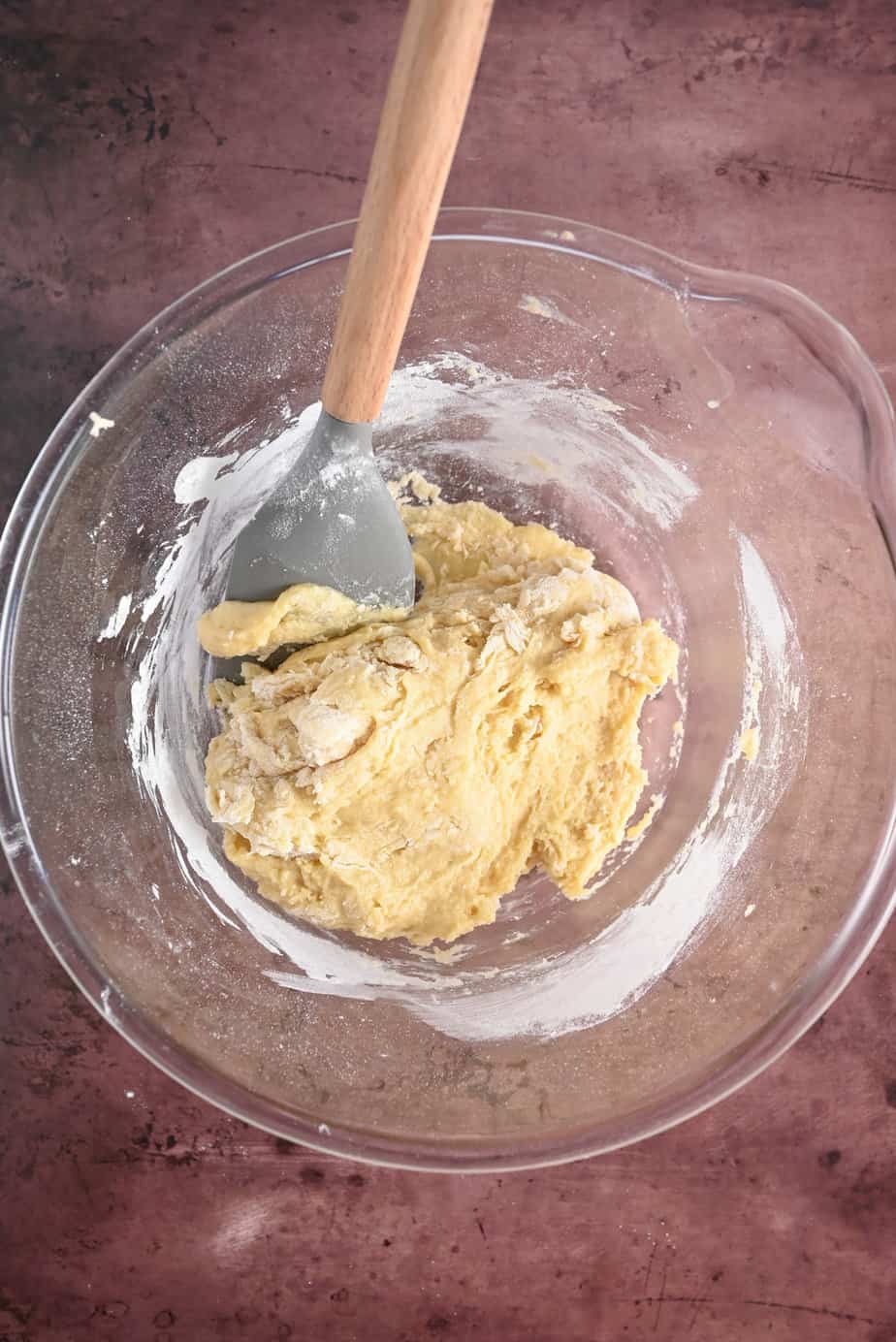 HOW TO MAKE PAN DE MUERTO
Pan de muerto is made with an enriched dough, which simply means that it has a lot more fat, sugar, and dairy in it than your basic bread dough.
Other recipes that use enriched doughs include my Texas Roadhouse rolls, Ukrainian paska, and frosted orange rolls.
Enriched doughs take longer to rise, but are so worth the extra time.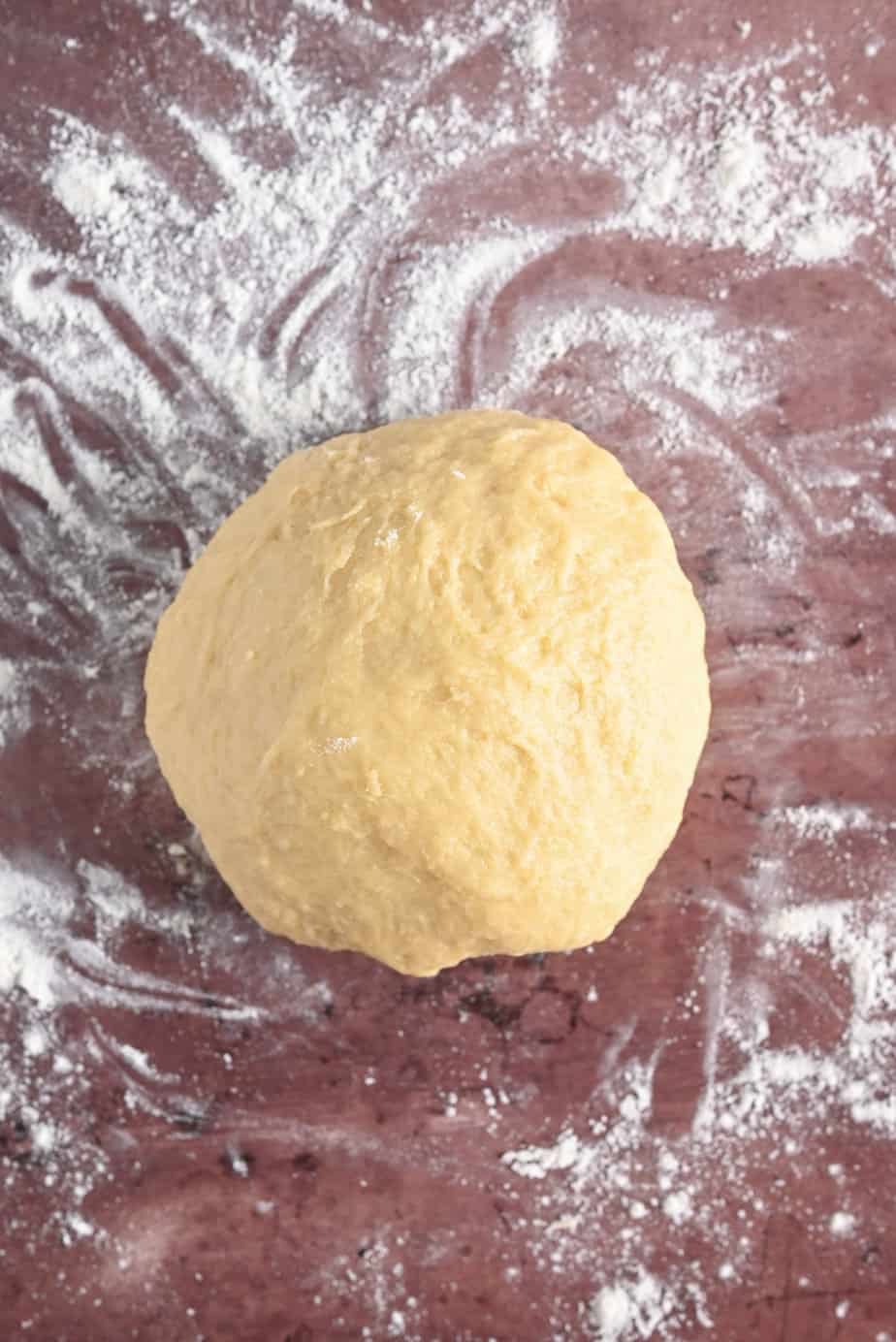 Ingredients you'll need
The ingredients for this recipe are super simple. If you bake bread often and have yeast on hand, you likely already have what you need to make this bread.
You'll need:
¼ cup milk
¼ cup butter, cut into small pieces
¼ cup + 2 teaspoons sugar
½ teaspoon salt
1 envelope active dry yeast
¼ cup warm water
1 large egg + 1 yolk (reserve the egg white)
2 to 2 ⅓ cups flour
¼ teaspoon cinnamon
In this case, the dough is enriched with the milk, butter, and egg. These will slow the rise of the yeast, but make for a beautiful flavor and texture in the final bread.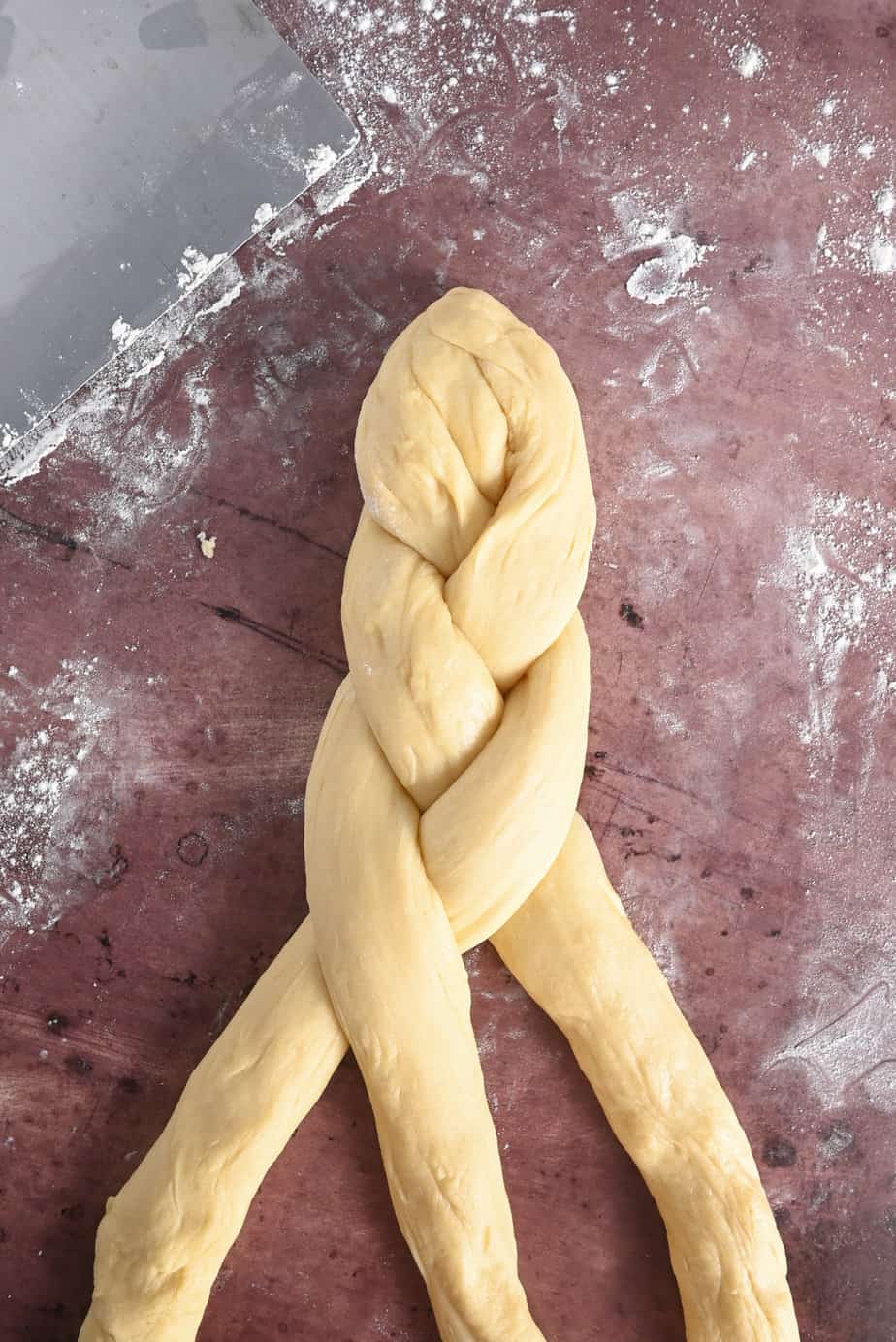 Making this recipe
This particular recipe is really easy to mix together; you don't even need a mixer, just a bowl and a spatula (or wooden spoon)!
Start by scalding your milk. Do this by heating the milk in a small saucepan over medium heat, stirring frequently, until small bubbles form around the edge of the pot and the milk is steaming.
Be careful not to let the milk boil!
Take the milk off the heat and stir in the butter, sugar, and salt. The butter may not completely melt – that's ok. Let this cool while you move on to the next step.
In a large bowl, stir together the yeast with the warm water. Let this stand for about 5 minutes; the yeast should become foamy. This lets you know it is active and ready to go.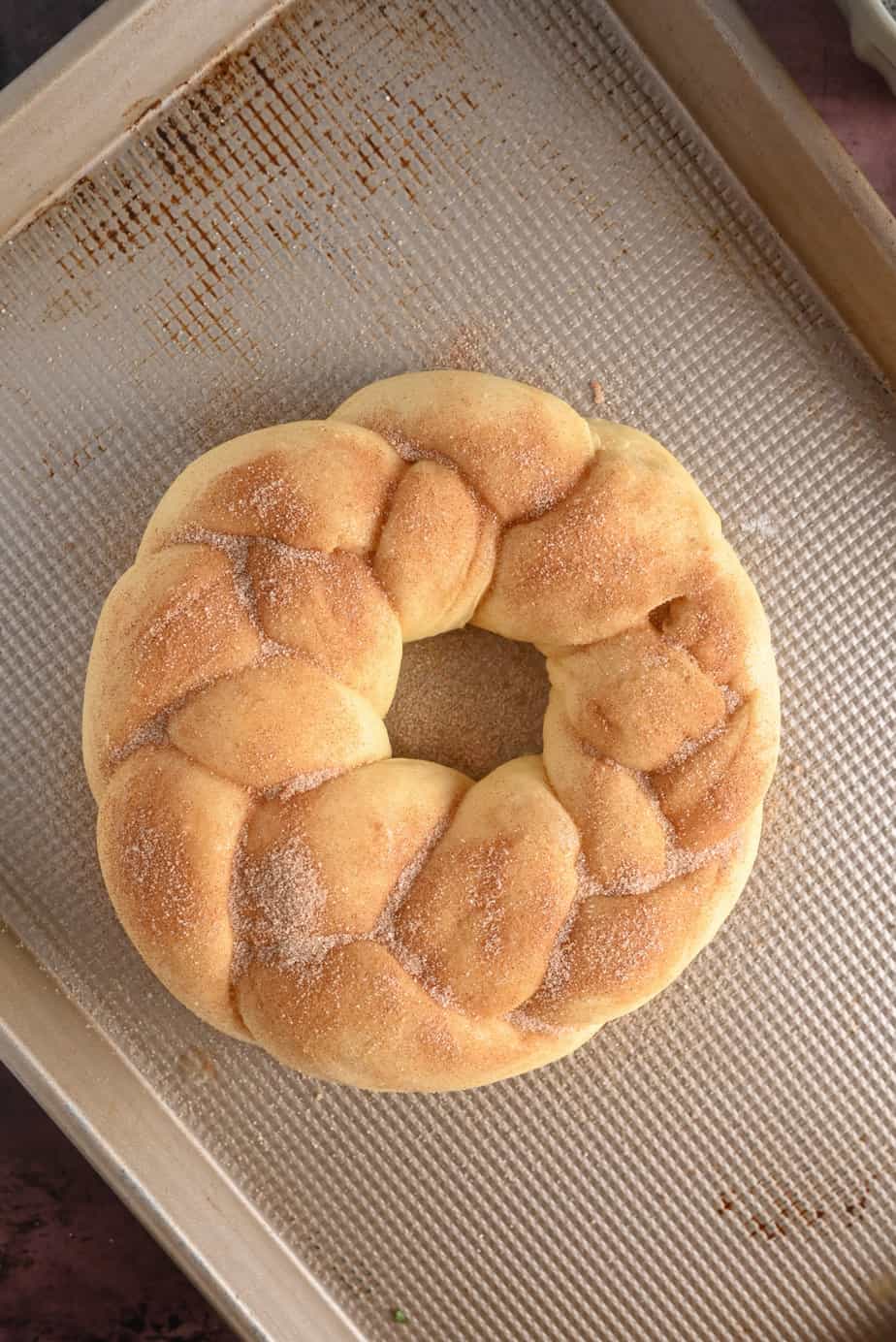 Add the cooled milk mixture, the whole egg and the egg yolk to the yeast mixture. Add in 2 cups of the flour, adding in the last ⅓ cup if needed.
Generously flour your work surface and knead the dough for about 5 minutes. It'll be tempting to add a lot of extra flour, but try to resist that urge. The dough will become less sticky as you work it, and will eventually become smooth and velvety.
Place the dough in a greased bowl, cover lightly, and let rise until doubled. This will take around 1 ½ hours.
Once risen, turn out onto a floured board and knead it again very gently, just once or twice.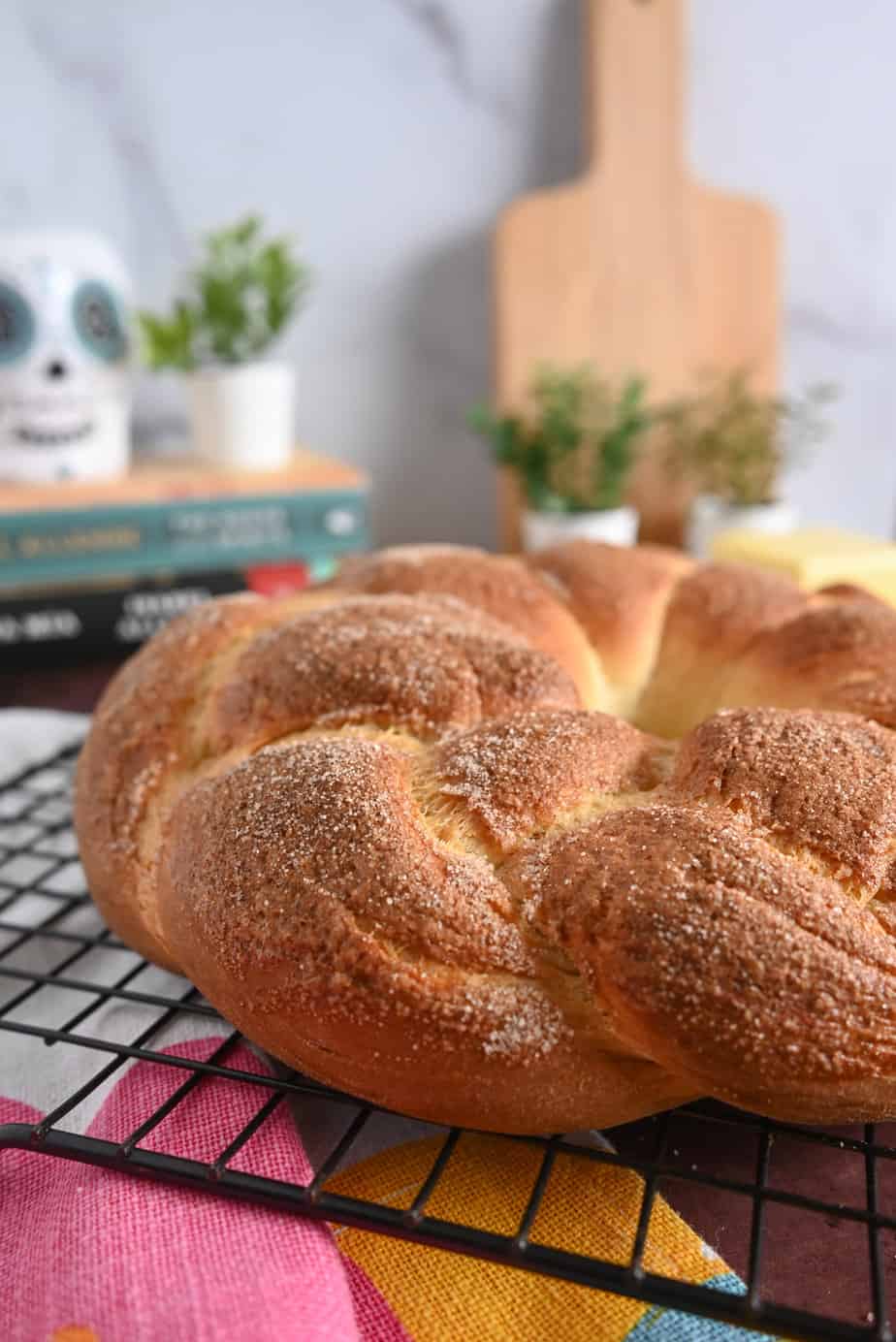 Divide the dough into thirds, shaping each portion into a rope about 12 inches long. Braid the ropes together, pressing the ends securely, then joining the ends to make a wreath.
Place the wreath on a greased baking sheet. If you would like to decorate the bread with crossbones or skulls, do so now.
Let the loaf rise again for about 30 minutes, or until puffy looking.
Before baking, beat the reserved egg white and brush over the loaf, then sprinkle with the cinnamon sugar. Bake for about 35 minutes or until richly browned.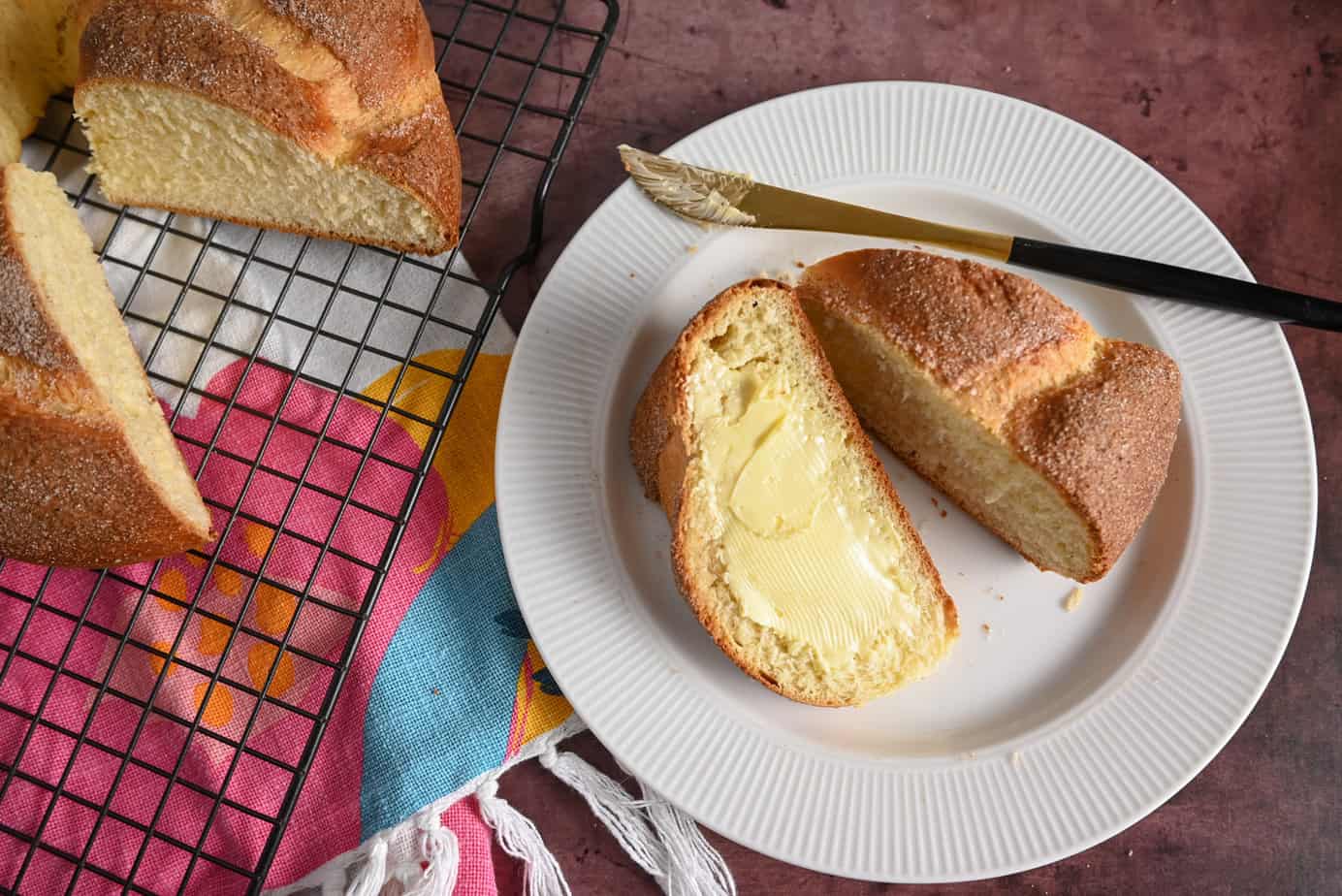 SERVING AND STORAGE
Pan de muerto is best eaten within 2-3 days of baking, and is truly excellent served warm from the oven alongside a hot drink. Try dipping it in a cup of coffee or Mexican hot chocolate.
I recommend wrapping any leftovers well; I typically wrap the cooled bread tightly in foil.
(This may not be traditional, but if you have any left over after a couple of days, it would make excellent french toast.)
I hope you'll consider learning more about Day of the Dead and incorporating pan de muerto into your family's celebrations.