Applesauce Bread is moist and slightly sweet with a nut and brown sugar topping to put it over the edge. This is the perfect afternoon snack or early morning treat.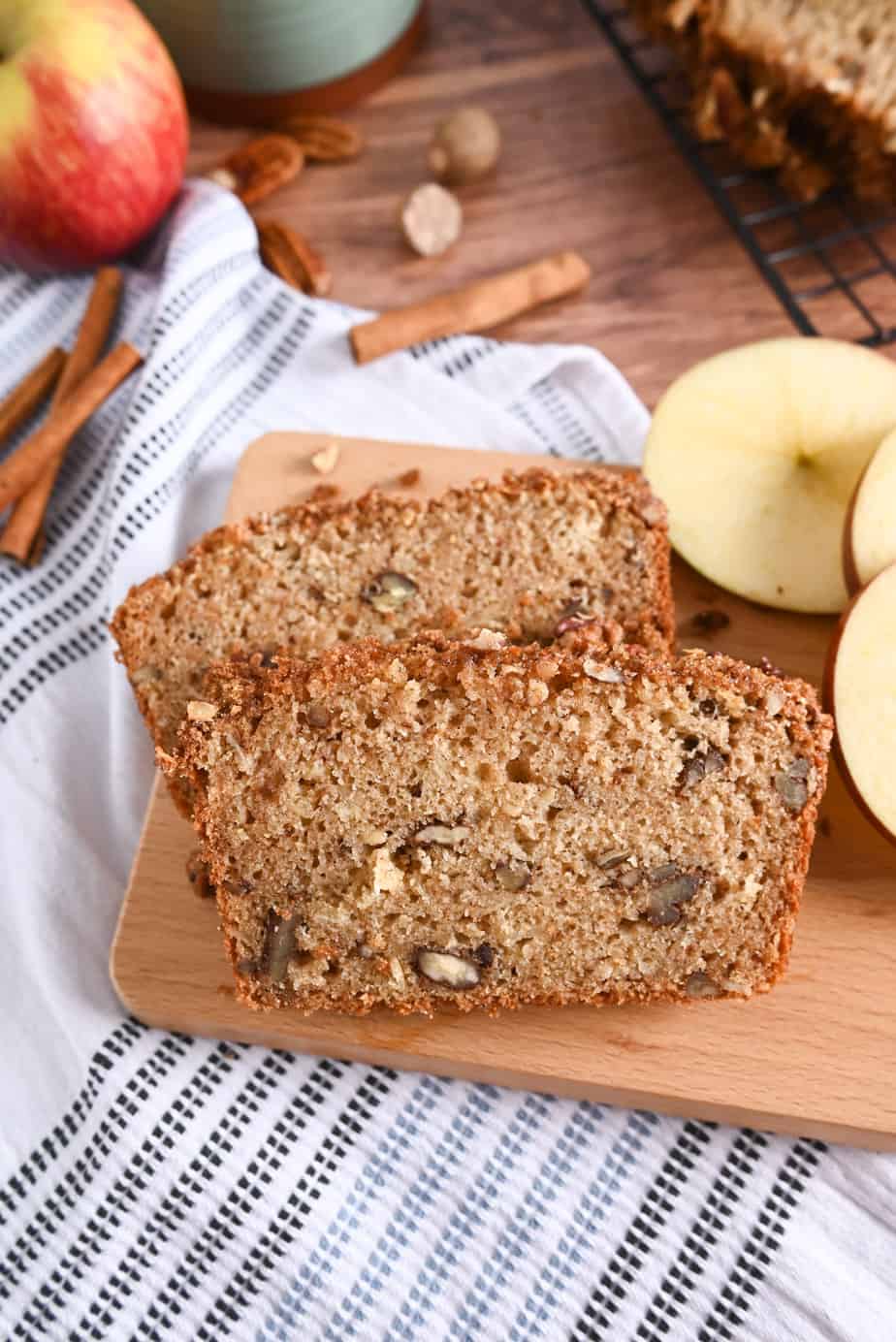 This post contains affiliate links.
With schools back in session here in Illinois and fall around the corner, it's the start of apple season.
Longtime readers may recall that I'm only so-so on pumpkin, but I adore apple recipes.
Fresh apple cake, Danish apple cake, apple pie cookies, and deep-dish apple pie are all recipes I turn to once the weather starts to cool off and the leaves start to turn.
Let's add this applesauce bread to that list, shall we?
In place of chopped apples it uses applesauce, so it's perfect for that funny period of time between when I start craving fall treats and when the apple orchards open up.
And with that brown sugar and nut topping? You really can't go wrong.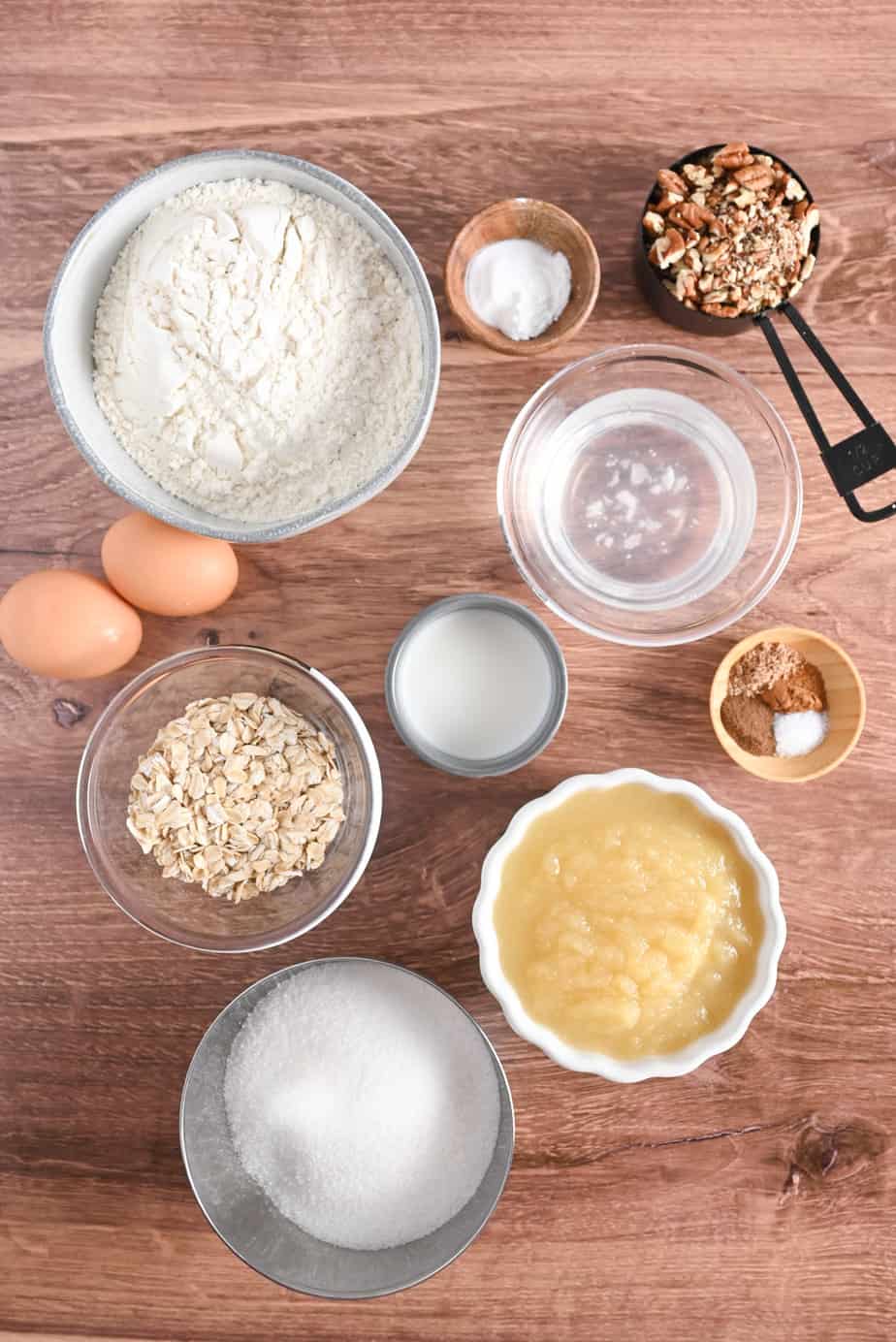 WHAT IS APPLESAUCE BREAD?
Have you ever wondered what would happen if you made banana bread with applesauce instead of bananas?
Well, that's pretty much what this bread is.
Applesauce bread is a quick bread – i.e., a bread leavened with baking powder and/or baking soda, not yeast – that is flavored using applesauce.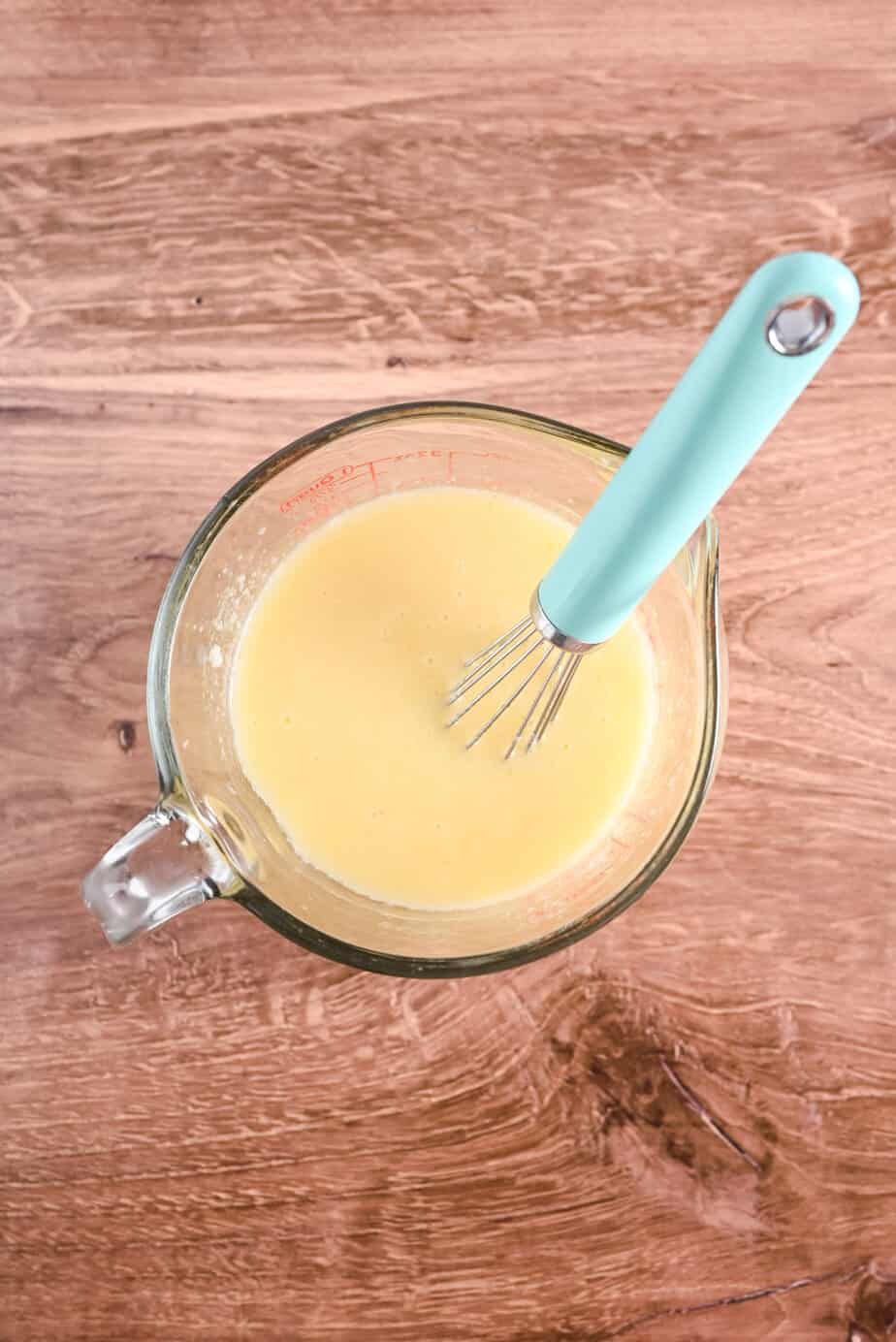 Most of the time when applesauce is used in a quick bread, it's just to replace some or all of the fat in the recipe. In this case, it does replace some of the fat, but it also adds a subtle flavor and wonderful moistness to the bread.
This is a recipe that originally came from my aunt. I did make a couple of tweaks to it:
I added ½ cup of oats and swapped coconut oil for vegetable oil. Don't mistake me and think I did this to make the bread "healthy" – I did it because I think it genuinely makes the bread better!
I increased the amount of sugar-and-nut topping on the bread. The reason should be self-explanatory.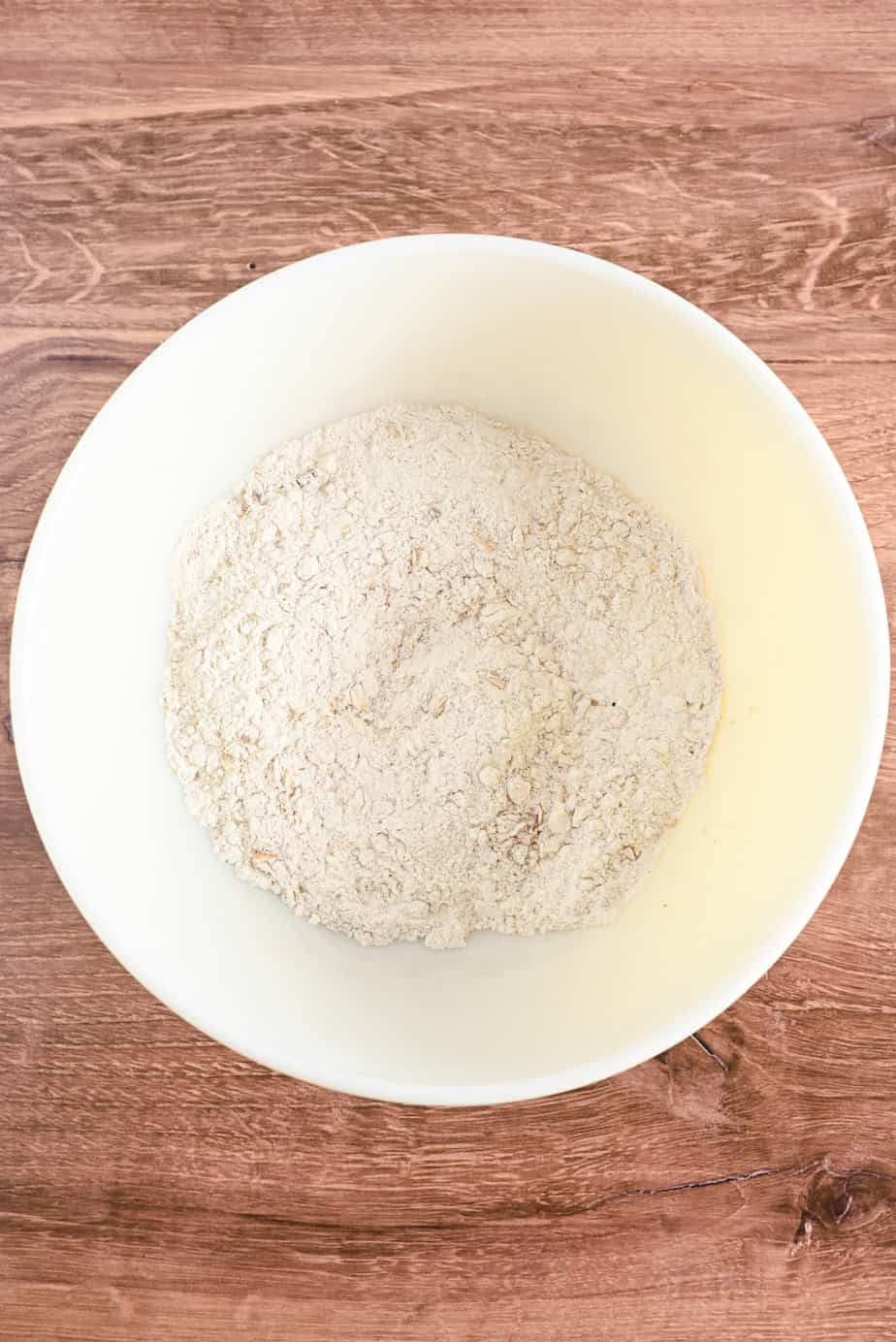 HOW TO MAKE APPLESAUCE BREAD
Like sourdough banana bread, Bisquick banana bread, and apple cider bread, you don't need any special equipment to make this quick bread.
This applesauce bread recipe is a great one for beginner bakers, kids, or anyone looking to have a sweet treat in the oven within a few short minutes.
Ingredients you'll need
Let's talk through a few of the key ingredients in this bread recipe:
Applesauce: We'll use an entire 1 ¼ cups of unsweetened applesauce in this bread. Make sure you are using unsweetened applesauce – you don't want to throw off the balance of the recipe. You can use homemade applesauce as long as it is, again, unsweetened.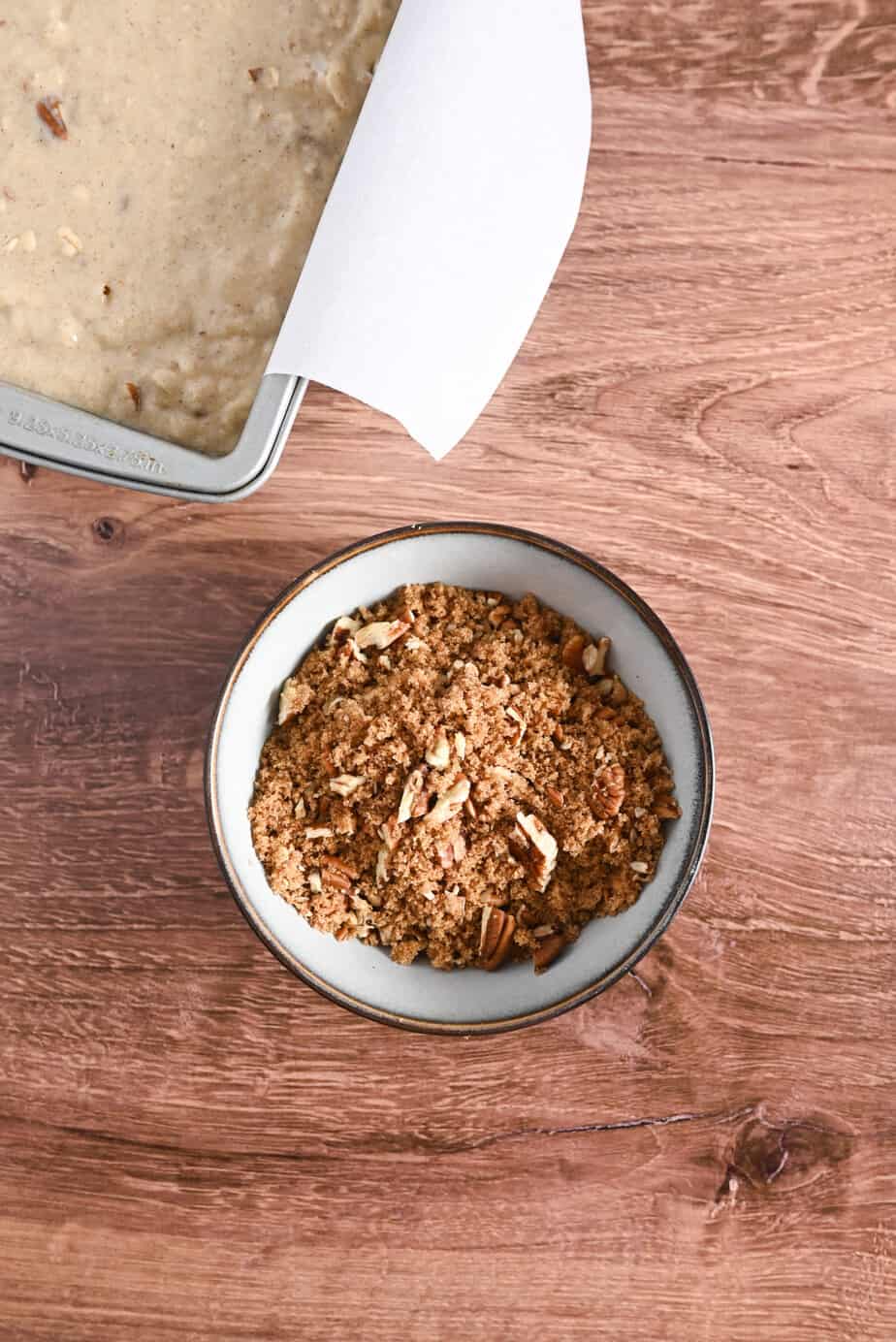 Coconut oil: While the original version of this recipe calls for vegetable oil, I swapped it for coconut oil. I love the way it boosts the subtle flavor of the bread. If you don't have or can't use coconut oil, you can absolutely use vegetable oil instead.
Rolled oats: Rolled oats add a bit of texture to the final loaf. If you find you're out of oats, you can omit them from the recipe and it will turn out just fine.
Pecans or walnuts: Chopped pecans or walnuts give this applesauce bread so much texture and flavor. If you can, definitely add them! They really make this bread so perfect.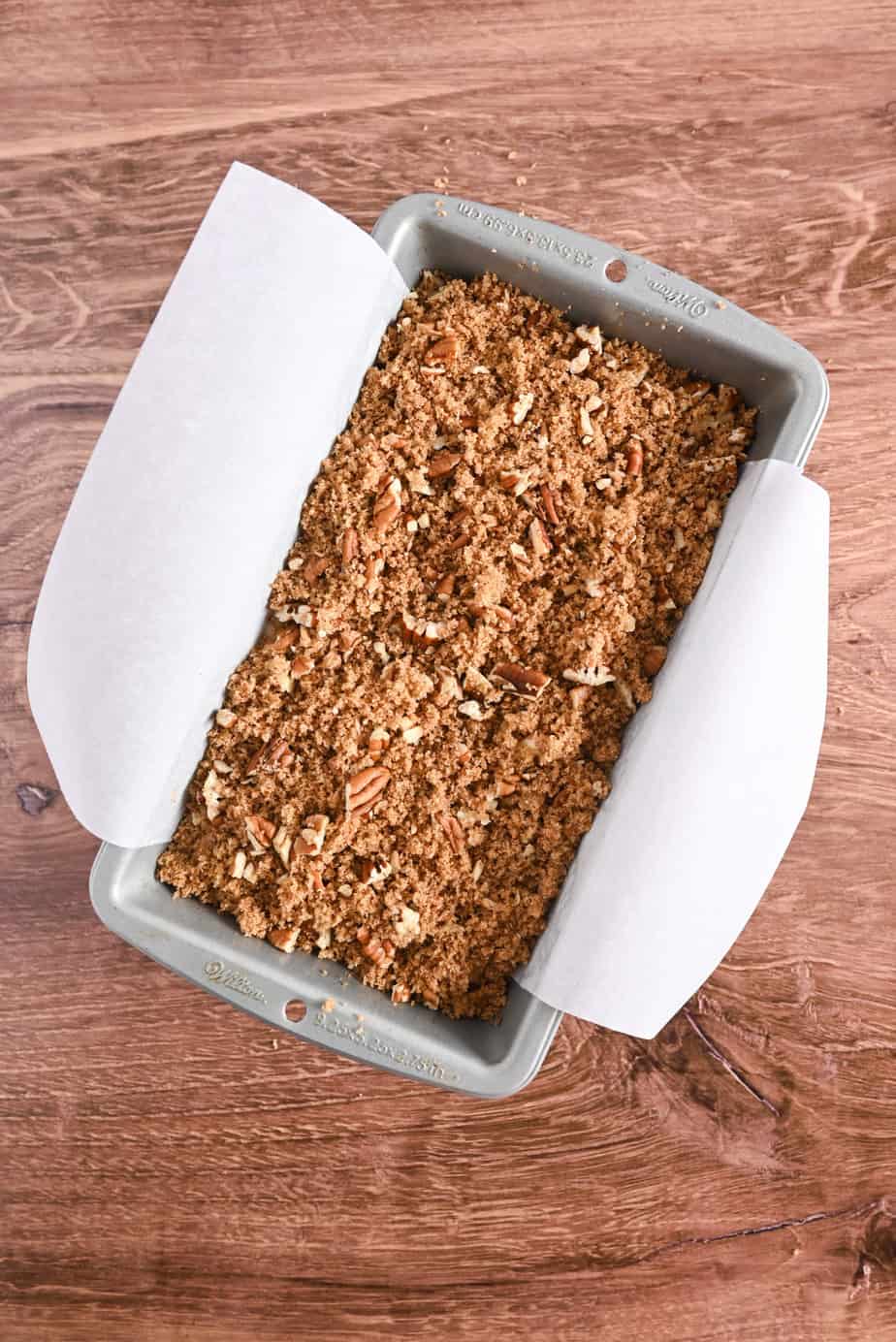 Spices: This recipe uses a combo of cinnamon, nutmeg, and allspice – all flavors that go wonderfully with apples.
Other ingredients you'll need include:
Milk
Large eggs
Granulated sugar
Flour
Baking powder
Baking soda
Brown sugar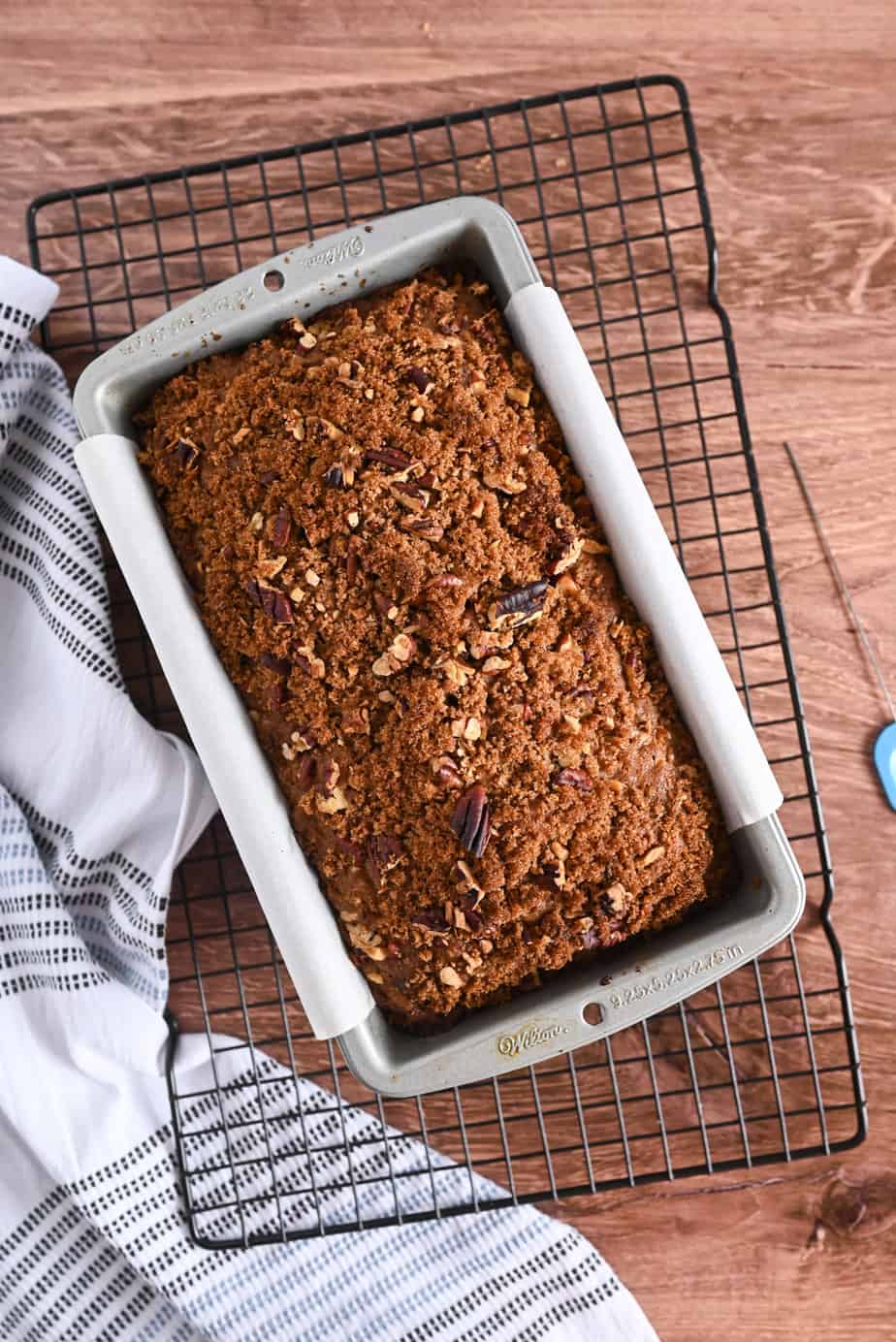 Making this recipe
Like many quick bread recipes, we'll start by whisking together the wet and dry ingredients in separate bowls.
For the wet ingredients, combine the oil, applesauce, milk, eggs, and granulated sugar.
For the dry, whisk together the flour, oats, baking powder, baking soda, and spices.
Add the wet ingredients to the dry ingredients along with the chopped nuts and stir just until everything is combined. Pour the batter into a greased 9×5-inch loaf pan.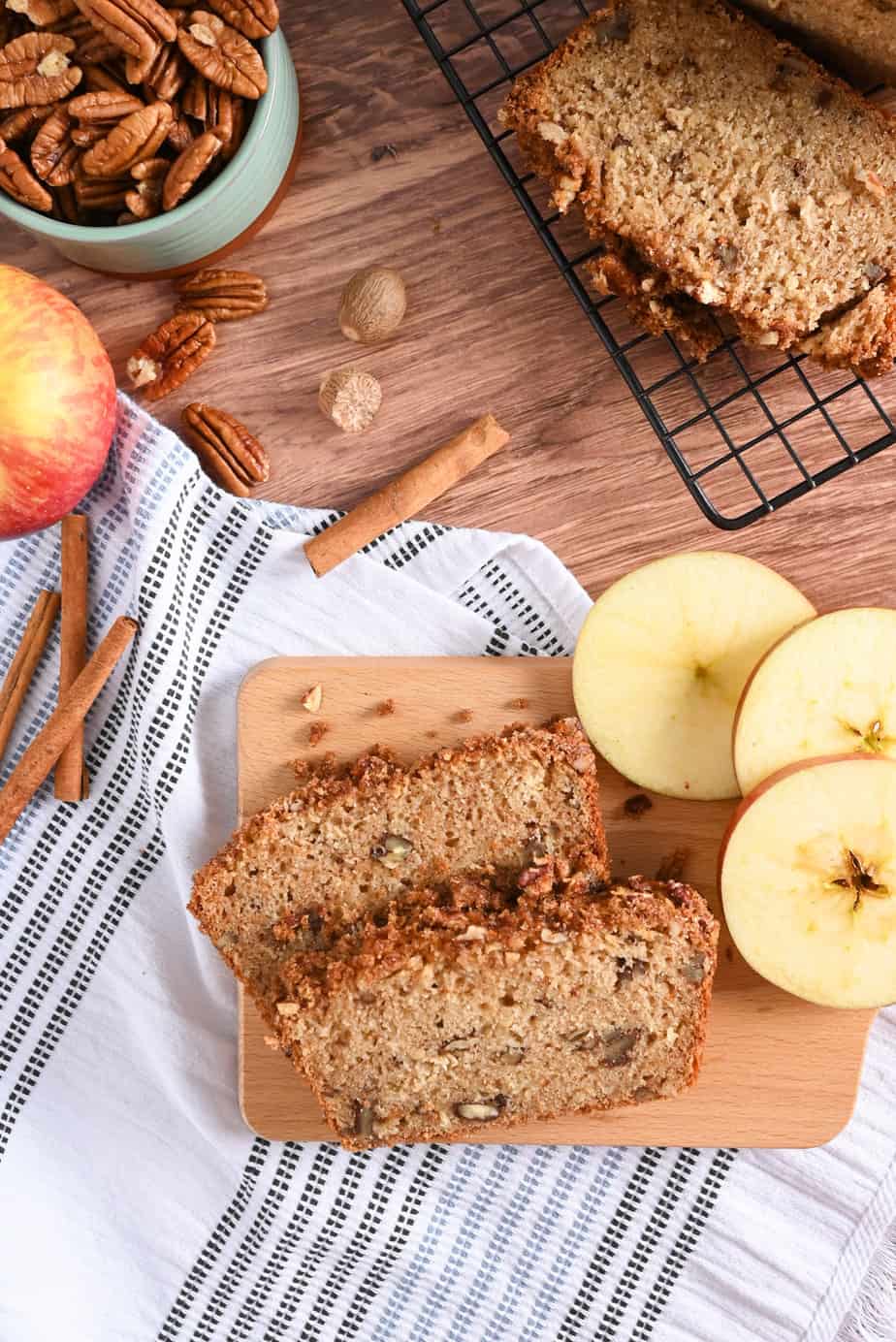 In a separate bowl, mix together the brown sugar, nuts, and cinnamon for the topping. Sprinkle this over the bread batter. It'll feel like a lot, but I promise you want lots of this brown sugar topping!
This bread will bake for about an hour. It's done when a toothpick or cake tester inserted into the center of the bread comes out with just a few crumbs clinging to it.
I let the bread cool in the pan for 10-15 minutes before turning it out onto a wire rack to cool completely.
I know how tempting it will be to slice into the bread while it's still hot, but the topping will stay on the bread better after it has cooled. So try to wait!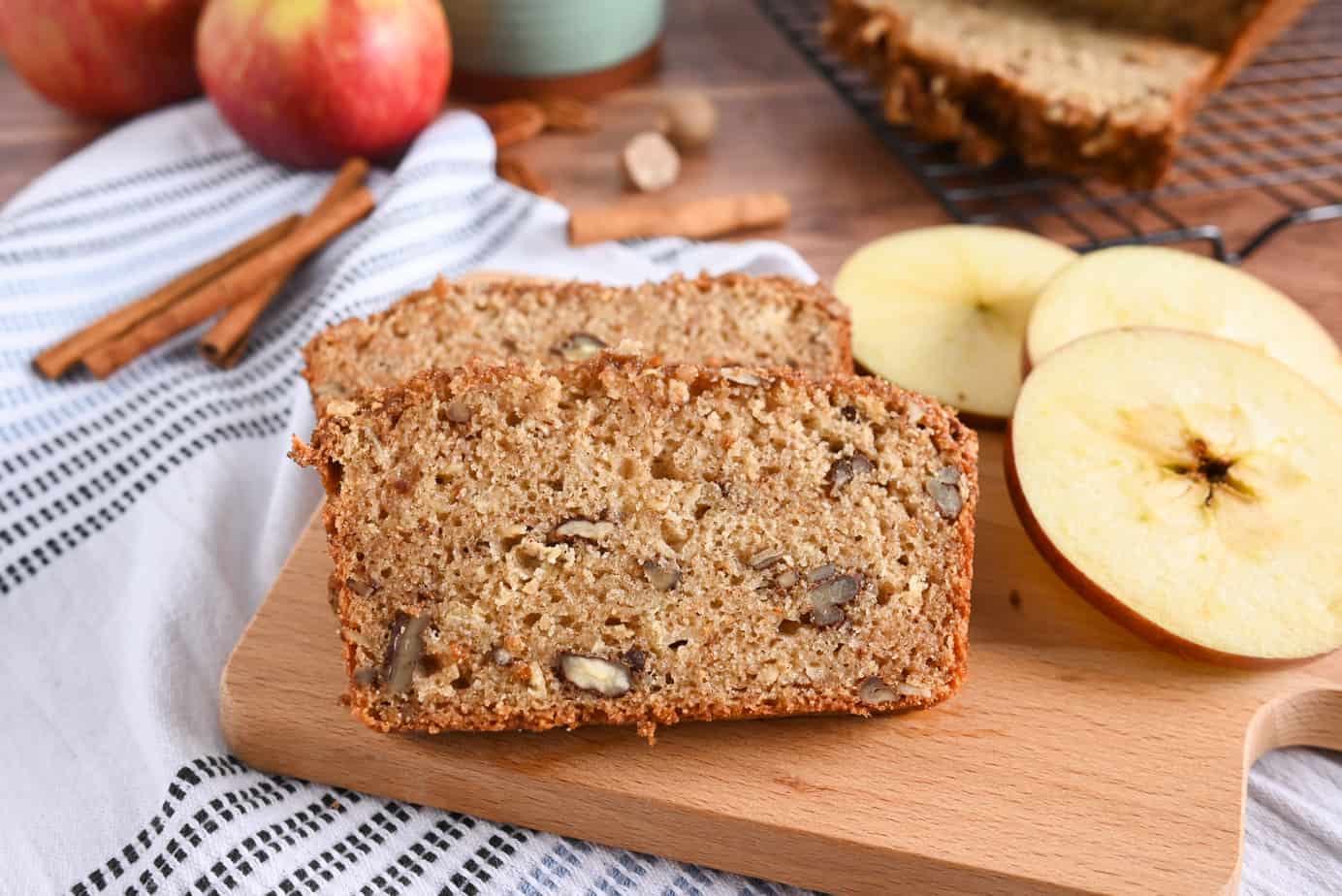 STORAGE TIPS
Wrap any leftover applesauce bread in foil. It will keep at room temperature for up to 3 days.
Like many quick breads, you can also freeze this bread! Wrap it in foil and place it in a zip-top freezer bag.
Store in the freezer for up to 3-4 months. Let the bread thaw at room temperature before slicing and enjoying.
You could also wrap individual slices in plastic wrap and place them in a freezer bag. Then you can grab as many slices as you like, thawing and warming them in the microwave for 30-60 seconds.