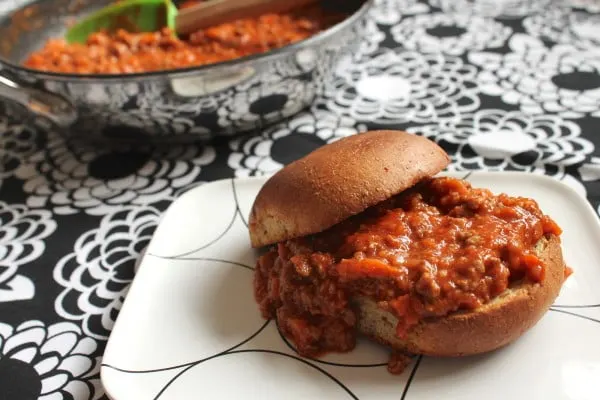 I feel like sloppy joes are one of those overlooked comfort foods. I mean, they certainly don't upstage foods like mashed potatoes or mac and cheese or chicken pot pie (read: carb overload foods), but they do deserve a comfort food mention. Your mom probably made them on weeknights while you were growing up, maybe accompanied by some homemade french fries or corn-on-the-cob (depending on the season). Sloppy joes just take me back to my childhood.
And do you know why your mom made sloppy joes on weeknights? Because they are so dang quick and easy. The most time consuming part of this whole process is browning your ground beef (or feel free to lighten things up with some ground turkey). Once you do that, you throw in the other ingredients and let everything simmer for just a bit until the sauce thickens up to your liking.
Once you make these, hang on to the leftovers, because later this week I will be giving you my mom's favorite quick-and-easy way to re-purpose those sloppy joes!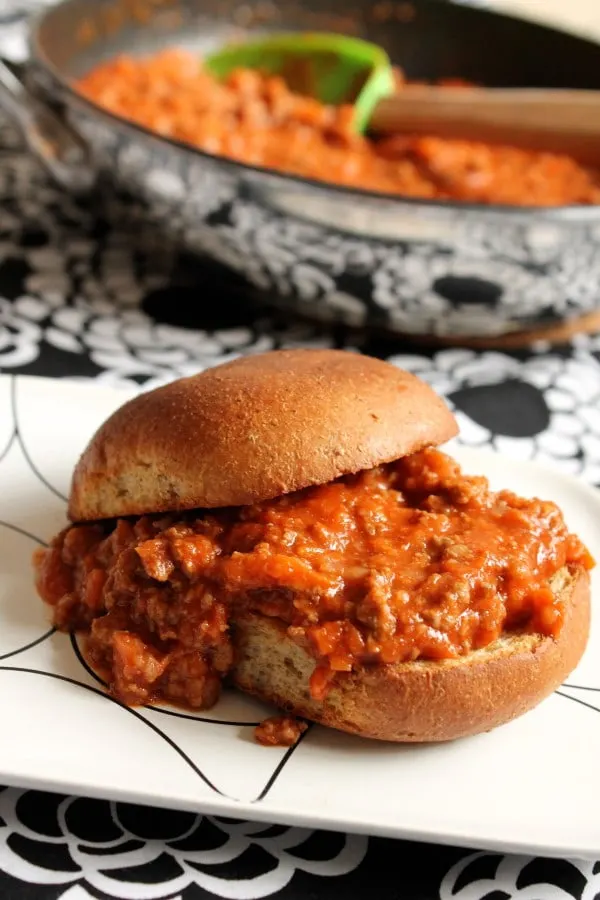 Adapted from Better Homes and Garden
Ingredients
1

pound

ground beef

1

small onion

2

large carrots

1 15-

ounce

can tomato sauce

2

tablespoons

rolled oats

1

tablespoon

brown sugar

1

teaspoon

Worcestershire sauce

1/2

cup

water

1

teaspoon

salt
Instructions
Peel the carrots and onions. Cut each into several large pieces, then pulse in a food processor until finely diced. You don't want a puree situation on your hands - just a very fine dice.

Place the onion and carrot mixture in a large pan with the ground beef. Cook over high heat until the beef is cooked through. Remove from heat and drain the fat. Return the meat and vegetable mixture to the pan. Add the remaining ingredients and simmer over medium-low heat, uncovered, for about 30 minutes or until desired consistency.