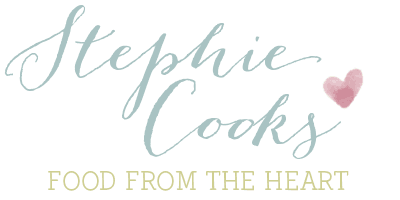 Helloooo! Today is a BIG DAY for me and for this site. I am sure you can see that things look a lot different around here! I have been thinking over a site redesign for sometime and have spent the summer working with a designer to bring you a beautiful new site that I hope you will love as much as I do.
I thought I would give you guys a little tour of the new site to show you some of the new features. Are you ready?

1.) New name and URL!
Obviously this is the biggest change. As much as Eat Your Heart Out was a good fit for the first (almost) 3 years of the site, in a lot of ways I outgrew both the name and the wackadoo URL. The site will now be called Stephie Cooks, and you can get to me through stephiecooks.com. Of course old links will redirect, so you can still rely on old EYHO links and pins to get you to your favorite recipes (although there may be some kinks to work out in the first few days, so please hang in there with me as I get things squared away). You will see information on my social media accounts change gradually over the next few days as well, but my handles will still remain the same (@StephieCooks).
So…why the change? Well, as I just mentioned, my Twitter and Instagram handles have always been @StephieCooks, and, as it turns out, a lot of people know me more by that than by Eat Your Heart Out. The easier-to-remember URL and having there be fewer "Stephie Cooks" on the internet than "Eat Your Heart Outs" is a big bonus. But when it comes right down to it, cooking is not just something I do – it is THE thing that I do. If you were to ask the majority of my friends what I do, their first answer probably wouldn't be, "Stephie works in PR," even though that is my full-time job. They would probably say, "Stephie cooks," or something else related to my having a food blog.
For the record, I have seen this happen on numerous occasions, so this is more than pure speculation. My friends apparently really appreciate my ability to feed them.
And so, welcome to Stephie Cooks. I am so glad to have you here, as I have always been. 🙂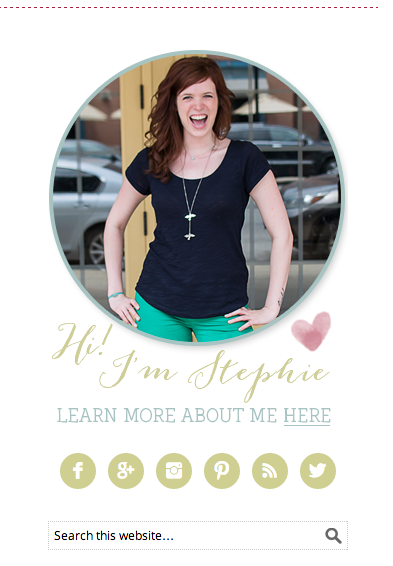 2.) New social sharing buttons:
If you look in the sidebar, you will see that, now in addition to buttons that link to my Facebook, Twitter, Pinterest and RSS feed, you can quickly access (and follow me on) Instagram and Google+. Sweet!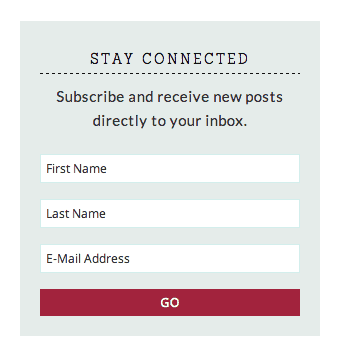 Speaking of emails, if you scroll down a bit you will find a box that allows you to quickly and easily sign up for my email subscription list. This is by far the easiest way to make sure you know any time there is a new post on Stephie Cooks, so make sure you take a moment to do that.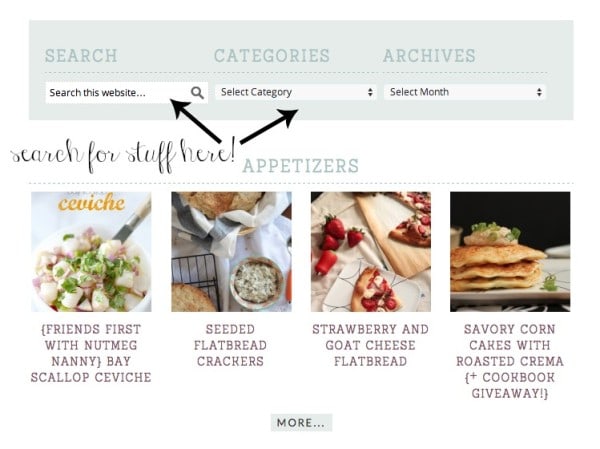 3.) New recipe page and recipe cards:
In an effort to make finding your favorite recipes even easier, we have a brand-spankin'-new
recipe page
that will allow you to search for recipes by your chosen keyword, by category, or even by month.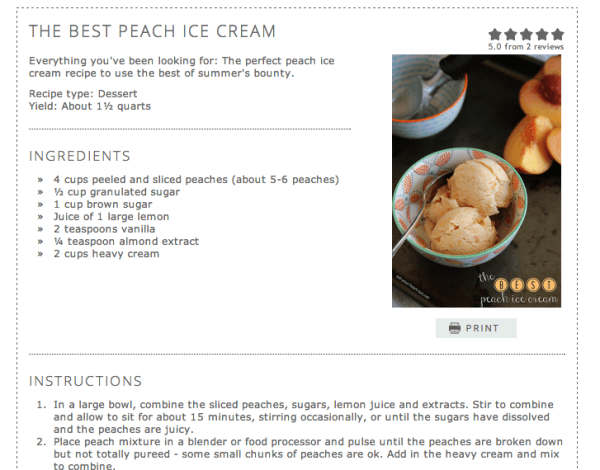 We even have pretty new recipe cards at the bottom of each recipe post! Aren't they so sleek and snazzy?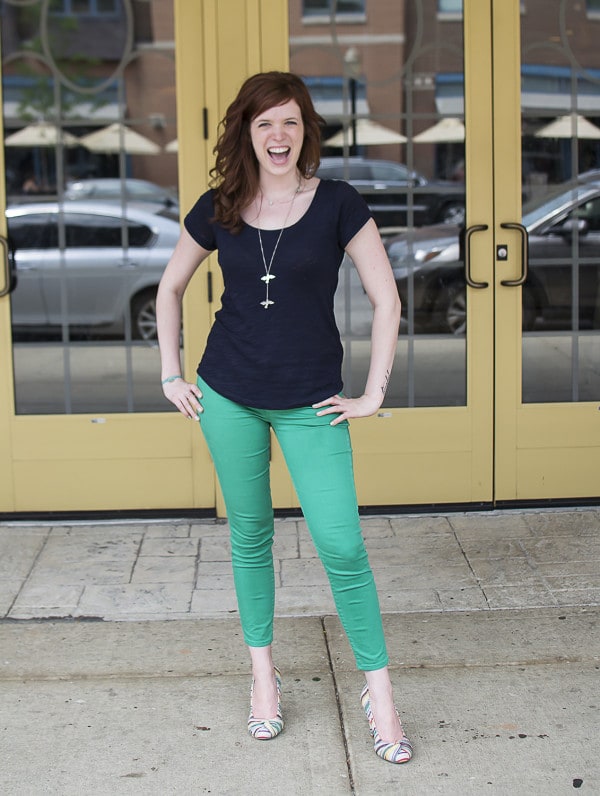 4.) New headshots
: Technically not a functionality of the site, but exciting nonetheless! While I adored my old headshots by
Jared & Julie Photography
, it was time for something new (to go with the new site design and all), and I was thrilled to do a shoot with my friend Kathleen of
Kathleen Curto Photography
– the very same Kathleen of the
Best Peach Ice Cream recipe
. Kathleen and I went to college together; she started her career as a high-school English teacher but decided to go back to school to pursue her passion for capturing moments on camera when she and her husband moved to California a little over a year ago. I am so proud of her for chasing her dreams and love the photos she took – aren't they fun?
So, there you have it! What do you think? (Please tell me you love it.) Like I said, there will be some additional changes over the next few days, and it may take some time to completely iron out all the kinks, but I hope you will stick around and explore the new Eat Your Heart Out Stephie Cooks. 🙂
Oh, and one more thing – thank you all for reading, cooking, and interacting! There is no way I could do any of this without the support of all of YOU. You're just the best.
xoxo,
-S